By Nicholas Bostick
Managing Editor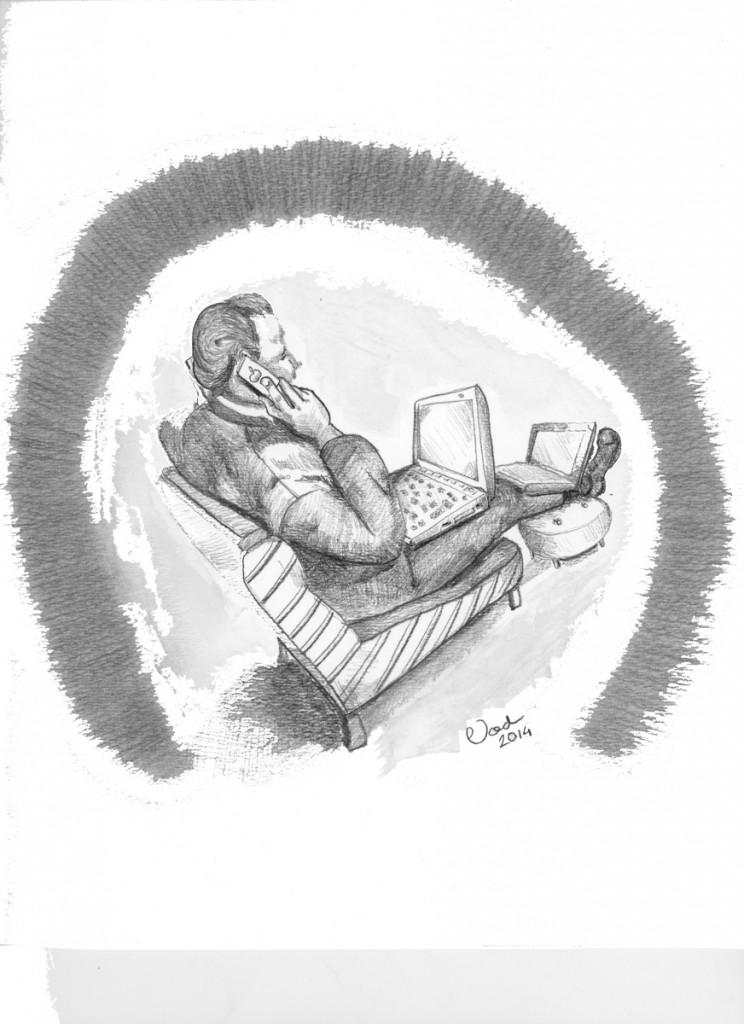 Last semester, the Wi-Fi on campus was really slow. Students had to wait to show their classmates 30-second cat videos, professors had problems logging into eCampus during class, Candy Crush Saga took forever to load, and then you would lose your Wi-Fi connection the second you stepped into X Building.
These may be memories of the past. The Wi-Fi network on campus has been upgraded since the 2013 fall semester. Now 95 percent of campus has Wi-Fi coverage, and work is currently underway to bring Wi-Fi to X Building, Michael Deason, Brookhaven College director of information technology, said.
"A few years back during a student forum, the students brought up the issue of not having enough coverage on cam- pus. The main issue was the college did not have 100 percent coverage," Deason said. "There were some 'dead spots' on the campus. As a student would walk around the campus, they would walk into these areas that did not have coverage."
Deason went on to compare Brookhaven's Wi-Fi network issues to Interstate Highway 635 during rush hour.
Deason said a contributing factor to the slowdowns was the number of Internet access points on campus, which has increased from 40 to 82 with the upgrade. Deason also said each access point can handle between 25 and 50 connections.
"On average, Brookhaven sees about 2,500 mobile or Wi-Fi devices on our campus network at any one time during the day," Deason said. "If a student or employee has a smartphone, tablet and a note- book computer connected to the Wi-Fi, then this would count as three devices."
The Wi-Fi outages impacted students and faculty alike. "I was used to being able to look up stuff online and show examples to students, and I couldn't do that," computer science professor Charles Cadenhead said. "I was actually using the hotspot on my phone so I could get Internet access."
Brookhaven nursing student Shelby Thomas also experienced Wi-Fi woes in class. "During the middle of the semester, [the Wi-Fi] was really slow," Thomas said. "Nothing would load, and I couldn't real- ly do anything." She also said her professors had difficulty loading eCampus and videos during class.
After the number of access points increased, the network still experienced slowdowns until the District Service Center for the Dallas Community College District worked with AT&T to provide the district with additional bandwidth, Deason said.
"Early in the mornings, you would get 5-20 Mb/s (mega- bytes per second) download speed. As students arrived on campus, I could see the speed dropping," Deason said in an email. "Around 11 a.m., the speed could be around .05 Mb/s." These issues were due to outdated hardware and improper installation of some of the new access points, Deason said.
"From the last several months of testing and tweaking, the DSC feels we are back to a workable environment," Deason said. "Testing and monitoring of the data traffic will continue."
If students find "dead spots" on campus or areas where the download speed is below 4 Mb/s, not including the parking lots, they can email the location or room number to Deason at [email protected].