Brookhaven beaten in defensive showdown
By Andres Reyes
Sports Editor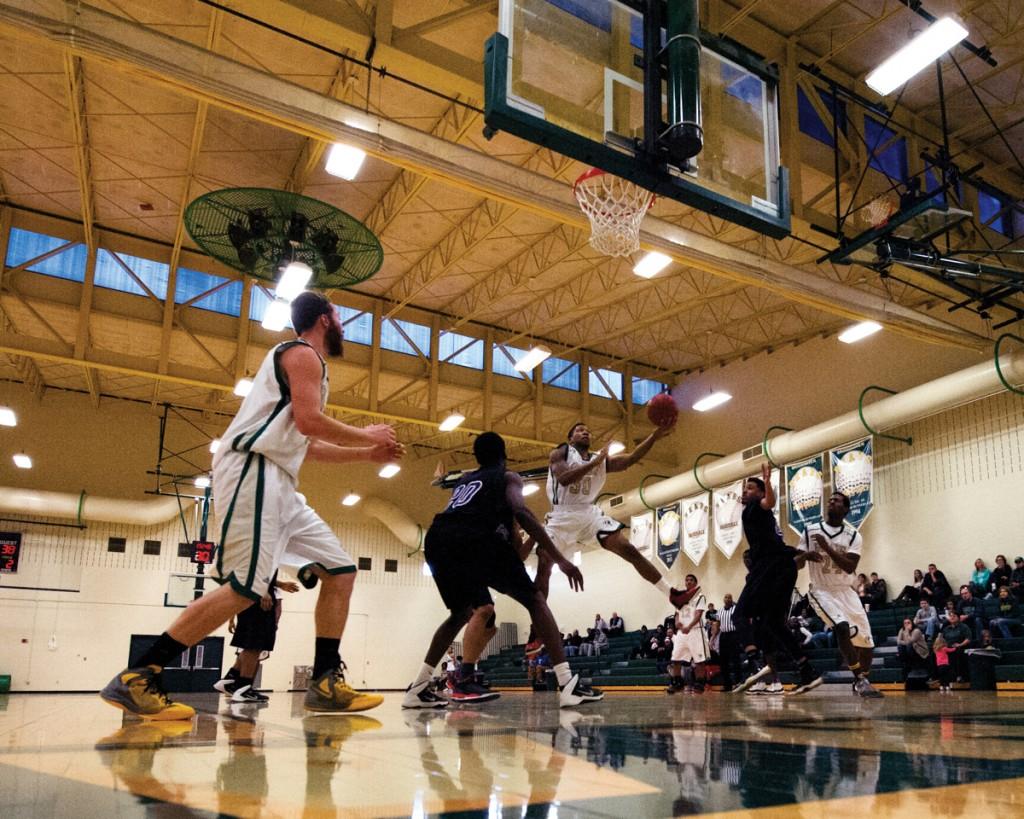 Slow and steady wins the race, but Brookhaven College fell short at the finish line on Feb. 8 – Richland College was a bit faster. Brookhaven averages 100 points a game, but the final score was drastically below that average, as they lost to Richland 66 to 55.
Early on, it seemed like Brookhaven would be dominant: they led 6-2. Forward Zac Bowman was a contributor to the early scoring and had a rimrattling dunk right after he got into position. Bowman had 11 points, five rebounds and four blocks.
Brookhaven was pressuring full court a good amount of the time this game, and it worked. Richland had difficulty coming up to the half court line.
Forward Aaron Peterson was presence in the paint as Richland had trouble getting around his huge wingspan.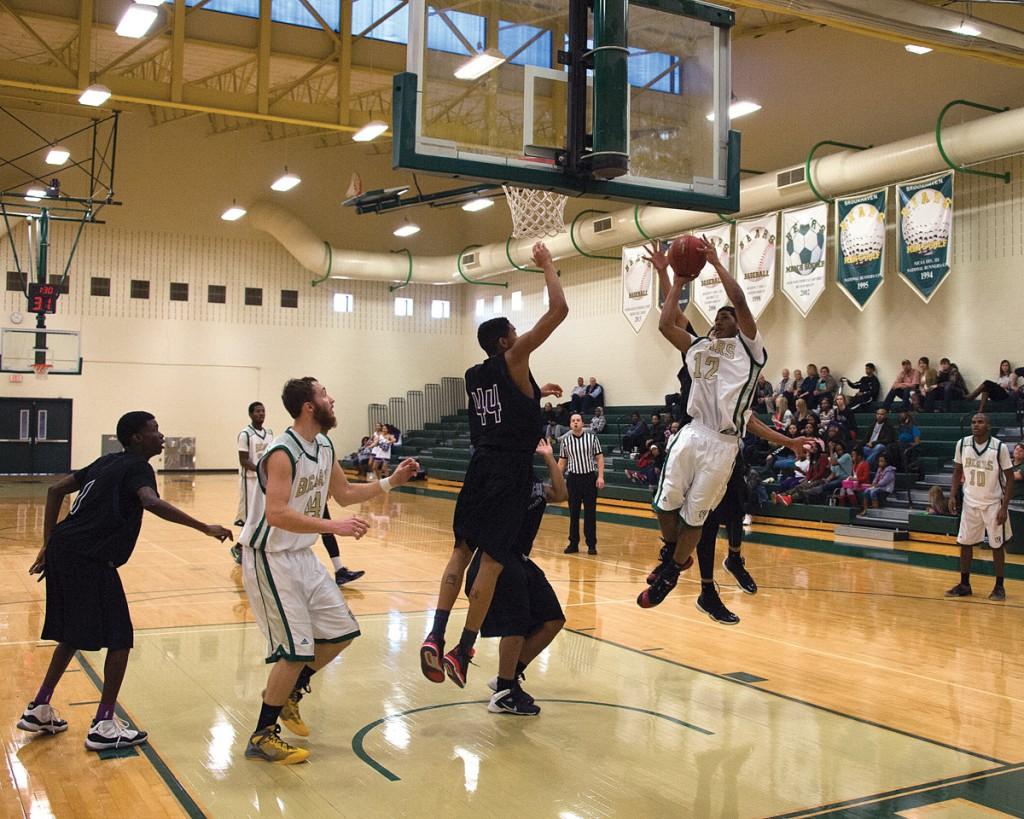 Bowman and Peterson both had impactful defensive possessions for the Bears. Peterson also had two put-back dunks, which brought down the momentum Richland had. Richland got to the line on many drives and was up 29 to 18 after the first half. The first play of the second half was an eye-opener. Richland's Brandon Woods blew by the defense and threw down a slam dunk with ferocity.
A shot clock violation, which Brookhaven forced, was answered on the next procession by a drive to the basket from Richland. A drive by guard Kenny Slocum for two points was eventually answered by two free throws from Richland, and a threepointer by Austin Combs was matched with a three-pointer by Richland on the very next play.
Both teams scored 37 points in the second half, but Brookhaven couldn't make up the difference lost in the first. Slocum had 12 points and a whopping 10 rebounds. Trey Mohair had 11 points, three rebounds and two assists, and Peterson had four points, three rebounds and one block. Brookhaven is 20-7 overall and 6-3 in conference play. The Bears defeated Cedar Valley College on Wednesday, Feb. 12, at home after an overtime thriller.