SGA brings forth new taste to campus
By Phil Pastor
Staff Writer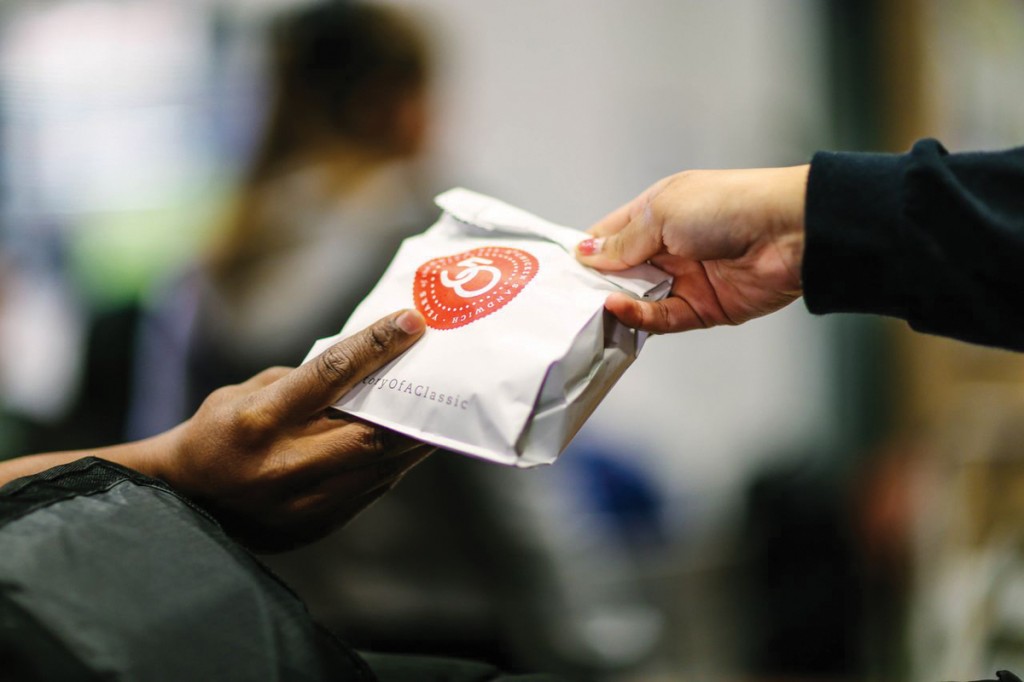 On Jan. 13, the Brookhaven College Student Government Association sold more than 50 Chick-fil-A sandwiches in the lobby of the T Building in response to countless student requests for something other than Subway.
Selling out within the first half hour after opening, the president of the SGA said they are now considering introducing other convenient fast foods to the campus every month.
A sign was placed near the Commons Courtyard fountain, announcing Chick-fil-A for $4 to passersby at the lobby of the T Building. It invited a steady stream of students to the T Building, and the smell of spicy chicken ushered them to join other students waiting for sandwiches.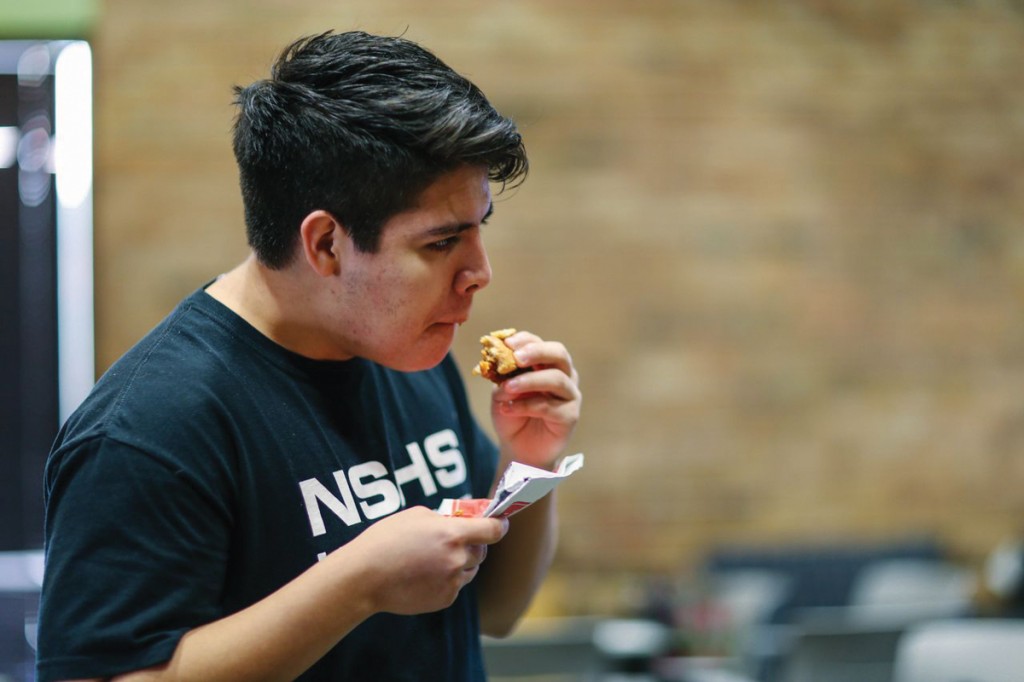 Students lined up in front of a beige table that presented an assortment of sauces and chicken. Acquaintances, or perhaps new friends, enjoyed their meals with talk of classwork.
Nearby, Brookhaven staff and faculty, who had also been alerted to the sandwiches, were crowded alongside students in the T Building lobby. The students had the choice of spicy or regular chicken sandwiches for $4 and the option of chips and a drink for an additional $2 during the event.
Khadija Lateef, SGA senator, said SGA had sold all 55 sandwiches within 30 minutes of opening. "We were surprised we sold out," Lateef said.
Last semester, the SGA placed suggestion boxes throughout campus. "It is our job to listen to every student's voice, and we made sure we did that … We placed boxes around campus to listen to anything they wanted for the campus," Patrizio Chiquini, president of the SGA, said. "We approached the Director of Student Life and wanted to know what we could do."
Lateef, who hosted the Chick-fil- A event, said many suggestions dropped in the boxes had to do with the lack of dining options on campus. The need to extend library hours came in second.
After reviewing the numerous student suggestions, SGA was approved to bring in different foods once a month. Despite the proposal being approved, clubs fundraising by selling food on campus face regulations to prevent conflicting with Subway's contract with Brookhaven.
Chiquini said, "We want this to be something permanent … and next time we do this, we will be doubling or even tripling the amount of sandwiches available." The profit made from these sales will be used to fund upcoming student events.
Chiquini also said Chick-fil-A meals are not the only meals they plan on providing. The SGA is waiting for Brookhaven students to place their next order.