Farmers Branch tops list on speed trap cities
By Carmina Tiscareño
Senior Staff Writer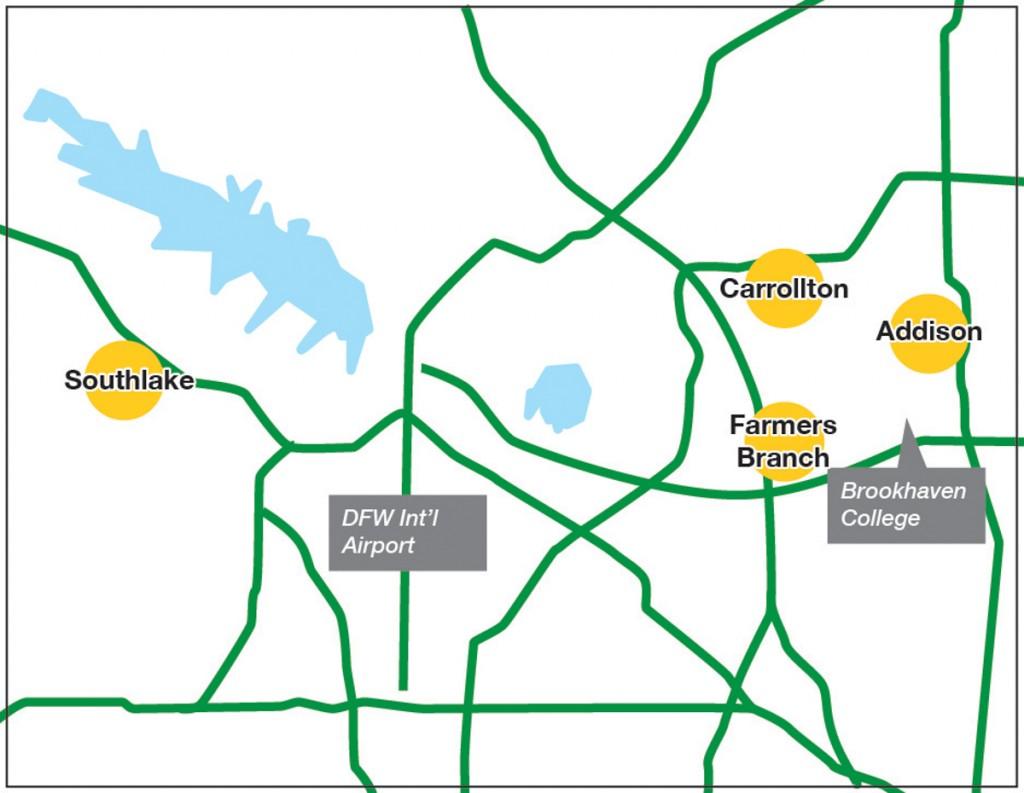 Flashing red and blue lights reflect from the rear view mirror. The awful sound of the siren echoes through the air. The heart rate elevates and the palms get sweaty while the car is brought to a stop. This scene can be the consequence when students wake up late, hit the snooze button one, two, and three times, and are running late to school or work.
Out of the 44 largest cities in North Texas, the city of Farmers Branch placed in the top five ot the list for "The Biggest Speed-Trap Cities in North Texas," according to an article in the dallasobserver.com. Surrounding cities Addison and Carrollton placed on the Top 10 in the same list.
The article said it "gathered traffic citation data from every city in Dallas, Denton, Collin and Tarrant counties from [the] Texas Office of Court Administration." The author is waiting on Fort Worth to get back with them, which is the reason they did not list that city. They then divided the traffic citation data by the city's population to obtain the number of traffic citations written per resident. This article offers a slight glimpse of how aggressively each town approaches traffic enforcement, because the volume of traffic in any of towns, red-light cameras, size of the police force, and any other variables that could improve results were not counted.
Brookhaven student Macy Hernandez and college police officer Vicki Ethington said they had no idea Farmers Branch and surrounding cities were in the Top 10 for the "speed trap" list. Hernandez said she usually sees police on Beltline Road in Addison, but she thought they were around that area because of the bars or events such as "Taste of Addison" and "Kaboom Town."
According to the National Motorist Association website, a "speed trap" exists where traffic enforcement focuses "on extracting revenue from drivers instead of improving safety," thanks to speed limits "posted below the prevailing flow of traffic."
Ethington said she thinks the main reason police in cities such as Farmers Branch, Addison and Carrollton write so many speeding tickets is "the safety issue" for the city's residents. She also said Farmers Branch and the cities that surround the campus hold "pedestrian-driven activities and keeping [residents] safe is a main priority." She also said not many students get speeding tickets on campus. If students do not drive at an appropriate speed when approaching a curve, hill, while traveling on a winding roadway, or when hazards such as ice are present, they are likely to be issued a speeding citation on campus, she said.
Ethington said other reasons students get tickets on campus include not wearing a seat belt, expired inspection or registration, lights out on the vehicle and not stopping at all marked stop signs. Lastly, she said, "Not allowing adequate time is a main proponent for speeding," and stu- dents should leave early enough to get to class on time. Ethington said students can avoid getting traffic tickets if they follow and obey all laws, are courteous, and do not lie to police when they are being interrogated.
The city of Southlake placed number one on the "speed trap" list, and Southlake Police Chief Stephen Mylett told dallasobserver.com that "low overall crime rate" drives cities to write so many tickets. Instead of "trying to identify drive-by shooters," the police keep an eye on the roads to "modify and correct" any behavior of illegal driving, he said.
Student Stephanie Grace Medina said she notices police parked in blind spot areas, where drivers have a hard time spotting them from a distance.