District contract dumped
By Joie' Thornton
Senior Staff Writer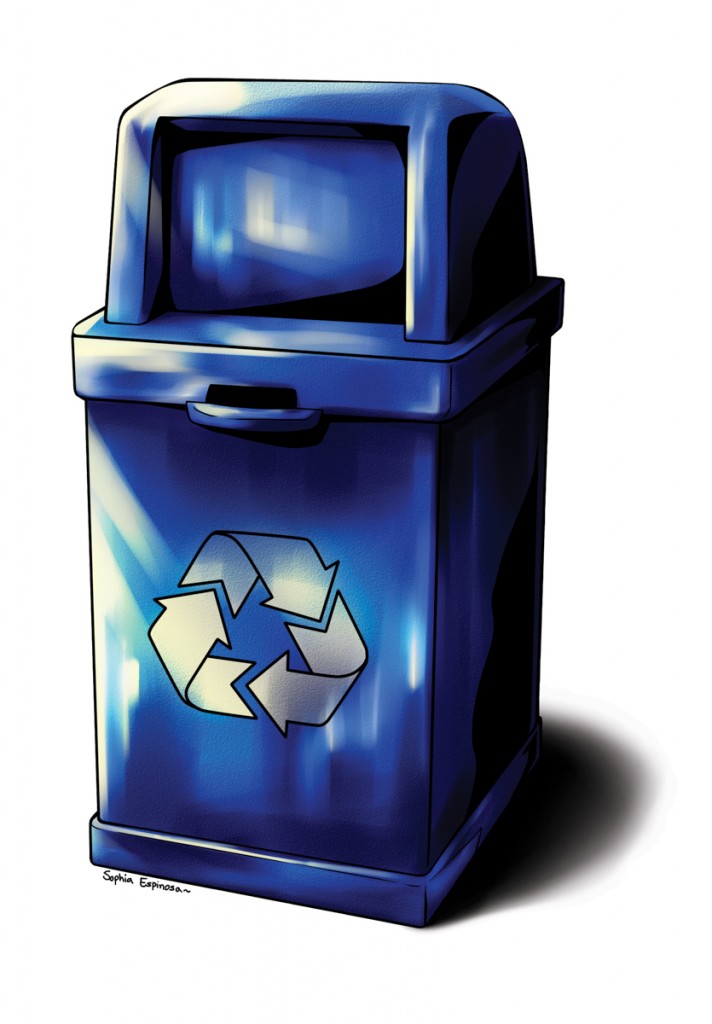 As of February, the Dallas County Community College District's recycling process was in danger of having some setbacks. The district has a contract with Waste Management that provides for its recycling needs. In January, the district received notification that Waste Management would no longer take part in the district's recycling process.
Sourcing representative of Waste Management Steve Easterwood said in an email: "Waste Management would like to thank DCCCD for the opportunity to service all of your sites for your recycling needs. Unfortunately, the decision has been made to discontinue recycling services for the DCCCD sites Waste Management is currently providing."
Carrie Schweitzer, assistant to the president, said, "The company told the district it would drop its service as our recycling hauler because it was not profitable based on the way most of the colleges were storing the recycling – in large plastic rolling totes rather than front end loader/ dumpster bins." The way that the district stored its recycling was too labor intensive because instead of picking up the recycling and throwing it into the truck, the employee had to dump the recycling individually. Easterwood said the company was supposed to coordinate a time for Waste Management to come to the colleges and remove its recycling bins before Feb. 3. The break in the contract could have affected Brookhaven's participation in RecycleMania, which started a week after the email was sent.
Tommy Gallegos, facility director, came up with a solution for Brookhaven to keep the recycling going. "Waste Management has agreed to provide us with three yard dumpsters on rollers, and we can deposit the recycling into the dumpsters," Gallegos said. With this solution, Brookhaven employees put the recycling into the dumpsters instead of Waste Management.
With these dumpsters, Brookhaven will still participate in single stream recycling, which is a system in which all recyclable materials are placed, unsorted, in one recycling bin and sorted by state-of-the-art processing equipment at a regional recycling center, according to crra.org.
Waste Management agreed that if Brookhaven uses larger containers and takes on the job of consolidating the recycling, then Waste Management can still do business with Brookhaven. "They are going to stage seven of the dumpsters on wheels. They are going to put four at S Building, two at X Building and one at W Building," Gallegos said. Gallegos asked Brookhaven's housekeeping contractor if they can handle taking the recyclables to the dumpsters.
Even though Waste Management is cooperating with the college, "It is my understanding that the district will be going out for bids with intention of a new recycling contract to be in place by the end of August," Schweitzer said. With this solution, Brookhaven can still participate in RecycleMania and continue with the events that will soon follow.