Student rocks the café
By Brigitte Zumaya
Layout Editor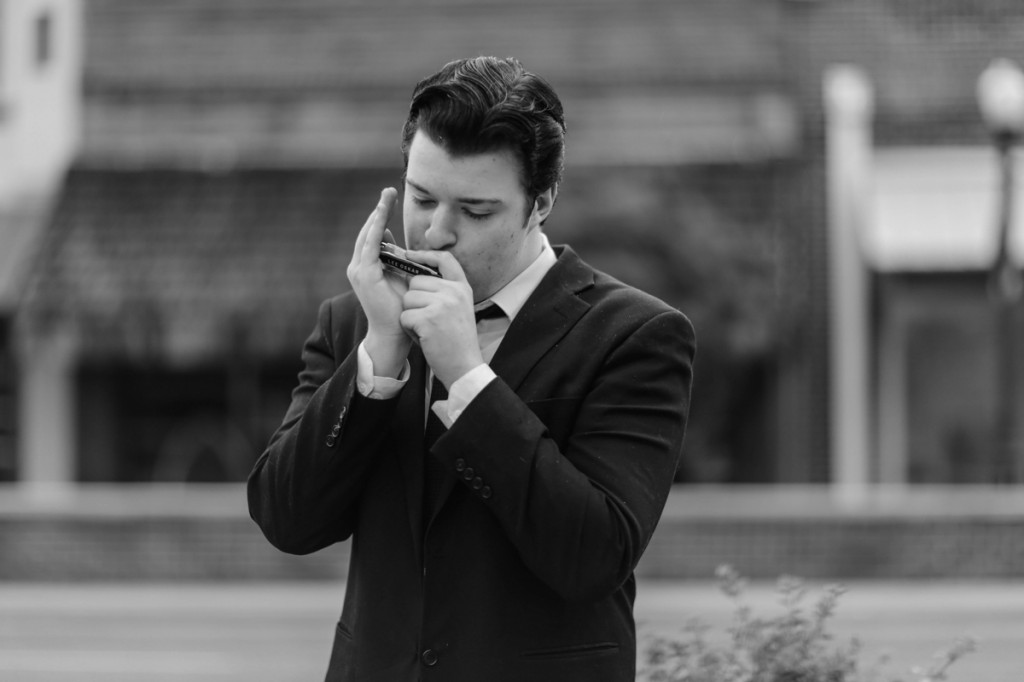 The music blared out of the speakers and echoed throughout Brookhaven College's S Building. During the concert, lead singer Andrew Boyer switched between the keyboard and guitar while singing. The audience nodded their heads to the beat of fan favorites. At one point, Boyer raised his foot on top of his keyboard while still playing the instrument.
Boyer played enthusiastically, and the audience took notice. Leroy Butler, continuing education and workforce specialist, said, "The man has unbelievable talent."
Students, staff and faculty gathered to listen to "An Afternoon of Music with Andrew Boyer" from noon to 2 p.m Feb. 13 at the TreeTop Café.
"My expectations for the show are to have fun and make people smile," Boyer said. He predicted the show was going to be very casual, quirky and fun. It started out steady and funky, then some ballads and jazzy songs were mixed in. The set ended with a medley. Butler said Boyer plays and sings music that everyone likes, from oldies to modern songs. His focus is singing and songwriting.
Boyer played familiar songs like "Great Balls of Fire" by Jerry Lee Lewis and "Georgia On My Mind" by Ray Charles. Brookhaven student Ingrid Alcocer said, "My favorite part of the show was when he sang 'Circle of Life' from 'Lion King.'" Boyer and drummer Alex Rosenblad played without their regular backup vocalist, Cameryn Jackson. Jackson said she could not make it because of personal reasons.
This is the second time Boyer has hosted this event. "The show got started when Student Life staff told me to talk to Brian Borski. After talking to him, he decided to set me up and do some shows," Boyer said.
Boyer's musical influences range from Johnny Cash to Robin Thicke, Boyer's mother and Program Director of Workforce and Continuing Education, Angel Boyer, said. "We allow him the freedom to artistically express himself."
Angel told the story of how Andrew got started as a musician. Andrew's grandma brought him a guitar from a pawnshop for his ninth birthday. On Mother's Day, the Boyer family went to dinner at Rockfish.
There was a man performing with his guitar, and Andrew said to his mother, "Mom, I want to play a song for you." So Andrew asked the man if he could borrow the guitar. Andrew sang "Oh, Pretty Woman" by Roy Orbison. Then the performer let him play more and gave Andrew some bookings at the age of 14.
"I feel anxious before I perform, like a child before Christmas," Andrew said. "I just get really quiet and maybe hum some of the songs I'll be doing. I also have hot tea with lemon." If the shows are popular, the better chance there will be more shows in the future, Andrew said.