Cheer team pumps up school spirit levels
By Brigitte Zumaya
Layout Editor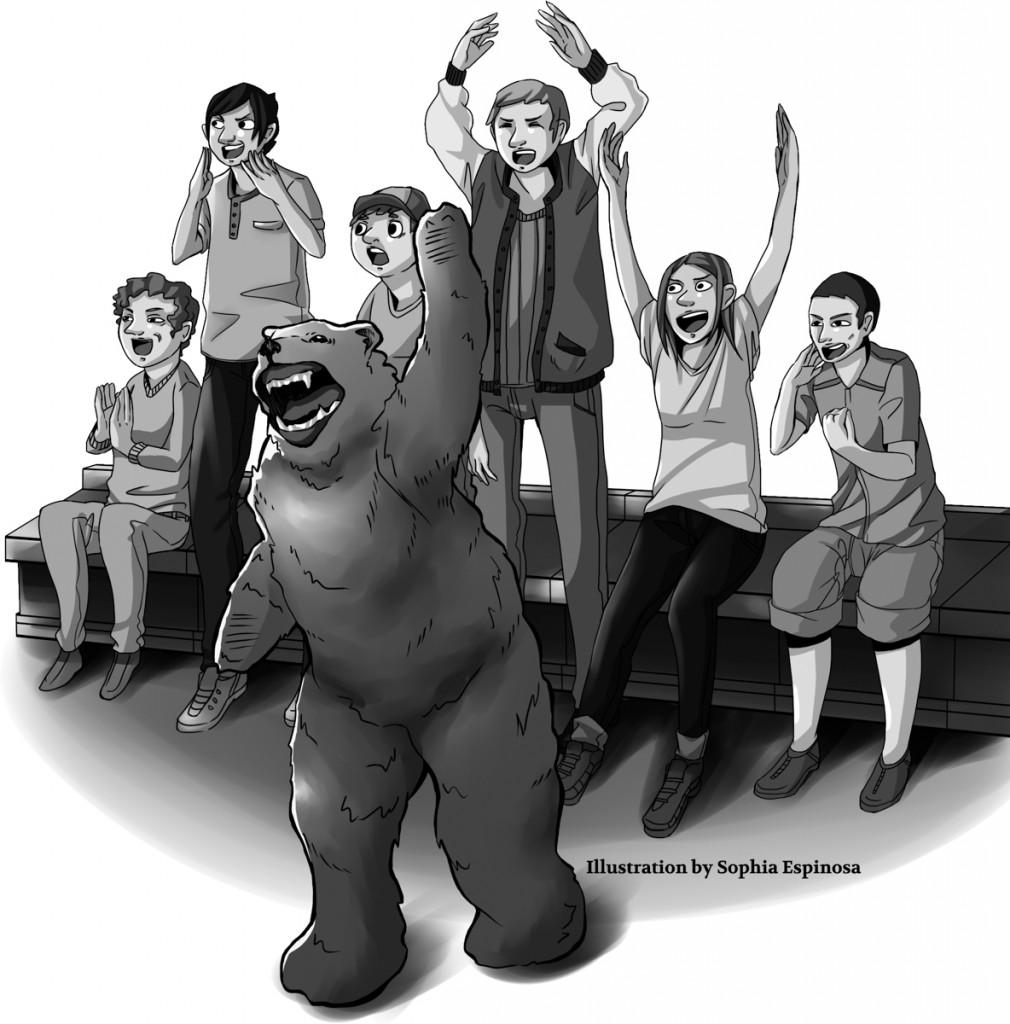 Pleated skirts, brightly-colored pom-poms and synchronized dances are typical staples in a cheerleading squad – but not this one.
The Brookhaven College Bears Cheer Club is attempting to start a more inclusive kind of cheer squad on campus.
The goal of the club is to bring as much school spirit to campus as possible. Club members are in the process of gathering more students and garnering recognition from the Brookhaven community. The club is one of the newest on campus.
Cameryn Jackson, president of the club, said the club started last fall. "We are definitely accepting new members," Dominica McCarthy, Student Life Office coordinator, said.
The club is open to currently enrolled Brookhaven students. "Engaging people is key to having a successful club," Rebekah Benavides, student programs development coordinator, said.
Student interest is growing, and active membership will build and sustain the club. The outcome depends on how much exposure the club gets. "I think the club is very new, so it's hard to get started, but I feel once we gain a reputation and get noticed, this club will be here to stay," Juana Uribe, the club's treasurer, said in an email.
McCarthy said the club is looking for students who are energetic, outgoing, positive and enthusiastic about spreading school spirit.
The club "is more about providing support to the entire school and providing support for the athletic events," McCarthy said. "Yes, we cheer. Hopefully at some point we get to where we're performing, but that's not going to be our sole purpose."
Currently, the club members are trying to jump on the social media bandwagon by getting Facebook, Twitter and Instagram accounts for more exposure.
The club is reserving tables during orientation to encourage new students to join and get involved. Members will place posters on the bulletin boards around campus to increase awareness about the new club. "We are not a cheerleading squad, we're a cheer club," McCarthy said. "Right now we are just working on building a base," McCarthy said. In order to become an official club on campus, cheer club needs at least 10 members.
Anyone starting a club on campus must fill out a Petition for Recognition form. "It is petitioning to be recognized as an official club on the campus," Benavides said. The form can be found in the Office of Student Life. Prospective clubs need a sponsor as well.
The meetings are from 2-3 p.m. every Tuesday in S220. There are no tryouts, team uniforms, or performances for now, but there might be in the future.
Benavides and Jackson said they are seeking financial support and planning future fundraising opportunities, such as a car wash and selling candy.