By Ashley Heussner
Staff Writer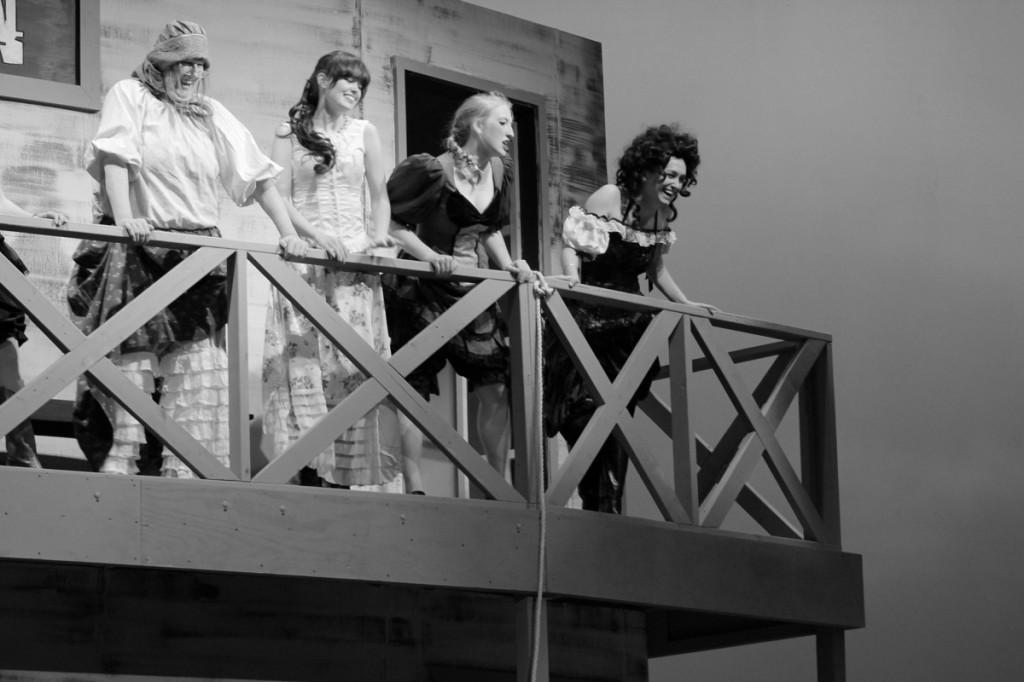 A crowd of approximately 50 people filtered into the auditorium for the opening night of "Liz Estrada." The show began with Brookhaven College student Joseph Taylor introducing the character Ms. Martley, played by Doris Simons, before the curtain was lifted. Simons became a Brookhaven student after retiring as a math teacher at Southern Methodist University.
Ms. Martley's role is that of the witty but absent-minded narrator who loses her cue cards and makes up the story as she goes along. "Ms. Martley was hilarious," Brookhaven student Cindy Few said. That seemed to be the sentiment of many, as Simons received raucous laughter during her performance.
In reference to her favorite part of the show, Brookhaven student Carron Atnip said: "Doris. We see all of her plays. She was also in 'Titanic,' and the set for that was spectacular. I think the Brookhaven theater group as a whole is wonderful." Simons has performed in over 20 Brookhaven productions. Simons and Atnip dance with the Dallas Tap Dazzlers.
"Liz Estrada" is an adaptation of "Lysistrata," written by Aristophanes. "Lysistrata," originally performed in ancient Athens, Greece, is about a woman named Lysistrata who devises a plan for local women to bring the men home from the Peloponnesian War by refusing sex. "Liz Estrada" is set in an Old West town, where the men of the fictional Texas town of Nachacoochie are determined to fight despite the war already being over. Their wives set out to get their men home the best way they know how – no more sex until the men are back for good.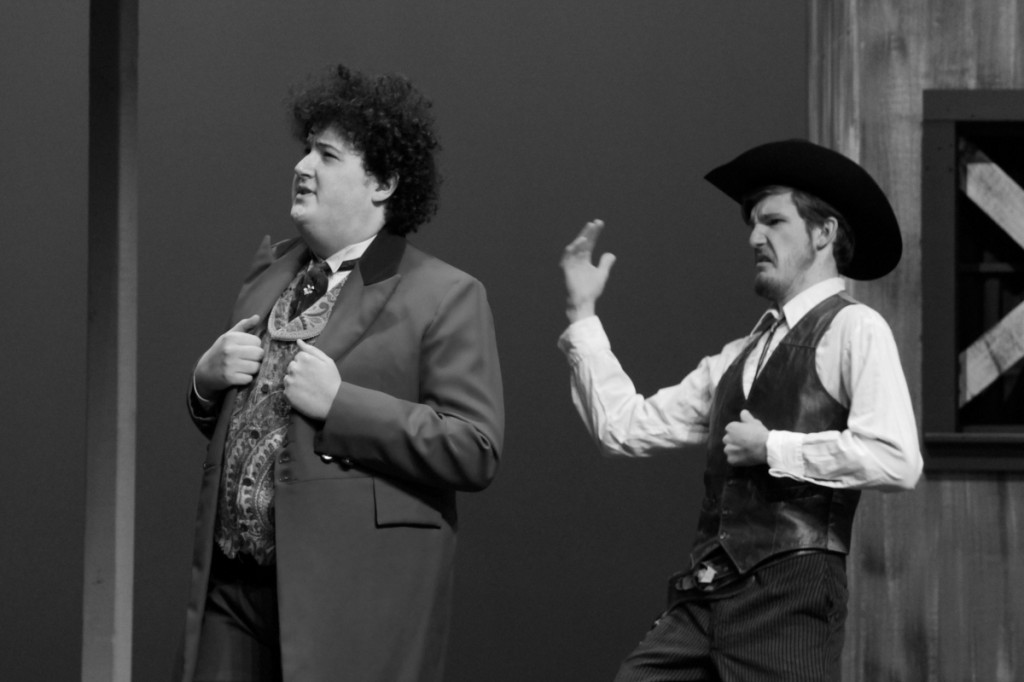 Liz Estrada, played by Brookhaven drama student Melissa LeCompte, is the leader of the pack, rallying the women to stand their ground.  Estrada was not OK with her man only "coming home when his gun needs cleaning."
The rebellious wives locked them- selves in a local building and would not return until the men agreed to come home. The set looked straight out of an old Western movie, complete with a two-story saloon, where the women taunted the men from the upper deck. The women dressed pro- vocatively in an attempt to force the men to take notice.
The final line: "That evening and many evenings after, the South rose again … and again," fit perfectly with the theme of sex throughout the show. "Liz Estrada" was packed with sexual innuendo and jokes, which surprised some in the audience. "I didn't expect it to be like it was, but it was very funny. We laughed a lot," Victoria Berebeliuk, an audience member, said.
The next show Theatre Brookhaven will present is "Macbeth," which will run April 24 to 27.