By Joie' Thornton
Web Editor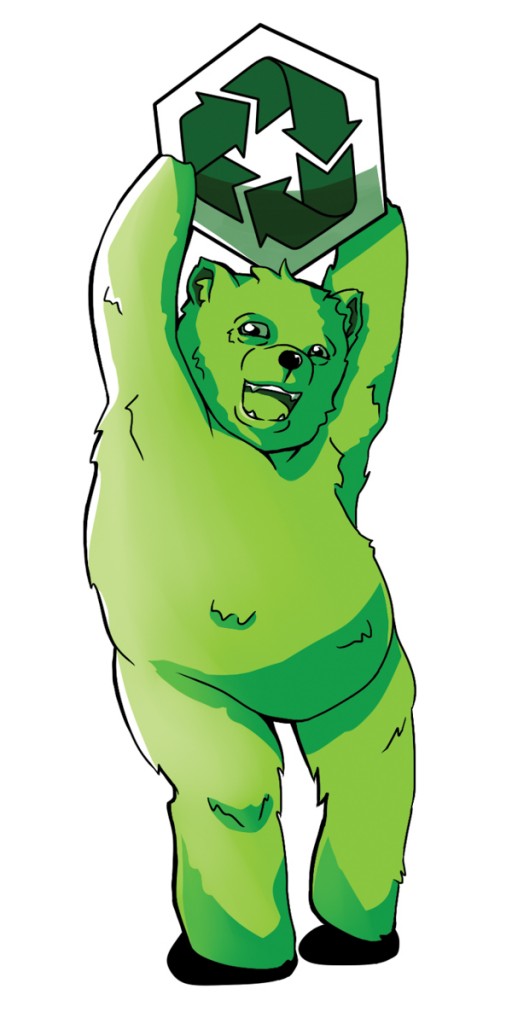 As part of Earth Day, Brookhaven College will hold Earth Day Fest, hosted by the Green Team Coalition. This event will take place from 11:30 a.m. to 2 p.m.  April 9 in the Commons Courtyard. Carrie Schweitzer, assistant to the president, said, "Earth Day has become a national and international focus on the environment, ecological movement and sustainability movement."
This will be Brookhaven's fifth Earth Day Fest, Schweitzer said. Librarian Lois Wagenseil said Earth Day is a fun event with a purpose where students, staff and faculty as well as the public can learn something that will help preserve the environment and sustain the planet.
"The Green Team wanted to do something to call attention to Earth Day and raise aware- ness about these important critical issues and the realm of sustainability," Schweitzer said. She said many community organizations would participate. Recycling vendors will also be in attendance, including e-Recyclers. This company focuses on recycling out-of-date electronics.
Students who have old laptops, cell phones or other electronic items laying around can bring them to the fest to be recycled. This year, Wagenseil will collect house- hold alkaline and recharge- able batteries at the event as well as for the whole month of April. "There will be a giant battery in the court- yard at the event for people to place their used batteries in. Then I will take them to the City of Dallas event," Wagenseil said.
Mary Schoals, department assistant of marketing and public information, has invited Earth-friendly restaurants and grocery stores, including Sprouts, Dallas Farmers Market, Sierra Club and Tower Garden.
Schoals said that a medication disposal will be at the event as well. Anyone who has expired medicine or vitamins lying around can bring them to be disposed of. For students looking to transfer to universities soon, the University of North Texas and the University of Texas at Dallas will be in attendance. The celebration will also have live music and snacks, such as ice cream and popsicles, as well as free giveaways.
The event will include a Green Pledge booth where students can pledge what they will do for the environment. "We ask them to write down a green/sustain- able action they will pledge to try to do," Wagenseil said. There will be suggestion cards at the booth if students can't come up with ideas on how to be green. "They can paint their hand green to stamp it on the paper we provide or they can draw around their hand. Some students paint their faces," Wagenseil said.
This is an event where students, staff and faculty can have fun and learn about the environment at the same time.
"This is a free festival with food and fun," Schoals said.