Kick it with International Club
By Brigitte Zumaya
Layout Editor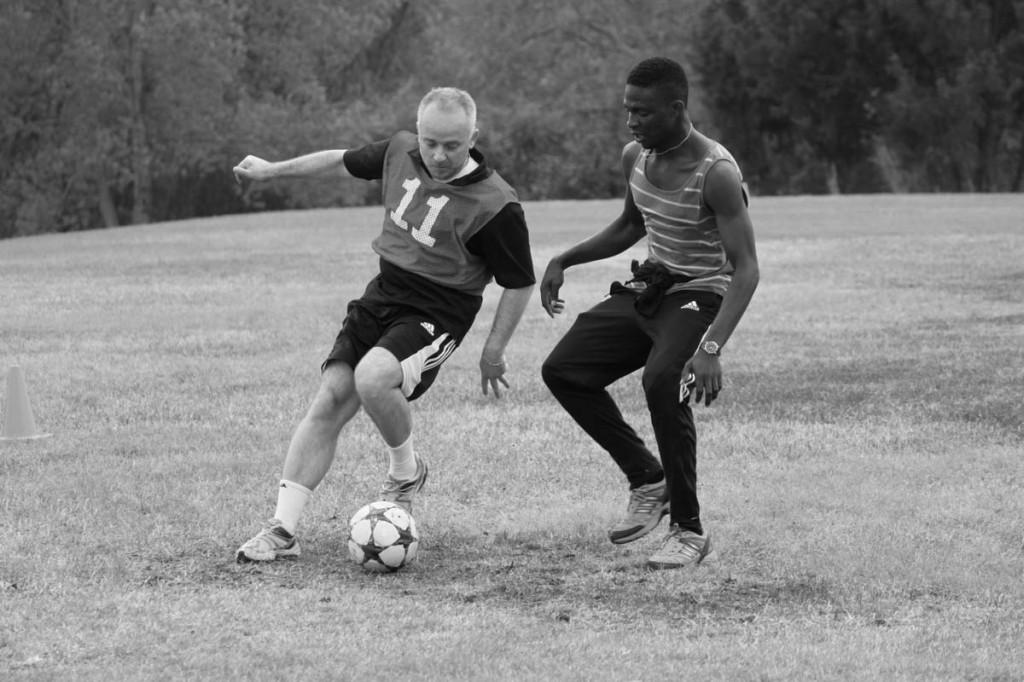 As Brookhaven College student, Doro Diallo prepares for his soccer game; he warms up, gets ready, unlaces and takes his shoes off before joining his field of competitors.
Where Diallo is from, Mauritania, Africa, playing barefoot is common practice.
The International Club is trying to get people to come together by organizing a soccer tournament this semester at Brookhaven.
The President of the International Club and Brookhaven student Cheikhou Diallo said, "We just wanted to get the people from different clubs, different cultures together and we found a good way to do it. It was through a soccer game because everybody likes soccer."
This game is a good way to meet new people, make new friends, teach each other soccer tricks, and so on, Sheri Van Court said, world languages division, faculty, ESOL.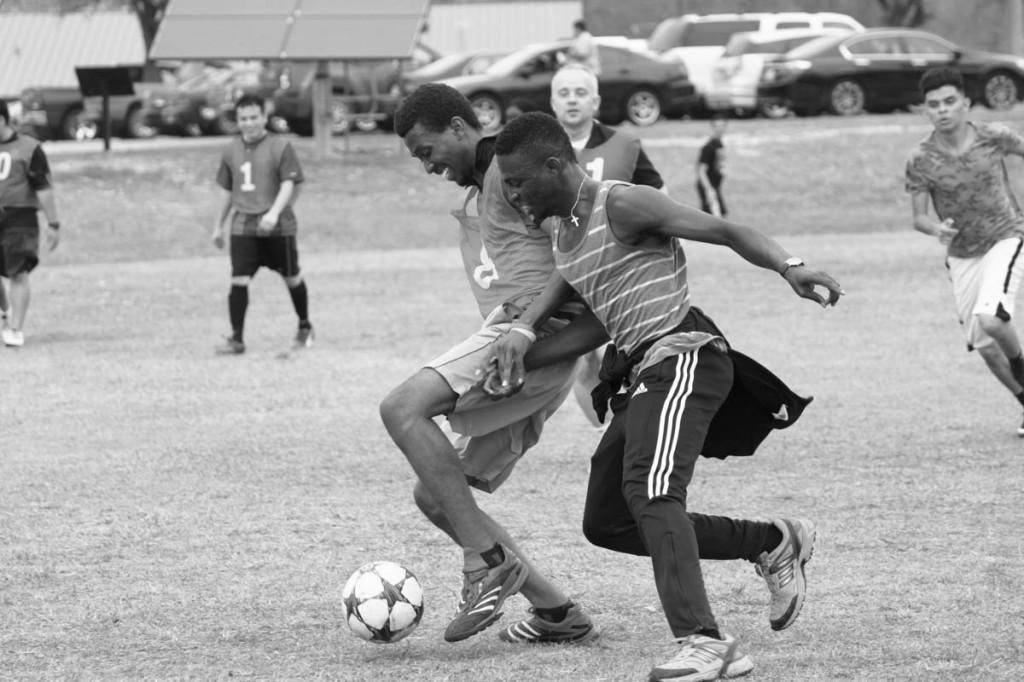 This sport is a very popular around the world and everyone enjoys it. "It has brought many international students together, it has created a lot of camaraderie and fellow- ship," Van Court said.
The International Club has been hosting soccer tournaments for the past two semesters, Cheikhou Diallo said.
The games started on March 20 and ended April 10, Djawad Rahmani, vice president of the International Club and Brookhaven student said.
The soccer games will be held at the field in front of H Building. During the game, snacks and drinks will be available to the players, Cheikhou Diallo said.
There are only four teams playing in the tournament. Each team has 12-14 players. The names of the teams are: ECHS (Early College High School), Club America, Diamond and FC Brookhaven (Football Club). The players cannot have cleats on and can only wear normal soccer shoes, a T-shirt and some shorts, he also said.
This tournament is co-ed. "Of course it's a little bit harder because they are rude, but if you're not afraid of being hurt, it's really fun," Brookhaven student, Ana Paulina Del Rio said, about how the guys on the field play.
A team that wins acquire three points, team losses earn no points and if both teams tie, they both get one point.
Each team must have at least two females playing. One of the girls must be in the field playing. "Yeah, it doesn't matter if a girl or guy scores, I mean a goal is a goal," Cheikhou Diallo said. Every person who plays, no matter what gender, size or color will have an equal chance.
The International Club has been fundraising to start up this tournament. One of the things they did to raise money was selling valentine cards and bracelets that said "International Club" on campus, Van Court said.
The reason they fundraise is to pay off the drinks, snacks and printing of the flyers. The flyers are one of the ways they advertise the tournament, she said. The other way is spreading the word to any Brookhaven students.
During one of their meetings the club president pitched the idea of a soccer tournament to the International Club members and they agreed.
Van Court believes it is a wonderful program and hopes that it lasts for a long time. She will try her best to keep the program running, Van Court said.
Players walked to the muddy field while fast-paced electronic dance music played during the championship game.  The two last teams playing in the game were Club America and ECHS. The score was 4-1, and the winners received a medallion given by the vice president, Rodger Bennett.