Street Arabs Bruised Fruit
By Wanz Dover
Staff Writer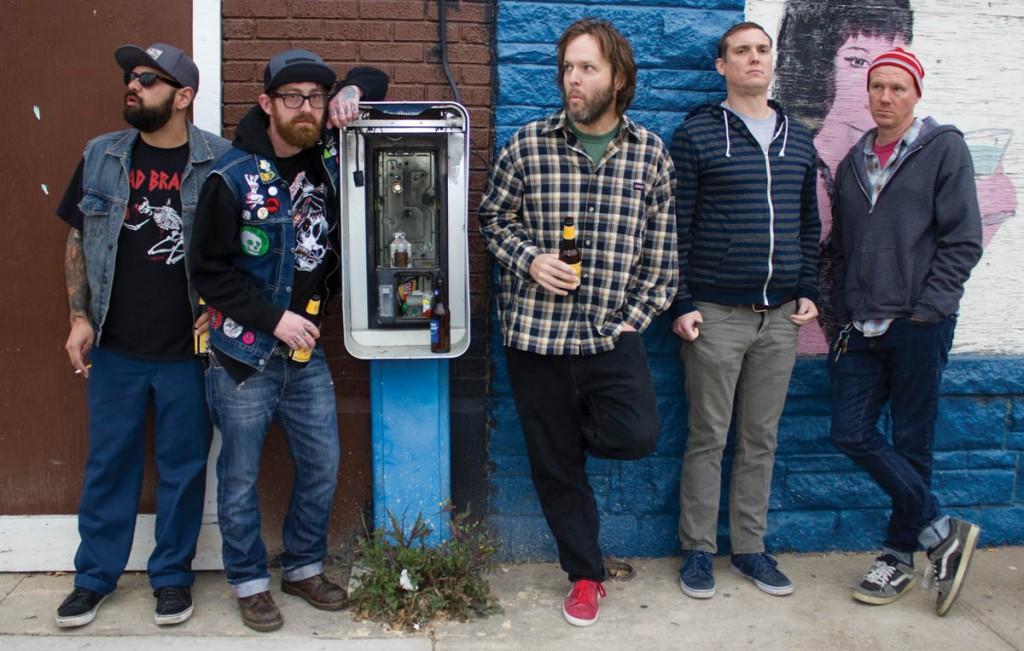 The Street Arabs are back with a fine dose of garage rock served up straight, no chaser on their new LP "Bruised Fruit." The cur- rent decade has been rough on rock'n'roll. A status quo of slickly-produced and very safe music has dominated the indie music scene almost as much as the mainstream. In this environment, the Street Arabs' latest offering is a breath of fresh air.
The Street Arabs get right to business with the opener and blast through nine tracks without slowing down – no ballads, no artistic twists and no reinventing the wheel. The songs are short and more often about a girl than not, as evidenced in song titles such as "By My Side," "Cut Me Some Slack," "Kick it with You" and "She Goes for Blood." One notable exception comes by way of the "Maltese Falcon," which apparently is just an excuse to scream "Maltese" repeatedly over a beer-chugging, pub rock stomper. Overdriven guitars and some beach party organ, tied together by three- chord, blue-collar rock 'n' roll, unify this album.
The team of Matthew Powers, Scott Boothe, Dan Guerra, Aaron Barker and Chris Mancini form the kind of band that goes perfectly with a beer after a long day at work.
The Street Arabs have been pounding out their brand of garage stomp since their 2013 self-titled debut.  This is their first album to make it to vinyl release, and it is well worth the pressing to wax. Stylistically, it does not vary much, but that is more of a strength than a setback. Rather than try to update the sound to fuse it with something a little more in line with the hipster trend of the month, "Bruised Fruit" embraces its roots and lets loose.
Powers is responsible for the documentary on Dallas punk "Everything is A-OK," a film that dives into the often-over- looked history of the Dallas punk scene. The love for that scene is very much on display in the Street Arabs' sound. But they have a lot more in common with the classic Memphis garage rock vibe of bands such as '68 Comeback and The Oblivians.
To be fair, there has always been a very strong connection between the Dallas and Memphis scenes. The '68 Comeback's rhythm section was actually from Dallas. Old-school Dallas garage rock royalty such as Fireworks, The Gospel Swingers and Blacktop made quite a bit of noise more than a decade ago. Street Arabs carry that torch with a shrug and a beer.
These guys have done their time in various Dallas bands. In the case of Barker, he has played the local bar circuit as a solo performer for years. Bassist Mancini has played drums for the 1969s, Booth played with Dallas garage rock enthusiasts Bipolar Express and Guerra was frontman for Television City.  As the Street Arabs, they build on previous experiences to find a perfectly unpretentious voice to vent their working man frustrations.