Subway opens new spot
By Dillon Piekarsky
Copy Editor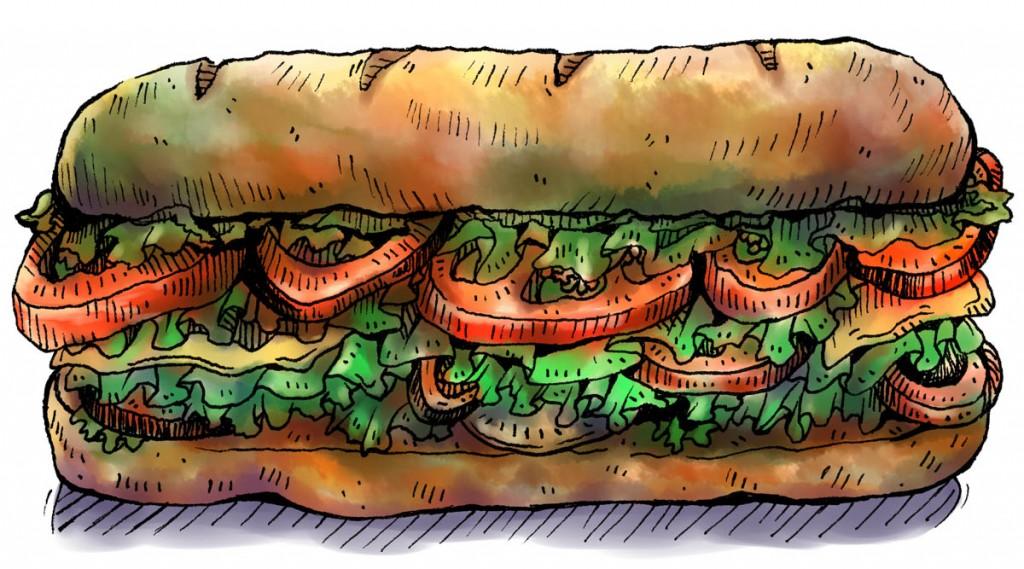 The Brookhaven College X Building is a hike from the S Building, and for a student with classes scattered through- out campus, that walk is less than convenient. During peak lunch hours, the line at Subway is often long, but Subway manager Timothy Heeney is testing a solution. If a student has $5, they are in luck.
Subway is now also avail- able from 10:30 a.m. to 2 p.m. three days a week, Monday, Wednesday and Thursday, in Room X209. The meal options include a 6-inch sub and two cookies or a 6-inch sub and a bag of chips. The chips or the cookies may also be purchased individually.
The sandwich stand offers premade Turkey Breast, Black Forest Ham, Cold Cut Combo and Veggie Delite sandwiches. According to the nutritional guide on subway.com, the Veggie Delite uses no animal products and is vegan friendly.
The other sandwiches offered have lettuce, tomato, pickles and American cheese, with mustard and mayonnaise packets.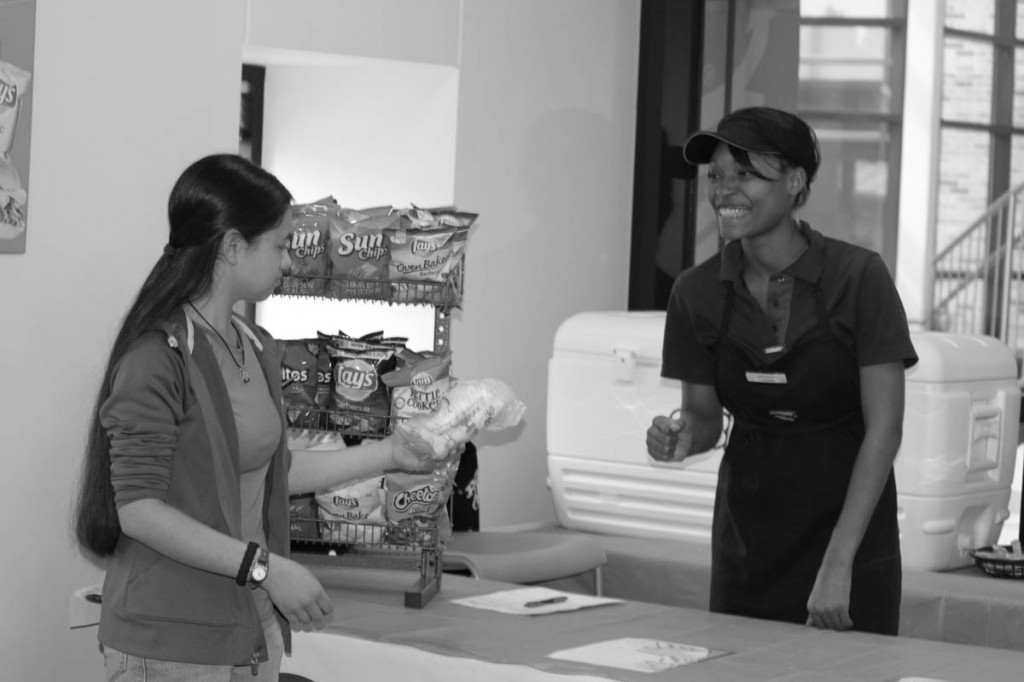 This is a pilot program to gauge student interest in alter- native places to buy food on campus. If demand is high enough, there will be a full service Subway cart in room X209 beginning this fall, Heeney said.
The cart will have expanded service hours and would operate five days a week, in addition to having a wider variety of food options Heeney said. He described it as a mini-Sub- way.
Heeney said Subway has been getting requests for payment with credit cards through services such as SQUARE, but Subway won't allow it for the experiment because those transactions could not be properly encrypted.
Professor Jerrod Scott said he had heard of the alternative location but had not been to see it yet. Scott said, "I'm sure there a lot of students, nursing students for example, who are coming in without any idea of going to lunch." He said he would be surprised if the alternate location does not succeed with students after word of mouth sets in.
Heeney said business has been about half of what was expected, but he thinks word of mouth will increase sales soon.