Discovering joy in journalism
By Aaron Ortega
Senior Staff Writer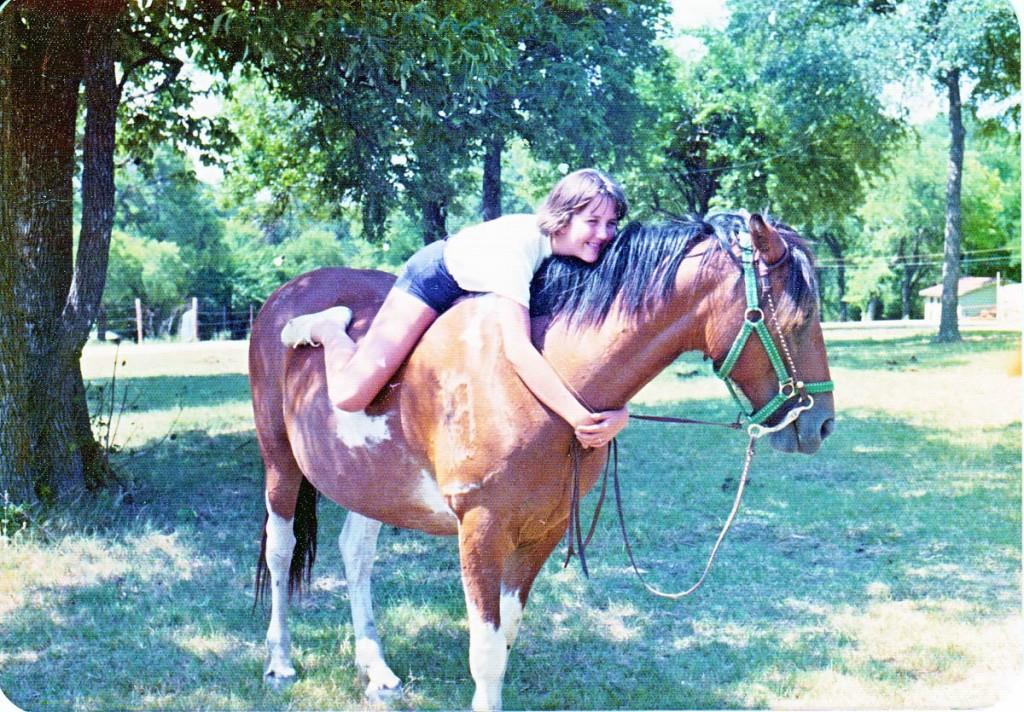 In the 1970s, the land surrounding Brookhaven College provided home to a life of horseback riding and boarding stables. As a young girl, Joy Tipping, staff writer and copy editor of the Guide and Arts and Life section of The Dallas Morning News, would tag along every day with her mother who worked across the street on Alpha Rd. Taking advantage of the proximity, she would ride her horse that was boarded not too far from where the college library now stands.
"I spent every day on that land," Tipping said. "So Brookhaven will always have a special place in my heart, because I kind of feel like I grew up there, even before college."
In 1979, the Iranian hostage crisis in began in Tehran, McDonald's introduced the Happy Meal, Michael Jackson released his debut album, "Off the Wall," and the inaugural class began their semester at Brookhaven. Tipping was among the induction class. Beginning her studies in art and theater, she eventually segued into pursuing journalism due to a suggestion from a fellow classmate. At the classmate's recommendation, Tipping took what would be her first foray into the world of journalism with a class taught by then journalism professor, Dr. John Neal.
"I remember the first year I wrote for The Courier, it was like a light bulb went on in my head, and I thought, 'Oh my god, this is what I am supposed to be doing, and I can actually make a living at this,'" said Tipping. "I never looked back."
Tipping's career has seen her through many experiences, and her name is frequently associated with one such highlight, her appearance on the radio broadcast of "A Prairie Home Companion" on NPR, a show with around six million listeners, Tipping said.
"A Prairie Home Companion," which airs at 5 p.m. every Saturday, is based out of Minnesota, but the show has been broadcasted live from various cities around the country, including Dallas. Last fall, Tipping was contacted as her background and familiarity with the arts and culture of Dallas was noted through her work with The Dallas Morning News. After her talks with the show's producers, they then decided to invite her on the show as a guest instead.
"It was my 15 minutes of fame," said Tipping. "I still have people in Dallas now, I'll introduce myself, 'Hi, I'm Joy Tipping with The Dallas Morning News,' and they'll go, 'I heard you on A Prairie Home Companion!'"
Neal, who was in attendance for Tipping's appearance, had always wanted to see a live broadcast of "A Prairie Home Companion," which is hosted by Garrison Keillor, and he knew he wanted to be there when he learned Tipping would be interviewed live on the program.
"Joy was very poised during the interview on stage, telling Keillor about places of interest in Dallas," Neal said in an email. "I enjoyed getting to see the program as well as hear it, and Joy fit right in."
Tipping was very excited to see him present. Neal was instrumental in providing the foundation for Tipping to continue to pursue her studies at the University of North Texas.
"I'd like to think that he taught me everything I know because he gave me such a solid background to go on in journalism," said Tipping.
In 1979, Brookhaven was a small collection of buildings surrounding a courtyard, and provided an intimate classroom setting. It was here that Tipping experienced some of Brookhaven's professors that would make an impression on her first college experience.
Her history professor never gave tests, instead relying on student-to-student quizzes in front of the classroom. Her English professor, Jane Roberts Wood, who went on to write several novels, informed her by hand-writing on her paper on H.G. Wells, "This is the best paper in any of my classes. You need to consider writing for a living," Tipping said. Neal stated that the first story she wrote for The Courier was chosen by the staff to run on the first page.
"Joy could write marvelous leads and then follow the leads with outstanding stories," Dr. Neal said.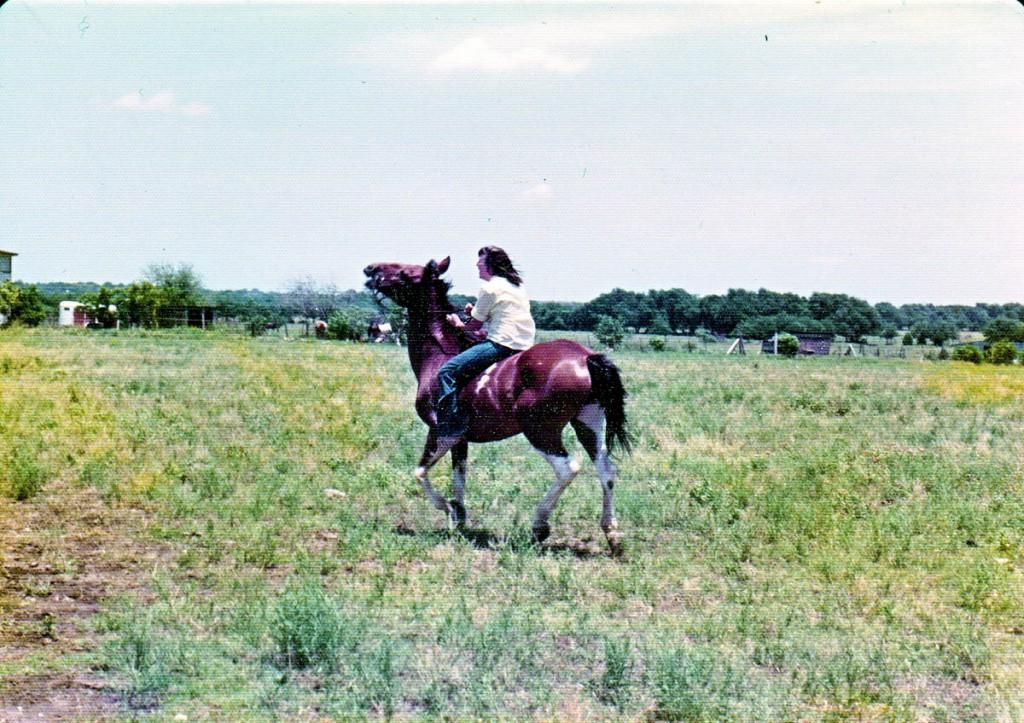 Brookhaven provided a comfortable learning environment for Tipping. According to an article by Tina Wilkin in a May 1994 edition of The Courier, Tipping stated that it was good that Brookhaven did not offer a degree in journalism, otherwise she might not have ever gone on to graduate from North Texas. "'I loved Brookhaven, but it was good for me to get out of this little loving cocoon,'" she said within the article.
After graduating from UNT, Tipping found numerous jobs throughout the news publishing world. She landed her first job at the now defunct Richardson News publication as a lifestyles editor, before moving on to various freelance jobs in Florida, Albuquerque and Dallas. In 2007 Tipping secured a fulltime position with The Dallas Morning News after her persistent efforts, despite their strict hiring freeze at the time. "If you want to work somewhere, just wear them down and eventually they will give in," Tipping said.
Tipping's news coverage over the years has earned her some interesting side stories of her own. While she was covering the metro beat at The Dallas Morning News, she covered a gang shooting in south Dallas. Upon parking her blue car close to the scene, one gang member adorned in blue fashion, approached her and politely informed her that she was in "Blood" territory. As gang members associated with the Bloods are typically dressed in red, he suggested she move her car so as to avoid any destruction to her vehicle.
"I really appreciated that, and I did," said Tipping. "And now I have a red car, so I can get in to blood territory and I'll be okay."
Currently, Tipping is enjoying her career to the fullest extent.
"I love that I don't just cover music and I don't just cover theater." Tipping said. "I get to cover a little bit of everything and I love all of it," Tipping said. "And I love the fact that not in an objective way, but just by writing about it, I get to promote the arts in Dallas."
She writes a column, "Joy's Jaunts," in which she explores various cultural places of interest around Dallas and experiences them as a tourist. She also covers music and performing arts events in the Guide section of The Dallas Morning News, as well as book reviews and author interviews for the arts and life sections, and writes about dogs as often as she can. "I love dogs," Tipping said. "It's not my beat, but I try to work dogs into every story I can. Which is some type of talent."
As for her advice to current students, she encourages simple enjoyment. "Enjoy it. Enjoy the fact that you are on a small campus. And just do your best, because those grades matter when you go on to a bigger college," Tipping said.
In the world of journalism, the week after New Year's is the most challenging week for running stories, according to Tipping, as nobody does anything the week after New Year's. No shows are held, no one opens an exhibit, Tipping decided to put together a top ten list of her "Joy's Jaunts" as the cover story. As she is a Keds shoes enthusiast, the cover photo from this year's issue used Keds as the creative theme. Acquiring permission from the Bush Library and Museum, Tipping kicked her Keds up on the replica of the President's desk in the Oval Office exhibit, and it was used as the cover photo.
"That was probably my favorite thing that I've ever gotten to do. It's like here I am in the oval office with my feet up on the president's desk. How awesome is that?" said Tipping. "I have the best job on the planet, I really really do."
UPDATE: Courier staff writer Ludmila Mitula spoke to Tipping after she visited Brookhaven journalism professor, Daniel Rodrigue's News Gathering and Writing class, April 14. Here is what Tipping had to say:
Ludmila Mitula: You are a well-known Dallas journalist. I guess you like the city?
Joy Tipping: I love the city, and oddly enough, much more since I moved away (in 1998) and came back (in 2005). As a native, I didn't really appreciate it when I lived here as a child and young adult (and I hate heat). But now the arts and cultural scenes have become so vibrant, and I'm able to live downtown so close to everything, I just adore it.
Mitula: Could you say you know everything about Dallas?
Tipping: No, I don't know much about politics or that kind of thing. I could say I know about 80 percent to 90 percent of what's going on in the performing arts, pop music, festivals, and book-related events at all times, though. And I can find my way anywhere. When I was in Metro back in the 1990s, I counted datelines one night when I was bored (It was general assignments, and literally nothing was happening that night), and I had 87 datelines, just from all the small towns and cities I had been to around here for stories.
Mitula: Is there something you don't know about the Big D?
Tipping: Oh, sure, that's why I love doing Joy's Jaunts so much. I get to discover something new every week. I'd also love to know more about our history from the 19th century. I'm planning to do a Jaunt soon with the Dallas Historical Society to remedy that omission.
Mitula: Dallas was called last year (Forbes Magazine) the best city for good jobs and life.  What do you think about it?
Tipping: I think it's a great place to live, if you can stand the summer heat, and we have so many amenities that singles, couples, families all can enjoy. We seem to have recovered better from the economic downturn, and faster, than most of the country. I'd definitely recommend that anyone looking to move here consider it.
Mitula: What are your 3 favorite places in Dallas?
Tipping: Nasher Sculpture Center, Dallas Arboretum and Klyde Warren Park