Bears baseball inches ahead
By Adam Coleman
Staff Writer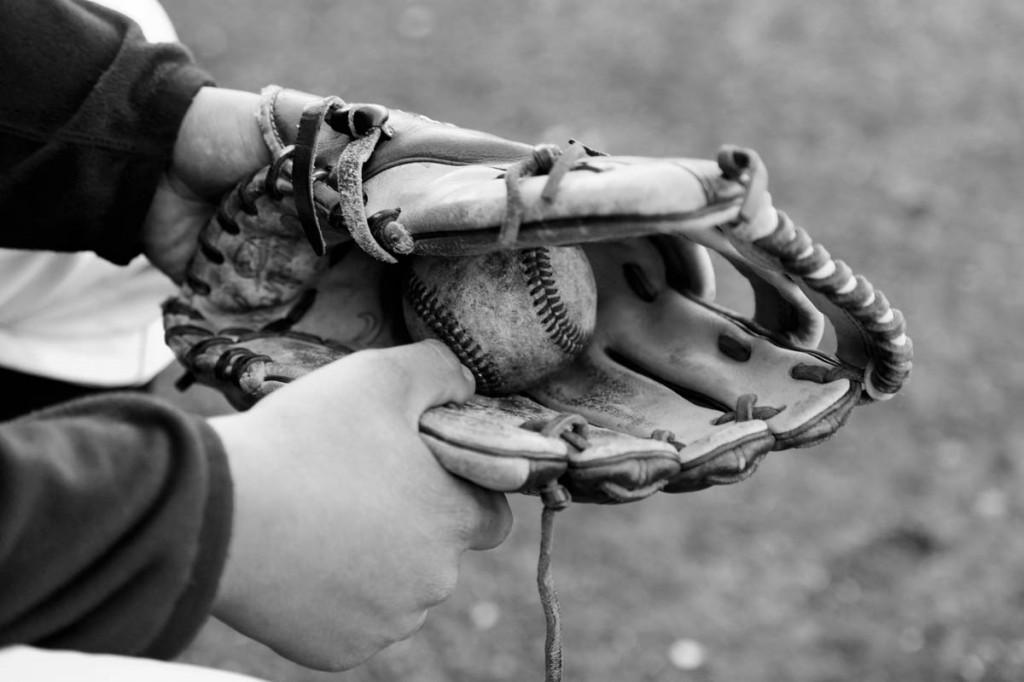 In an intense battle between two Top-10-nationally-ranked baseball teams, the Brookhaven College Bears pulled out a dramatic series victory over the Eastfield College Harvesters to gain a slight edge in a three-team race for first place during the April 17 and 19 games. Coming into this series,
Eastfield was only one game behind the Bears in conference play, and both teams were trying to keep pace with 1st-place North Lake College.
Brookhaven fan Edwin Batres said, "This is arguably the biggest series of the year for [Brookhaven], but I know our guys will bring the noise and be ready to play."
The Bears came into the series on top of the world after they smacked Cedar Valley around for an unprecedented 26 runs in their previous game.
It did not take long for the Bears to continue their success at the plate. They quickly jumped to a 9-0 lead, thanks to a monster second inning, when the Bears scored eight runs. After that huge second inning, the Bears turned to pitcher Garrett Harris as they cruised to a 10-2 win.
Harris notched his 7th win of the season as he dealt eight scoreless innings, while striking out eight batters in the process.
The tides changed in the next game. It was Eastfield who used their dominant pitching to cool off the smoking –hot Bears offense, holding them to only four hits, which led to one run. The Harvesters won 4-1, making the next game a battle for sole possession of second place.
Dylan Porter for Brookhaven and Brody Toal for Eastfield took the mound for game 3 of this deciding match of the series. Both pitchers brought their A game, and neither team was able to scratch a run for the first six innings.
Eastfield was first to break the scoring drought when Josh Leonhardt was able to score on a wild pitch.
Scoring off wild pitches seemed to be the theme of the game for Eastfield. In the top of the eighth, they scored two more runs courtesy of wild pitches to take a 3-0 lead.
Batres also said, "Tony Dungy, former NFL head coach, once said that 'If you don't beat yourself, you'll win 90 percent of your games because other teams will beat themselves.' I think this team can truly be great once we stop the unforced errors."
Although going down 3-0, the Bears showed their poise. They rallied back to score four runs in the bottom of the eighth and held on to win the series and stay one game behind 1st place North Lake. Season-long fan Eris White gave the team high praise when he said: "As a fan, if you told us that we had two innings to get four runs, we would say 'No problem.' This team always battles and never lets up. That's a testament to not only the players but the coaching staff as well."
The Bears ended their last home series with a bang against Richland College on April 25 and 26.
Powered by big bats and out- standing pitching, the Bears outscored Richland 37-5 and went on to a 3-0 series sweep.
Coming into their last home stand, Brookhaven was ranked fourth in the national poll, drop- ping two spots from the previous week.
Garrett Harris got the nod to kick off the first game and he did not disappoint. Harris pitched six innings, striking out eight batters and allowing only one run.
Brookhaven went on to win 14-2. The Bears continued their dominance for the next few games, scoring 23-3 over the Thunderducks to finish off their regular season home record at 18-7.
Batres gave the Bears high praise: "We have been in great form toward the end of the season. Coach Rains has these guys peaking at the right time, and it's a beautiful thing to see."
The Bear nation was keeping a close eye on rival North Lake and how they were doing in their series against Eastfield College.
Brookhaven came into the weekend trailing North Lake by one game, but all that would change when Eastfield helped the Bears by beating North Lake twice.
Thanks to those two losses and a series sweep against Richland, the Bears pushed ahead to gain first place in the conference.
The Bears are now on a nine- game winning streak and look to gain sole possession of first place.
Coming into the season, Coach Brandon Rains said he had high hopes for his team. "Our expectations of the 2014 season are the same as they are every year," he said. "We expect to win a conference champion- ship, a regional championship and a national championship. In order to accomplish those things, we have to work very hard in practice, have the right attitude and compete as hard as we can. If we do those three things then winning takes care of itself."
The Bears hope to complete step one of this three-step plan with two wins against North Lake, which will have occurred on May 2 and 3.