Concert celebrates opera vocalists
By Brigitte Zumaya and Ashley Heussner
Layout Editor and Staff Writer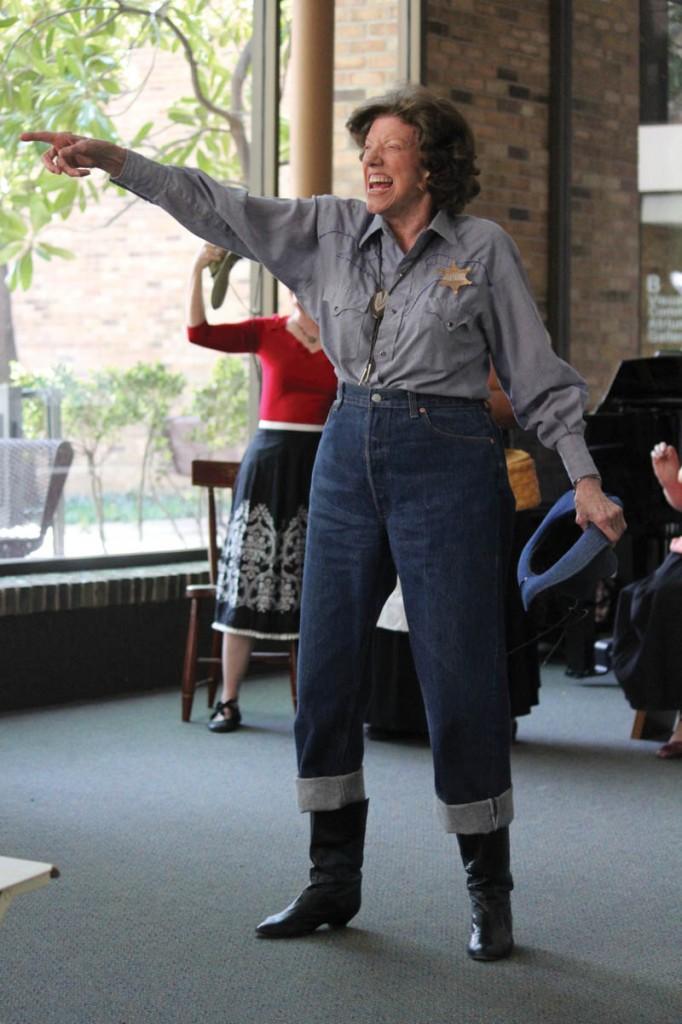 The usually quiet atmosphere of the Performance Hall lobby resonated with the voices of students from the Brookhaven College Opera Workshop Class. In the middle of the lobby, Brookhaven student Elizabeth Varhaug sang along with the piano, warming up.
The Brookhaven College School of the Arts held an Opera Workshop Recital April 16. Directed by Susan Wyatt, the performance showcased the talents of the students in the Opera Workshop class. Wyatt is an adjunct faculty member, and studying music has taken her all the way to Munich and Cologne, Germany, according to the Brookhaven website.
The Opera Workshop has a little bit of everything. "We don't just do opera. We do musical theater and operetta, which is lighter opera, so we kind of do a little combination to keep it interesting," Wyatt said. Operetta is defined by the Concise Encyclopedia as "musical drama similar to opera, usually with a romantically sentimental plot, employing songs, dances, and orchestral interludes interspersed with spoken dialogue."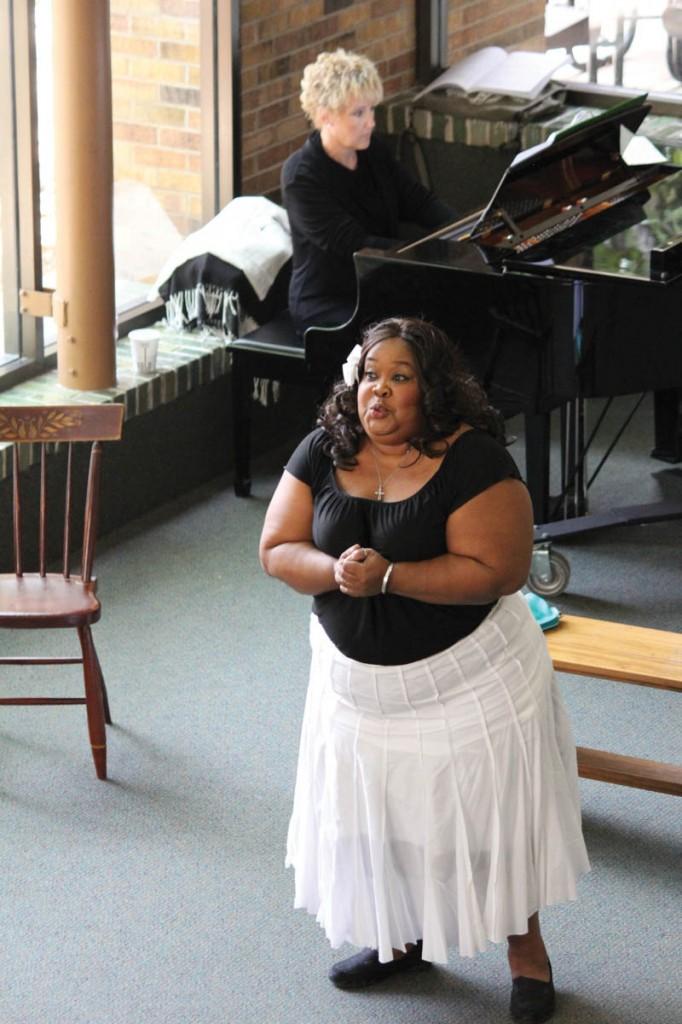 Varhaug has a lifelong his- tory of music. Varhaug's mother, Doris Simons, has also been in many productions at Brookhaven and introduced Varhaug to the music program here. Simons taught Varhaug her first four years of piano, beginning when she was six.
By my fourth grade year, I was playing Beethoven's sonatas." Varhaug said. She auditioned for the opera many years ago and sang with the Houston Grand Opera Chorus. She had been pursuing her dream of being an opera singer when life's obstacles made it difficult to continue her career.
Varhaug said for years, her performances have been limited to singing as a church soloist and being a part of Gilbert and Sullivan productions. Now that she has decided to get back into opera, Varhaug said, her mother is an inspiration. Varhaug used this course as a means to get herself back in shape in order to audition for shows again.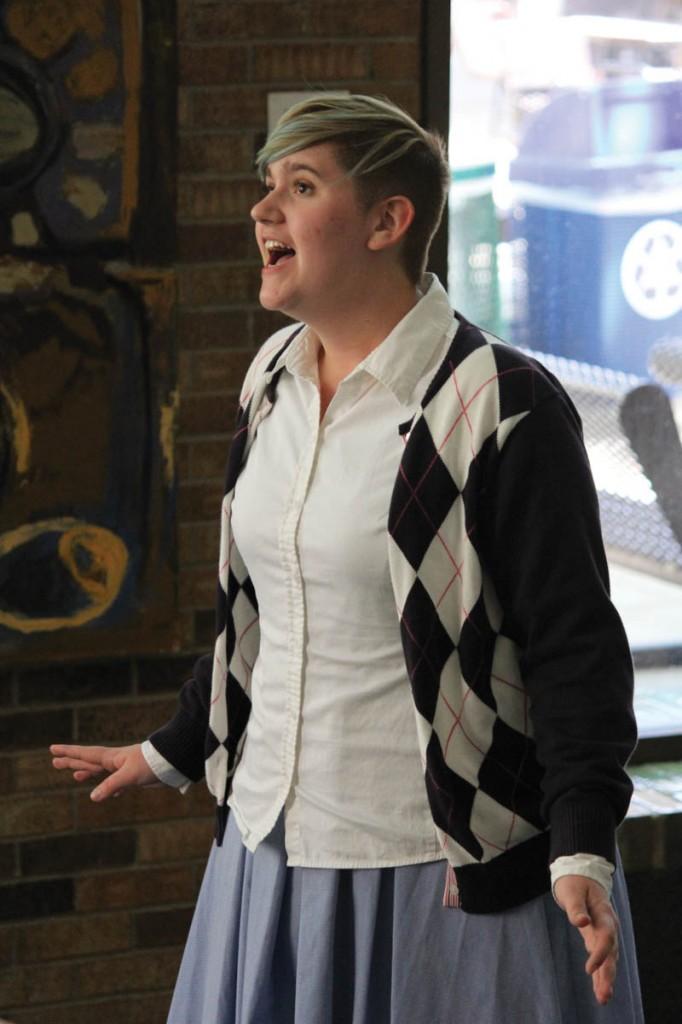 The performers each wore a unique costume matching the character they portrayed and acted out a small scene or introduction before each musical number. Much of the performance was spent bringing the audience into the scene and setting the mood for each song.
In spite of a few songs being performed in different languages, the acting allowed viewers to get an idea of what the song was about. The pianist, Maryanne Visconti, set the pace and tune of each song.
The lively performance mirrored how Wyatt described her class. "We are always singing, acting and moving. There is very little sit down and write … it's doing," Wyatt said. She said she encourages all students to watch these recitals, despite any reservations about opera music.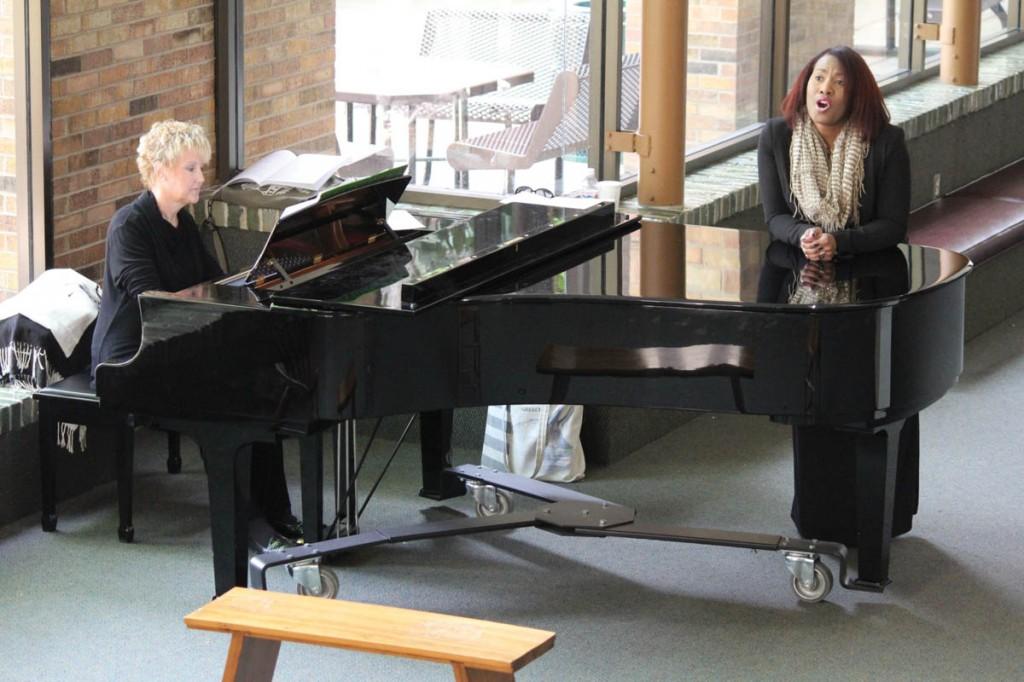 "I think we should all be open-minded about music because we all tend to have our favorite music … but don't cut yourself off from different kinds of music," Wyatt said. "Expose yourself, you might be surprised."