BHC art student to showcase painting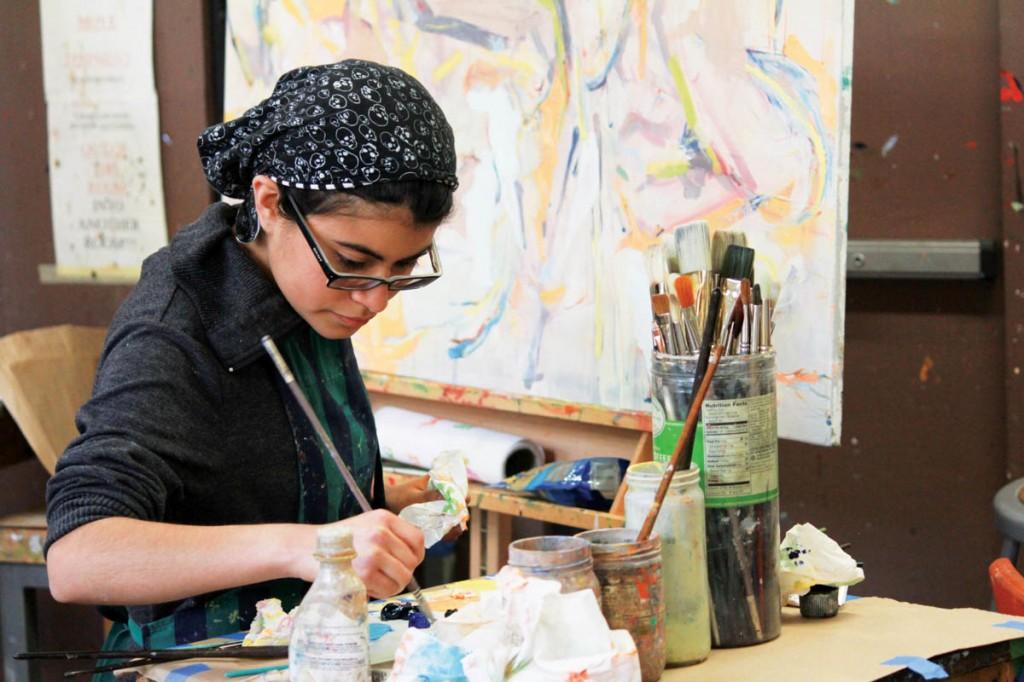 Kenya Diaz, Brookhaven College student, just received word that her painting has been selected to be featured in the Founder's Foyer Rotating Art Exhibition at the Dallas County Community College District Office. A limited number of paintings are accepted for the exhibit.
"At a young age, I always was drawn to art, even to the point where I would be so fully absorbed into drawing and doodling I would stop doing class work," Diaz said. "From what my mom tells me,[that] would get me in trouble with my teachers."
Diaz's interest in art intensified in middle school. Middle school was a confusing time in her life, Diaz said, and "art has always been a means to express feelings I can't do another way."
After middle school, against her mother's wishes, Diaz said she decided to go to Booker T. Washington High School for the Performing and Visual Arts. Seeing how Diaz thrived, her mother eventually began to support her daughter's decision. Attending this artistically focused only increased Diaz's love of art.
One person who pushed Diaz to succeed was her high school art teacher, Eva Kutscheid. "She really just changed me as a person and as an artist," Diaz said. "She always had high expectations. She was just a great person."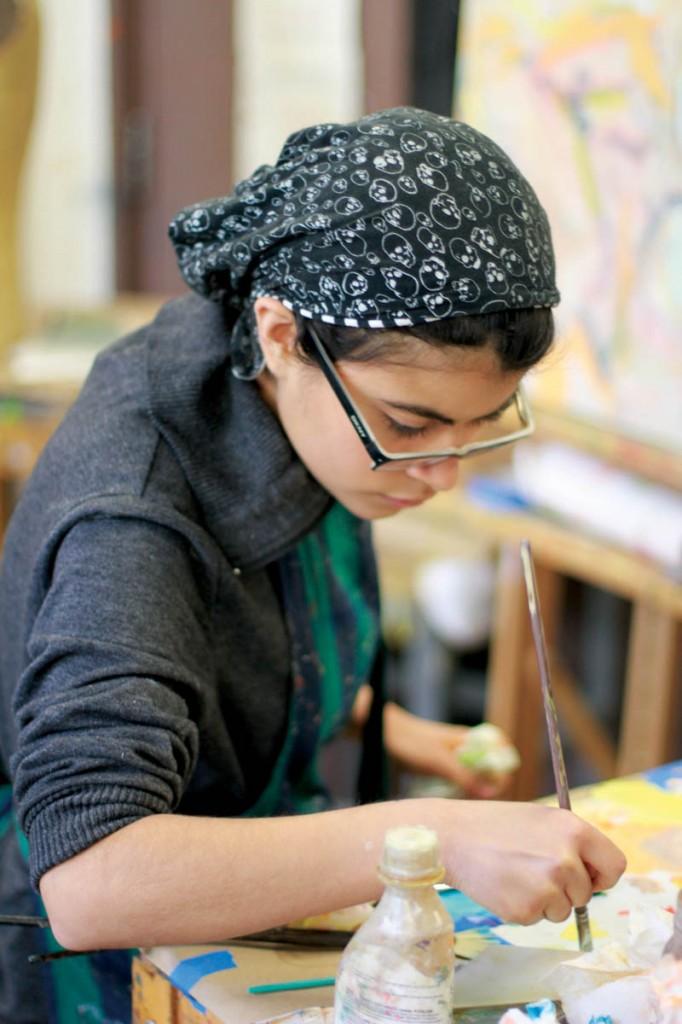 Diaz's current professor, Chong Chu of the Brookhaven Art Department, said: "Kenya is a hard worker, has a beautiful mind, beautiful talent. She is continuously searching for her own way of painting and drawing and is always concerned about the space and trying to understand what is the beauty from her own perspective … She has already developed a lot, but I want to see how much she can develop further in Brookhaven College." Diaz had the opportunity to make and sell printed shirts to raise money for a Buddhist monastery. Through that experience, she met Tibetan monks and exchanged prayer flags with them. Diaz said this experience allowed her to learn about different cultures, and it inspires her to this day. "I want to know as an artist how I can do some- thing like that," Diaz said. "I always keep that in mind – you can help others through art."
After high school, Diaz was intent on going to an art school. However, at the time, she could not afford it. She learned that one must always prepare for the future, but she also found this hurdle a blessing in disguise.
She had heard great things about the art department at Brookhaven and decided to check it out. Here, she said, she has found opportunity and the courage to not give up the pursuit of art. "I feel like the environment, the students and professors in Brookhaven are very inspiring and encouraging," Diaz said.
Diaz said she finds much of her inspiration in her own emotions. "My paintings have a lot of expression to them," Diaz said. "I have a lot of emotion that goes through my mind, especially painting, that's figurative. You can work on a painting so many times and not get anywhere. I am inspired by that struggle to keep finding out what that could be."
Another student in Chu's class, Jim Wright, said: "Watching Kenya paint is like watching martial arts. The way she paints is so violent." This is a stark contrast to Diaz's soft-spoken, sweet disposition when she does not have a paintbrush in hand.
Diaz also said she finds inspiration from other artists, such as Jenny Saville and Alex Kanevsky. Diaz said Saville paints the human form in a very contemporary way. Diaz constantly looks up artists and tries to figure out how they create their work, to understand it. She sees how each artist has their own style or mark and repeats it in other media.
Diaz says she would like to make her own mark in the art world. She plans to get an associate degree from Brookhaven, move on to get her bachelor's degree, then a master's in art. Eventually, she plans to become an art teacher herself at the college level.