Former art student heads home
By Erin Alexis Goldman 
Arts & Entertainment Editor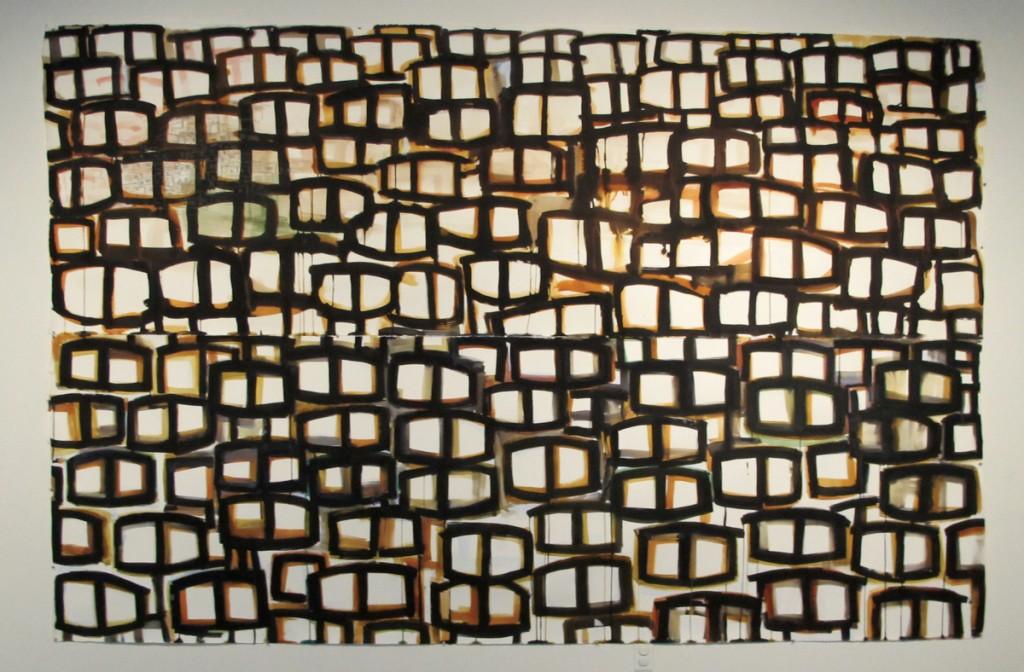 While artist, educator and Brookhaven College alumna Marian de Lefeld has lived in the U.S. for nearly two decades, her home country of Venezuela is the inspiration behind her art. Lefeld's exhibition, "Heading Home," which is influenced by the conflict, chaos and polarization of the country's capital of Caracas, is on display in the Forum Gallery until Sept. 26.
When she was 25, Lefeld left Caracas and moved to Dallas. She studied at Brookhaven from 2002 to 2007, and she went on to receive her bachelor's and master's degrees at Southern Methodist University. Currently, she is the visiting scholar for the art department at Richland College.
Lefeld said she credits Brookhaven for giving her the confidence to pursue her love of art. "I always knew I wanted to be an artist, but I just lacked confidence," Lefeld said. "It was the support of so many of my professors at Brookhaven – especially Don Taylor and Chong Chu along with David Newman. They were key. There were also other professors, not necessarily in the art department, who were very helpful."
The professors who taught Lefeld remember her as well. "She exhibited during the fall student exhibitions and the Juried Student Exhibition, which the art department does annually," visual arts coordinator, gallery director and adjunct professor David Newman said. "Exhibition is to the visual arts as public performance is to the performing arts; participating in scheduled student exhibitions is a necessary aspect of the education of art majors."
Lefeld still visits Caracas every year, and she said the city serves as the inspiration behind her artwork. When Lefeld was a teenager, according to her artist statement, she moved from Venezuela's calm coast to its capital. "The radical change in geography – as well as society – struck me profoundly," she said. "Caracas offered an unprecedented visual chaos – an unbearable density, thickets of improvised architecture that greatly contrasted with the serene seascapes of my childhood."
"Heading Home" reflects the social dichotomies that exist in the city. "The exhibition addresses issues of the social, economic and political realities of her native Caracas, and by extension, polarization in societies in general," Newman said. "It provides an insight into some means of giving visual form to complex, sometimes abstract, societal issues."
Many of Lefeld's pieces are paintings done on tar paper. The material and the images are a means of confronting the conflict in Venezuela's current political state. But there are also other works that presuppose the idea of polarization. In those paintings and drawings, she takes a different approach.
Lefeld said that those works are constructions of a self-portrait, which help her recognize her own contradictions and ambivalence. "My work invites the viewer to consider the profound polarization that defines in my native country," she said. "Through art, I attempt to confront a few realities and memories of chaos and conflict, both internally and externally. I'm always going back home – at least in my work."