Carnival welcomes back students with fun, food
By Carolyn Bossmann
Staff Writer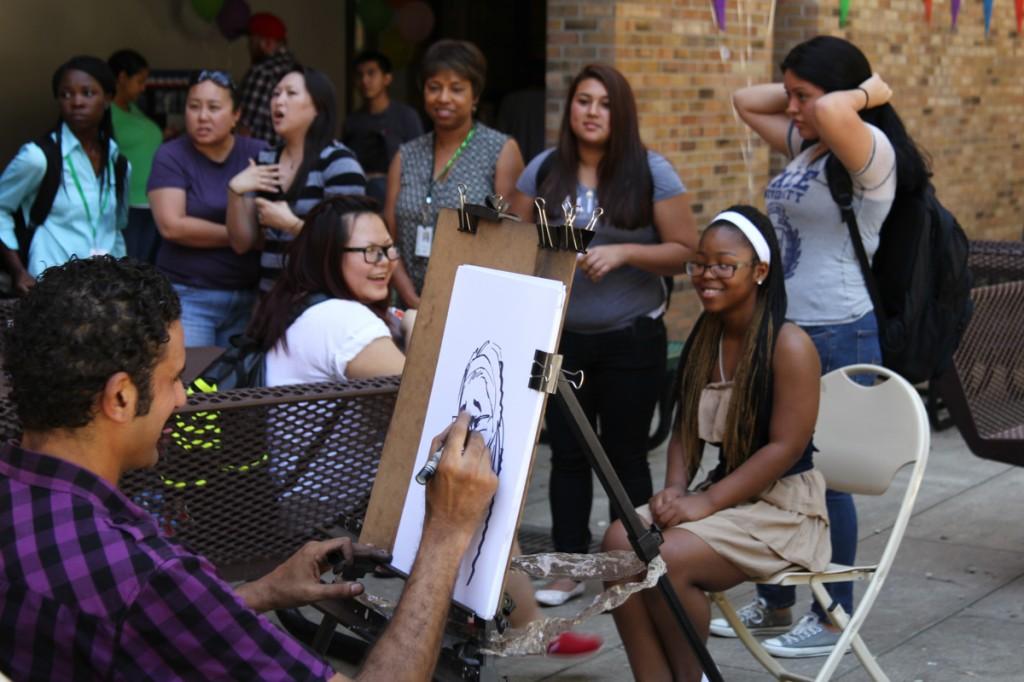 Dozens of students filled the Commons Courtyard for the Welcome Back Carnival Sept. 10. They milled from table to table around the fountain. The carnival was held from 11:30 a.m. to 1:30 p.m. and offered students the chance to meet, greet and eat with each other.
Droves of students lined up for the free food and drinks provided at the event. The commotion surrounding the area drew even more students. Brookhaven College's clubs manned tables, hoping to attract new members. Most clubs set up games for students to play. Participants would play a game and learn more about the clubs offered.
This carnival was "a great way to get to a lot of people in a short amount of time," Mariela Guerrero, vice president of the Rotaract Club, said. In the two hours the carnival occurred, Guerrero said, the Rotaract Club had close to 40 people sign up to come to their next meeting.
The carnival acted as a gateway between clubs and students. While some students may have come for the multitude of free food, drinks and games, the caricature artist who has become a staple at the carnival for the past few years attracted guests while the DJ got some patrons walking-it-out to popular line dances such as the cupid shuffle.
Brookhaven student Karina Lopez looked at many clubs and signed up for more information from the Green Team Coalition. Lopez said, "I actually wanted to recycle, because I've never done that before." The clubs and students alike came together and hung out in between classes, had lunch, and learned about their peers and campus activities. Anyone who missed out on the carnival can find more information on campus organizations and clubs inside the Brookhaven student handbook.