Ain't too proud to 'Bragg'
By Erin Alexis Goldman
Arts & Entertainment Editor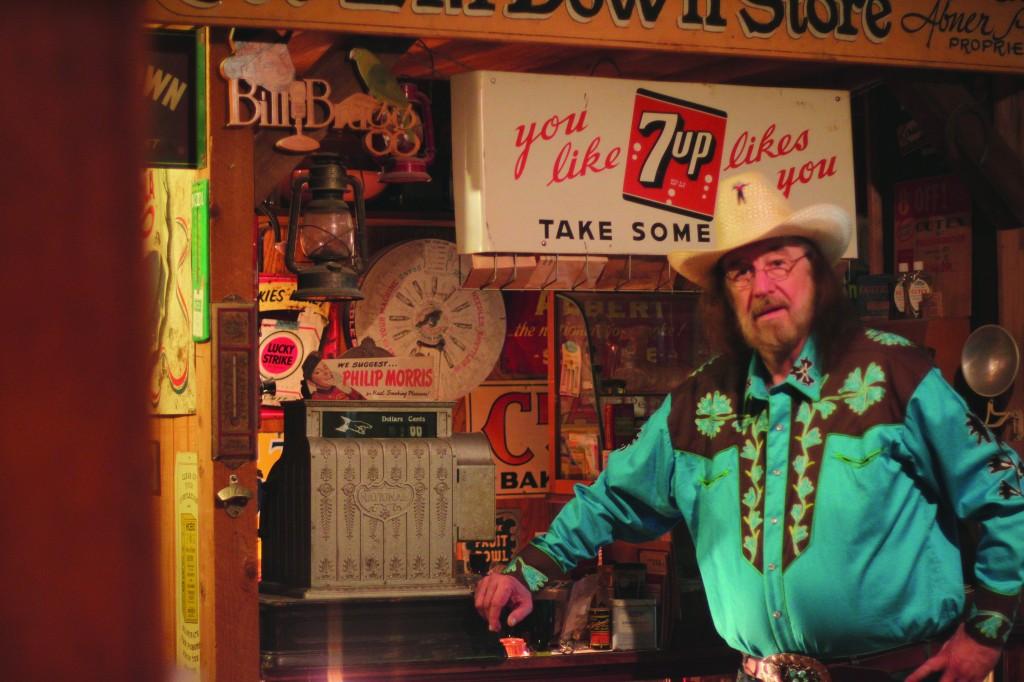 The day the State Fair of Texas lost its iconic mascot, Big Tex, was the day Bill Bragg lost his job. But it was not until months later that Bragg, the voice of Big Tex for 11 years, found out he was fired. On the morning of Oct. 19, 2012, a fire started inside the framework of Big Tex. By the time the 52-foottall statue was engulfed in flames, the media had descended upon the park, passing by then State Fair PR director Sue Gooding and going straight to Bragg.
Gooding saw this as a slight, Bragg said. And after a career's worth of TV appearances on "The Today Show," "The Tonight Show" and "The View" throughout his 11-year tenure as the voice behind the giant, Bragg was used to media attention. Bragg said: "When the fire went out, she told me, 'Pack your stuff. Get out. And don't come back.' I thought she just meant go home because there's nothing left to do." But that wasn't what she meant. Bragg was fired in March the following year. Standing 6 feet 5 inches tall (without his size 14 Rancho Semental cowboy boots, of which he has 10 pairs) and wearing a pearl snap button-down shirt and a cowboy hat with a small Big Tex pin attached, Bill Bragg is Big Tex personified.
Bragg's personality and home are as vivid as his wardrobe. His living room has all the austerity of a museum exhibit. It is a living snapshot of a simpler time. Surrounded by a full-size 1940s general store, a 1940s two-window post office and a '50s-style diner, Bragg leaned back comfortably in one of two hand-carved wooden chairs. With his long legs crossed, his foot shook restlessly, contradicting his otherwise warm and casual demeanor. Regarding his collection, Bragg said in his thick Texas drawl: "I love this era. It reminds me of my childhood, a very happy childhood." Bragg grew up in Vickery, Texas, now Vickery Park, but at the time, it was an independent town.
He said that Vickery was outside the city just enough to feel like the country, and every year, his parents took him to the State Fair. "I had no brothers, no sisters, so it was just us," Bragg said. "We'd carry a big cardboard box full of food. Mother would fry chicken, bake a cake – we'd carry everything. Of course, we were poor and daddy was a tightwad, so we brought all of our food with us. He'd spring for a Coke – but no refills." When he was working at the fair, Bragg said he could see places where he and his family had eaten as a child. "One day we ate over there, and another day we were sitting under that tree and there was a bird up there and the bird did its number on my mama," Bragg said, chuckling heartily.
Bragg has spent the majority of his career in the broadcast industry in one way or another. According to his website: "Whether it's a screwdriver in his shirt pocket or a script in his right hand; Bill is comfortable both in front of and behind the camera or microphone." Only a handful of men have voiced Big Tex since the mascot was first erected in 1952.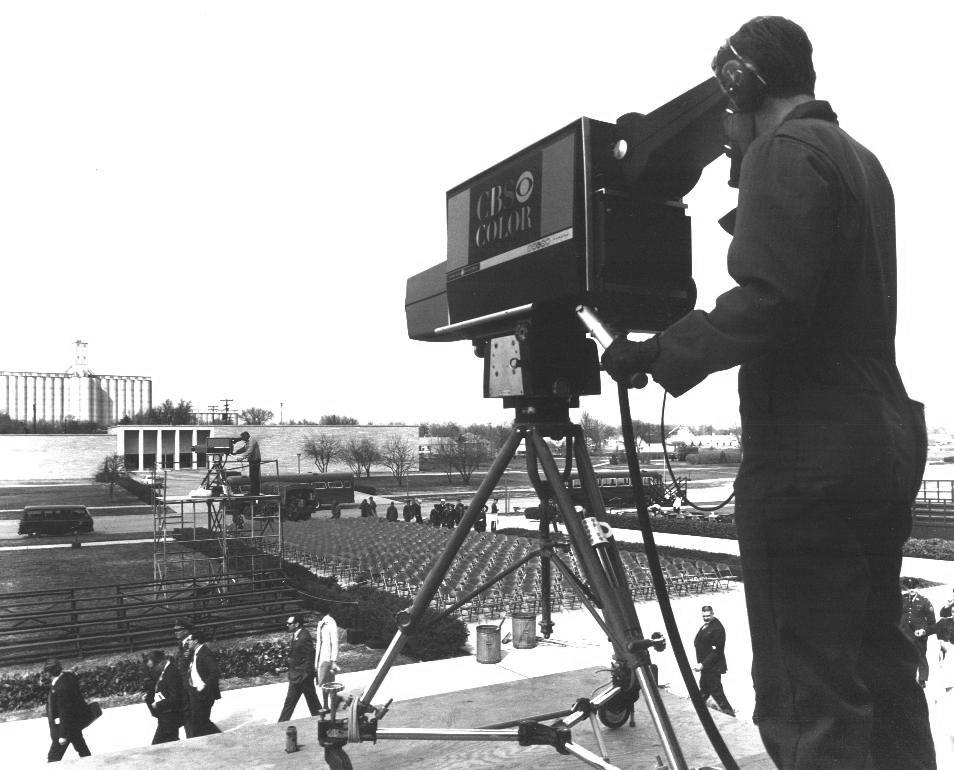 Local disc jockey Al Jones was the first voice and after three years, the reins were handed to radio announcer Jim Lowe, who remained the voice for 39 consecutive years. When Lowe died in 2001, fair representatives held a statewide competition at the Cotton Bowl. Bragg, along with about 500 other people, sent in an audition. "Of course, I was very near the top," he said. It came down to Bragg and Houston–native Sonny Ray Stolz. In the final audition, a Spanish portion was added to the script. "I couldn't speak Spanish. I didn't know anything but naughty words in Spanish," he said. The first two takes, Bragg set the Spanish part aside.
The third time around, he finally did the Spanish. "I'm sure I confused every Mexican within five miles of the Cotton Bowl. Needless to say, I didn't get the job." Stolz got the job but resigned at the end of the fair. "So they call me and say, 'You got the job. Bye,' clink and hung up the phone," Bragg said. "The next year, I showed up. And there were no instructions – just 'read this.'" The details as to why Bragg was fired still remain murky. In a recent Dallas Morning News article, Robert Wilonsky wrote, "Word was it had something to do with how seriously he took the gig; something to do with acting like Bill Bragg was Big Tex during the 11 months out of the year when they don't sell Fletcher's Corny Dogs at Fair Park."
According to the Dallas Business Journal, spokesperson for the fair Karissa Schuler said she could not address specifics regarding Bragg's departure. She confirmed that the "breakup was due to personnel issues, which she could not discuss."
Bragg took a different approach. According to a statement on his Facebook page, the reason the fair did not renew his contract was because he had asked permission to wave a flag at The American Cancer Society's Relay for Life. "And that's what [Gooding] fired me for," Bragg said. Bragg said he received the news in the exact manner he was hired. "[Gooding said,] 'This is the final straw. You're fired,' and slammed down the phone," he said, imitating her.
"That was the end of it." According to a Dallas Morning News article published at the time of Bragg's firing, Gooding declined to discuss the specific reasons behind his departure and said, "The contract between the fair and the talent who provides Big Tex's voice outlines 'guidelines and protocol regarding the use of our trademarks.'" Given that a State Fair official asked him to be Big Tex during non-fair hours, Bragg said he was confused by the consequences of asking if he could wave the flag.
"Why would I think [the request] was somehow all right?" he asked, pulling out a well-worn folded up piece of paper from his back pocket in answer. It was an email sent to Bragg on Sept. 11, 2012, from State Fair of Texas President Mitchell Gleiber that Bragg posted on his Facebook page on Sept. 9, 2014. In the email, Gleiber asked Bragg to make a recording to help his son get a homecoming date as a personal favor and to make it "in the regular Big Tex cadence, if you don't mind." In spite of everything, Bragg said he would go back tomorrow for the same pay. "It's not about me," he said. "It's about the expression on the children's faces and who puts that there, and that was me."