By Ludmila Mitula
Senior Staff Writer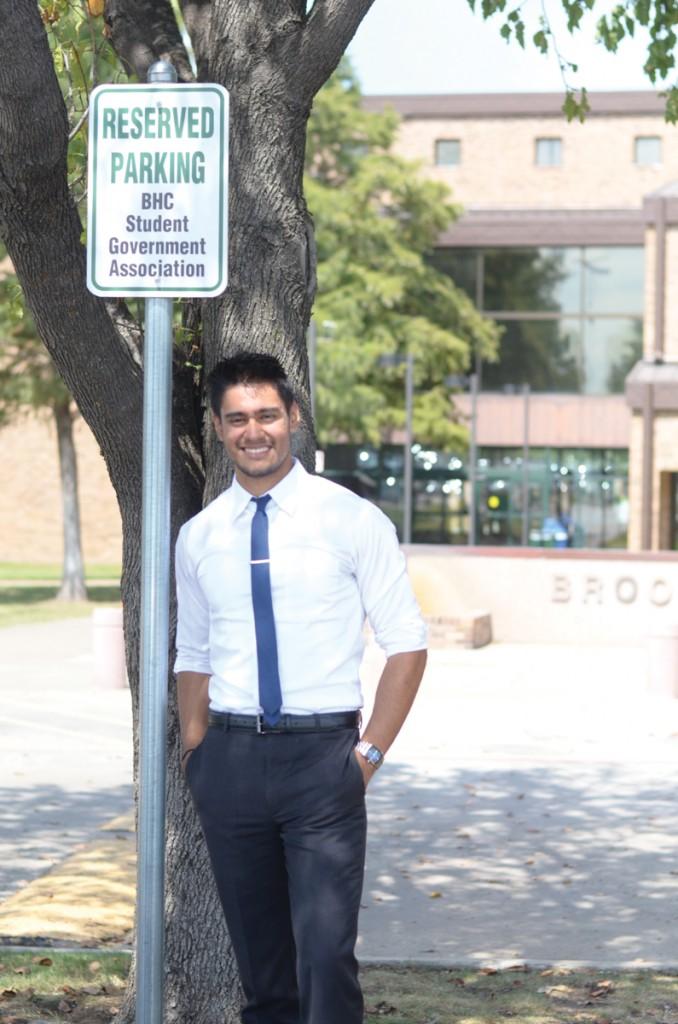 SGA's latest fundraiser gave BHC students the chance to win SGA president Jordan Cisneros' front row parking spot.
Parking at Brookhaven College has been somewhat complicated by construction projects and the occasional accident this semester. But one Brookhaven student will not have to race to class. Jacky Trevizo won a raffle organized by the Brookhaven Student Government Association. Trevizo can now park her car in the front row parking spot that used to be reserved for SGA president Jordan Cisneros. The drawing was held Sept. 17 at the bimonthly SGA general meeting.
The SGA president said he was sad before the drawing because he was losing his coveted parking space two months early. "I no longer have my parking spot," Cisneros said with a smirk before the drawing. "The best idea now, probably, would be to walk to campus." After wishing all the participants of the raffle good luck, he quoted "The Hunger Games": "May the odds be ever in your favor." Cisneros said he was certain the raffle prize was highly sought after. Since school started, finding a free parking spot anywhere near the S Building has been a rare feat for many students, especially during morning classes, the peak traffic hours at Brookhaven thus far.
The idea to raffle off the presidential parking spot was thought up by the SGA as a way to give students the opportunity to avoid parking lot madness and get a spot before the end of the summer. The tickets were sold in August and September to Brookhaven students, staff and faculty for $1 per ticket. Some SGA members believed the tickets should have gone for more. Carolina Wilkins, SGA parliamentarian, voted for $5 per ticket, but the lower-priced tickets were a clear favorite.
SGA members sold tickets all across campus, but the main focus was in the S Building. Luis Gonzales, SGA member and Brookhaven student, was the leading ticket salesperson during the fundraiser. He and his committee sold more than 100 tickets during the campaign. With all of the construction on campus, a parking spot is more than just a place to park a car. In Texas, where a car is arguably a vital tool, a good parking spot is a sanctuary.