SkillsShop gets in shape
By Brigitte Zumaya

Sports & Opinion Editor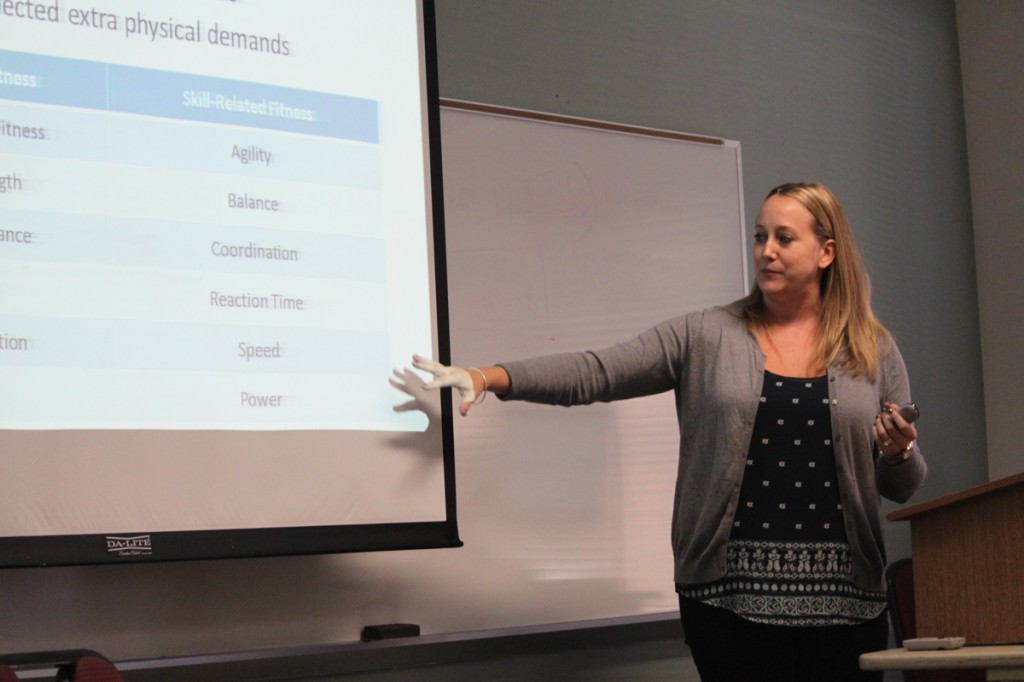 After settling in, attendees looked up at a PowerPoint already on the screen that read "Physical Wellness." It was their first glimpse at the physical side of a series of wellness SkillsShops hosted by the Brookhaven College Counseling Center. The SkillsShop "Physical Wellness" was held at 3:30 p.m. Sept. 24 in S064. There were two physical education guest speakers, Greg Hernandez and Cherilyn Cox. The host was Brookhaven Professional Counselor Dr. Rhonda M. Dalrymple.
Fliers promoted the event early in the semester. Dalrymple said, "The PI Department created this flier for us, and we love it, and they are rock stars." The fliers showed eight dimensions to surviving college life. "This is something new that we are doing this year, so we wanted to add a wellness spin to our SkillsShops," Dalrymple said.
These eight dimensions were placed into six categories, each of which will be covered in future SkillsShops. Topics such as intellectual and spiritual wellness, as well as emotional and, in the case of this SkillsShop, physical wellness will be covered. All the times and dates will be shown on the new SkillsShops fliers. "You can come and still learn something and apply it to whatever is happening in your life," Dalrymple said.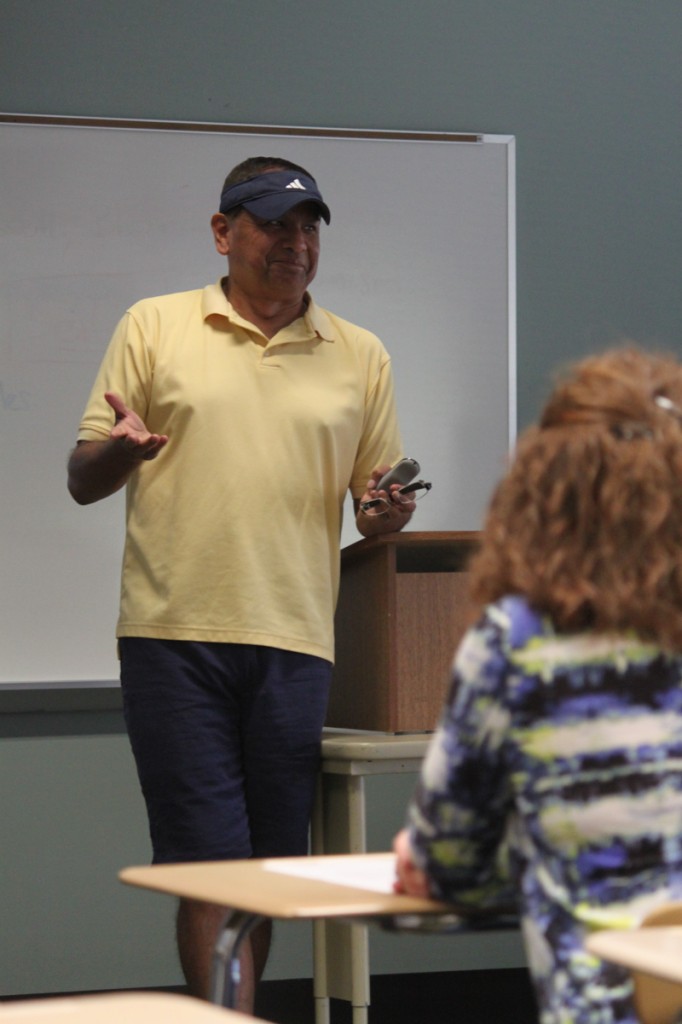 "Nobody fell asleep, and I expected less people, and I didn't expect them to engage as much they did," Brookhaven Physical Education, Kinesiology, Nutrition, Department Chair Cherilyn Cox said.  No faculty or staff members can attend SkillsShops. If a professor was there while their current students are attending, the students may not open up and ask questions or give their input during the SkillsShops, Dalrymple said. Some students came in because their professor offered extra credit.
Cox said, "I think sometimes people don't realize how much physical activity can affect them in other areas in life." Before students sat down, they picked up SkillsShops evaluation forms in order to rate the program and write down what they learned. "My goal is to park my car far from the school," Brookhaven student Veronica Cardoza said.
Cox said college students are very busy, but physical activity can help by decreasing stress levels, improving quality of sleep and increasing energy. The PowerPoint emphasized the myths, information and techniques of physical wellness.
Cox said in an email that during this semester, the weight room is available to any student, faculty or staff member who has a Brookhaven ID card. The weight room in T123B is open Monday – Wednesday 1:30 – 3:30 p.m., Thursdays 12 – 1 p.m. and Fridays 7:30 – 9:30 a.m. and 12 – 1 p.m.