Ceramics course heats up
By Erin Alexis Goldman
Arts & Entertainment Editor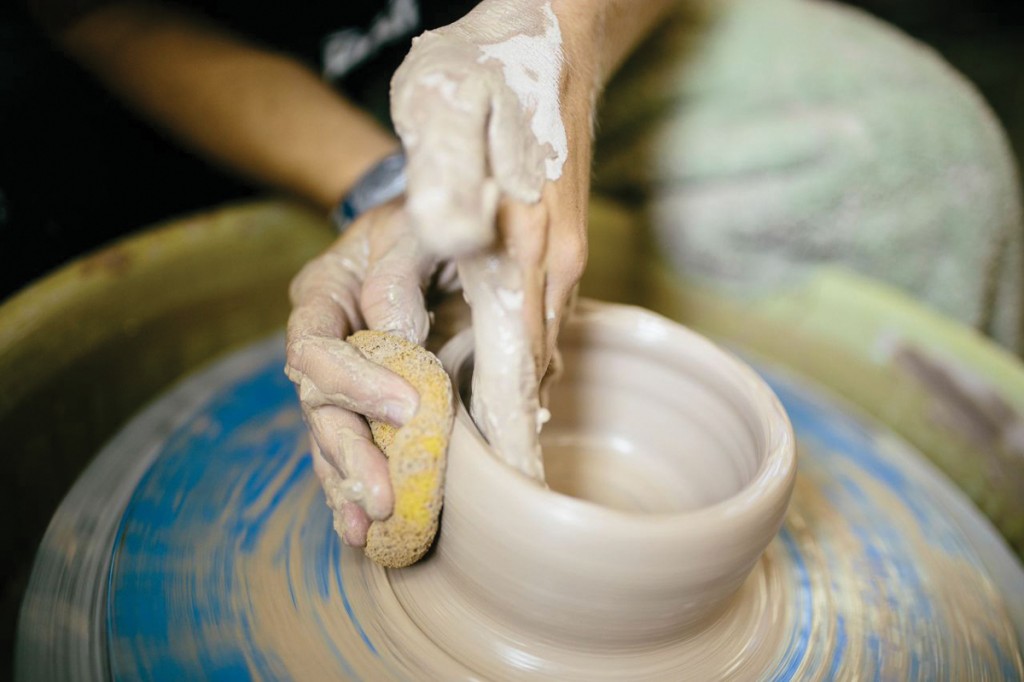 When Brookhaven College first opened, it offered three ceramics classes. Now, more than 35 years later, it offers 11 credit and non-credit courses. The class is so popular that ceramics courses are scheduled Monday through Saturday.  Former Brookhaven professor B.J. Gabriel created the program when the college first opened in 1978.  Lisa Ehrich, chair of Brookhaven's School of the Arts, took over the program in 1982 after a year as an adjunct professor. 
Ehrich attributes the program's popularity to the quality of instruction as well as the effort made toward providing a facility equal to those at four-year institutions. "The other thing that makes it popular is that we have found a good balance between serving the community for our lifelong learners and providing a high quality of education for students seeking an art degree to transfer to a four-year institution," she said.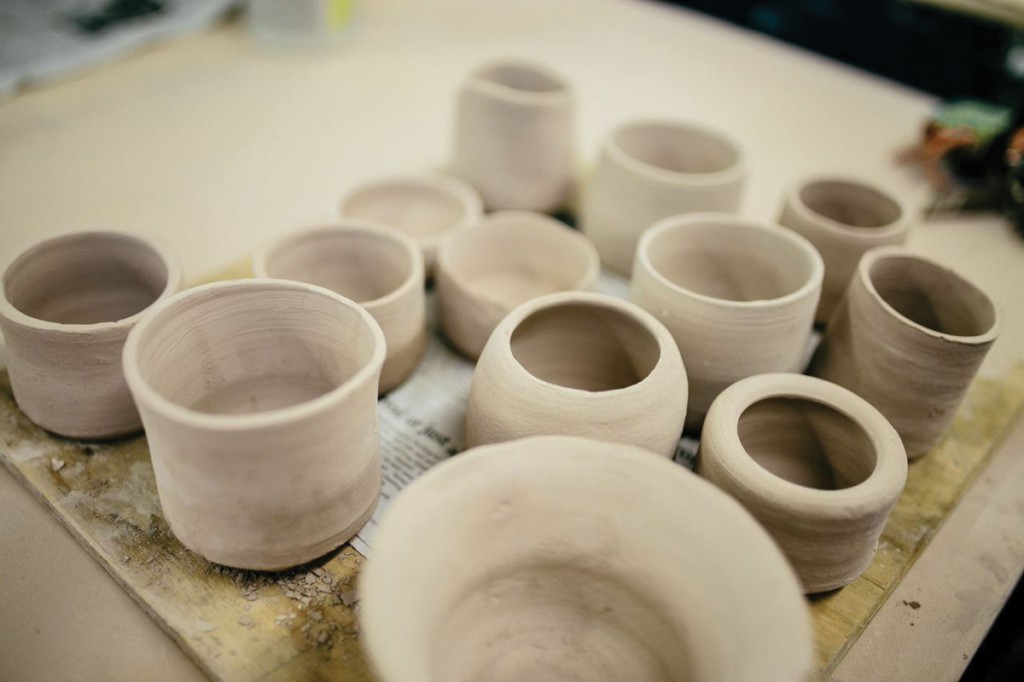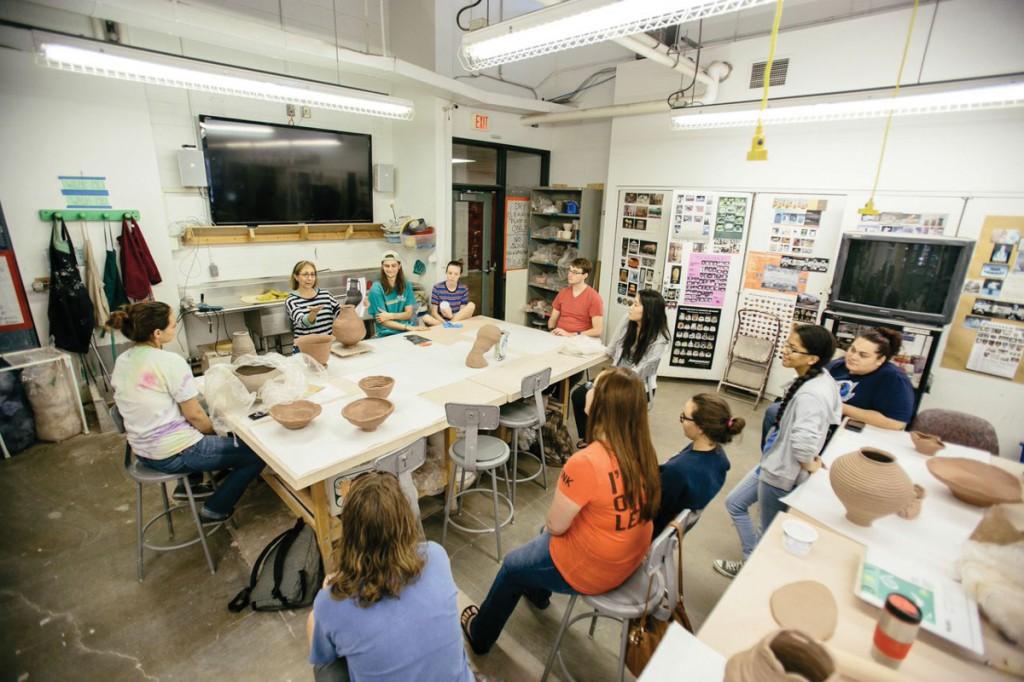 Ceramics is both functional and sculptural in form. However, Ehrich said, contemporary ceramics breaks from any kind of traditional application.
"As a material, clay is very versatile. I don't like to define it as one thing," Ehrich said. "But I can tell you what we don't do: non-original work. There is a tradition in ceramics of slip cast molds [pre-made plaster molds], and although we do make molds and do slip cast work, it all originates from an original piece that the student has made. No matter the technique that you use, it's all original work."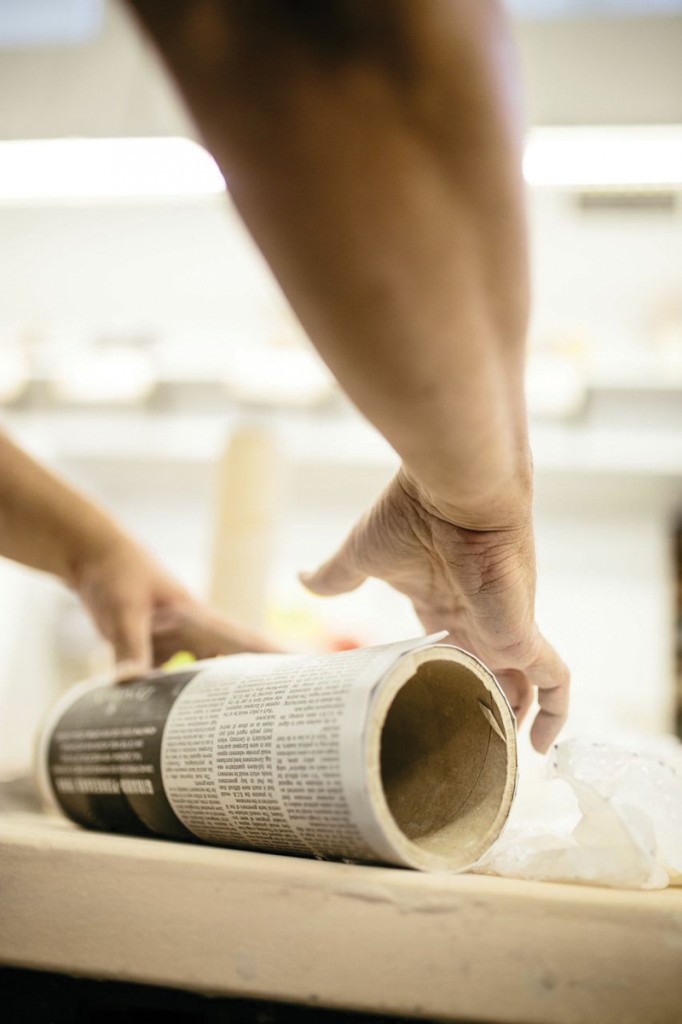 Once students reach advanced levels, they can repeat ceramics courses. "We have students who are beyond four semesters," Ehrich said. "Some students come back and work on their portfolios for graduate school. Sometimes, the life-long learners aren't here for the credit but continue to improve their skills."
Brookhaven student Kay Morgan earned a ceramics degree from The University of North Texas. However, she said she stopped practicing ceramics to raise her children. Morgan said after they grew up and moved out, she got back into ceramics. "It's addictive," she said.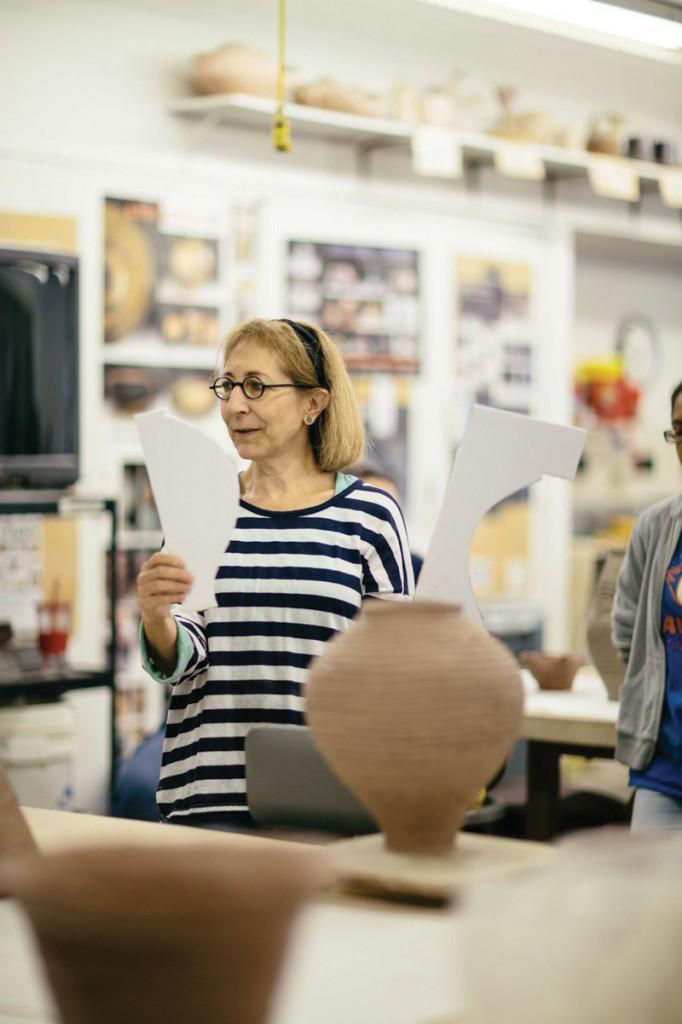 After trying a variety of other fine arts prior to ceramics, Brookhaven art student Kristina DeLuna said, "After the first semester, I knew clay was the perfect medium."
DeLuna said throwing clay on the potter's wheel is the most difficult task for most beginners, but many of the other students took the time to help her.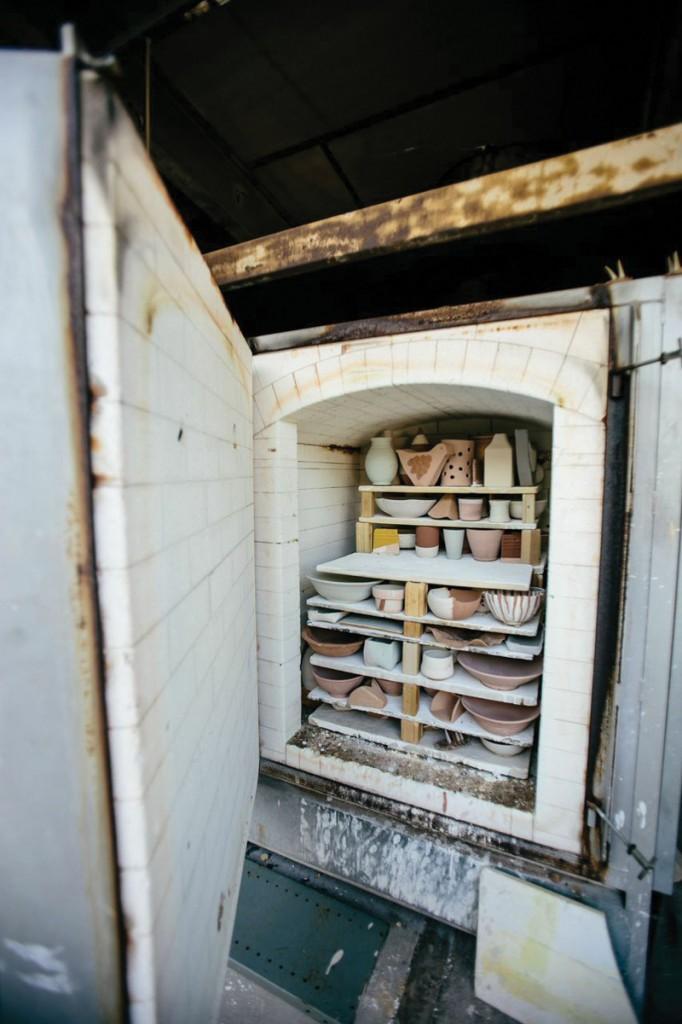 "The course itself is full of lively people who are incredibly encouraging of all the new students," she said. "It's all around a good for the soul kind of class."