Era of denim lasts
By Carmina Tiscareño 
Media & Fashion Editor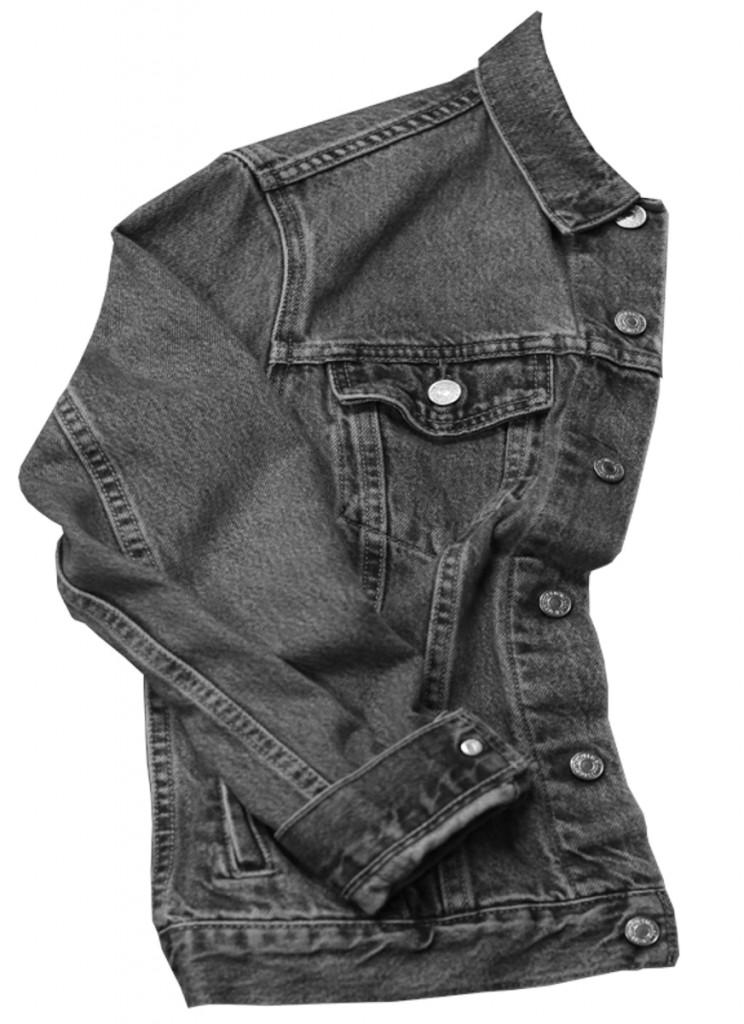 There is a trendy piece, a closet staple worn by college students, professors, celebrities and most of the American population. On your way to class, keep count of how many people wear denim. Light or dark blue hues typically adorn this practical go-to piece that can be dressed up or down.
In 1873, Levi Strauss and Jacob Davis created this classic garment, the denim jean. According to an article written by Anne D'Innococenzio on the Associated Press website, a recent study shows that denim jean sales have gone down due to the popularity of the "athleisure" trend. Jean sales fell 6 percent to $16 billion while athletic wear rose 7 percent to $33.6 billion during last year.
More men and women want to feel comfortable during the day and choose sportier garments, such as sweat pants. There is also an increase in women wearing leggings and yoga pants. Although denim jean sales have dropped, the denim textile continues to endure in these blue times.
Brookhaven College student Mayra Chairez was wearing a tank top, leggings and neon yellow running shoes on campus while she listened to some music outside the library. She said she wears leggings to school because they are comfortable and she does not feel like squeezing into jeans in the morning. Chairez also said when she goes out or runs errands, she tends to wear jeans instead of leggings.
James Curleigh, president of the Levi's brand, told D'Innococenzio: "If casualization is what everyone is looking for, we can push the innovation." The Levi's brand plans to design stretchier jeans with a loose fit, like that of sweat pants with elastic bands at the ankle.
Levi's does not have to necessarily design casual jeans because the boyfriend style jean already provides comfort. It has a loose, relaxed fit and a boxy style that occasionally has rips around the knee area. The mom jean is another style with a similar fit to boyfriend jeans, except the mom jean waistline runs higher, hitting just below or above the belly button.
There are also other comfortable denim options that are not pants. Denim vests, jackets and shirts make up a part of those other options. In an article from lagrange. suntimes.com, Lynn Taylor Schwaab said denim is a hot trend with new ways of being worn. She said denim jackets and shirts give a casual but dressy look. Some of the denim jackets are distressed, dark blue or have a faded blue color. Denim jackets can also be paired with feminine pieces, such as skirts and dresses of any length, or with rolled-up chinos.
Denim skirt styles such as the circle and pencil skirt are trending this fall. In the August print issue of Vogue Mexico, two pictures show how actress Ali Larter and model Poppy Delevingne dress up their denim pencil skirts, giving them a chic, polished look that could pass as dress-code appropriate in an office environment.
Chairez said the denim pencil skirt would be the only denim trend she might try to wear. She said she likes the longer, fitted denim pencil skirts and would probably pair them with a simple top.
Surprisingly, short denim overalls, jumpers and dresses have made a comeback as well. For anyone who is a little shy to try these reborn denim styles, there are other options with a more subtle take on the new denim look. Backpacks, purses and baseball caps are some items that are made out of denim or may have some denim patchwork on them.
Even shoes, slip-on or lace-up, have gotten in on the fun, replacing the commonly canvas upper part of a sneaker with denim. Some heels have opted for denim in place of leather or suede as well. Even if people stop wearing jeans, the denim textile will find a way to make it into one's wardrobe options.