Office of Student Life organizes teams
By Brigitte Zumaya 
Sports & Opinion Editor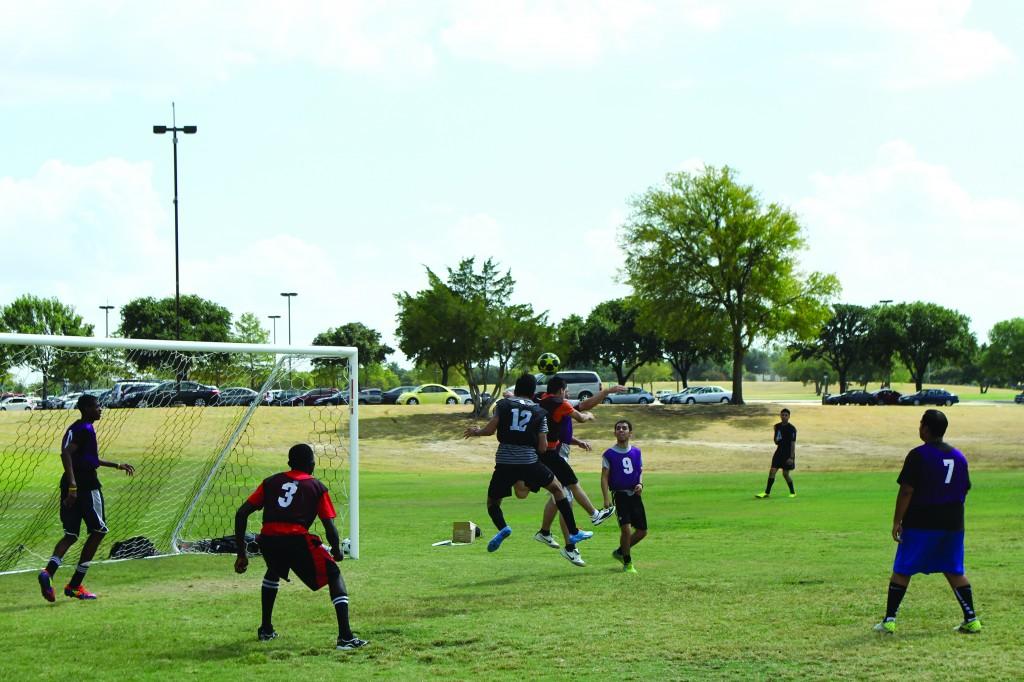 The Office of Student Life has organized a co-ed intramural soccer season again this fall.  Games are held on Fridays in October on the fields in front of H Building.  "We really are trying to continue a successful program, and I think everybody loved it last year," Jonathan Tunwar, Brookhaven program coordinator, said. "We're not trying to change too much, just keeping it going and making it more efficient for us." 
The draft meeting, held Oct. 6, provided a forum for giving out information, Tunwar said. Players were asked to sign waivers agreeing to the rules and were evaluated in order to be divided into groups based on the amount of soccer knowledge they had.
Team captains were then required to pick individual players from all categories.
Each team must have a female player on the field at all times. "It's co-ed because we want to encourage that type of participation," Tunwar said.
"The rules are pretty much the same from last year. They're pretty much general soccer rules," Tunwar said. "It's seven on seven." The teams also follow the mercy rule: "If a team leads with seven goals at any time in the second half, then the game will end," he said. Each game will be an hour long.
In addition to providing equipment such as jerseys and soccer balls, the OSL will provide the winning team with Brookhaven intramural champions T-shirts and a pizza party, Tunwar said.
The last game will be played Friday, Oct. 31, after which the winning team will be announced.
Rebekah Benavides, Brookhaven program coordinator, said the intramural soccer games have been played for the past three years. "It's actually [Director of Student Life] Brian Borski's idea, and we just make it happen," Tunwar said. "He wanted to see an intramural program here because he knows that is something that students love."
A number of Brookhaven students appreciate the effort made by the OSL. "I think it is pretty cool because Brookhaven needs more activities," Brookhaven student Zaid Muhsen said.
"We're just really having a good time and giving students something else to do because, you know, that's what we do in Student Life," Tunwar said.