Ebola demystified
Local television station holds town-hall-style meeting to set the record
straight on Ebola and address public concern.
Part two of a three-part series on the deadly virus.
By Aaron Mason
Senior Staff Writer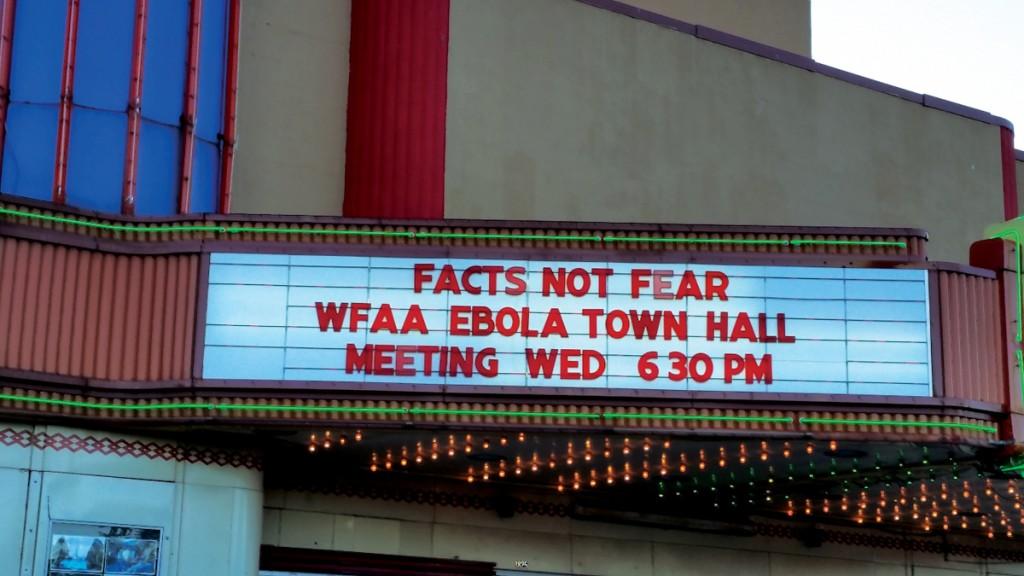 Ebola hysteria has swept across the nation to the point that a teacher from Strong Elementary School in Maine has been placed under quarantine for setting foot in Dallas. The unidentified teacher attended a conference at the Hilton Anatole, which is 9.5 miles away from Texas Presbyterian Hospital, according to the Portland Press Herald.
Three schools in Belton, Texas, have closed their doors for decontamination because two students were on the same flight as a healthcare worker who tended to Thomas Duncan. In Fort Worth, a family member at Lake Pointe Elementary School was aboard the same flight and was placed under a 21-day quarantine.
The American Association of Retired Persons even warned members about Ebola scammers. AARP released this memo on its website: "Scammers prey on fears during the worst of circumstances – and the Ebola crisis is no different. Fraudsters are already using sleazy tactics to turn a quick buck." Two of the potential scams were soliciting cures for the virus and an investment in the pharmaceutical company that developed the cure.
To combat the Ebola hysteria, John McCaa, WFAA-TV Channel 8 news anchor, moderated a town hall meeting, Facts Not Fear, Oct. 15 at the Lakewood Theater in Dallas. Five panelists joined McCaa on the main stage to answer questions pertaining to Ebola. The panelists included President of the Dallas Medical Society Dr. Todd Pollock, members of the Dallas Medical Society Dr. John T. Carlo and Dr. Robert W. Haley, Dr. Cindy Zolnierek of the Texas Nurses Association and Dr. Richard Besser of ABC News. Besser had recently returned from Liberia.
Attendees lined up at the microphones to ask the panelists various questions. For example, "Is it safe to be out in public?" "Am I safe to go the grocery store?" "Are my kids safe at school?" "Is the virus airborne?" Panelists answered confidently to combat fears Texans may have had. Panelists said the global healthcare community was unprepared. "What did we miss?" Haley said. "Because we were caught off guard with this."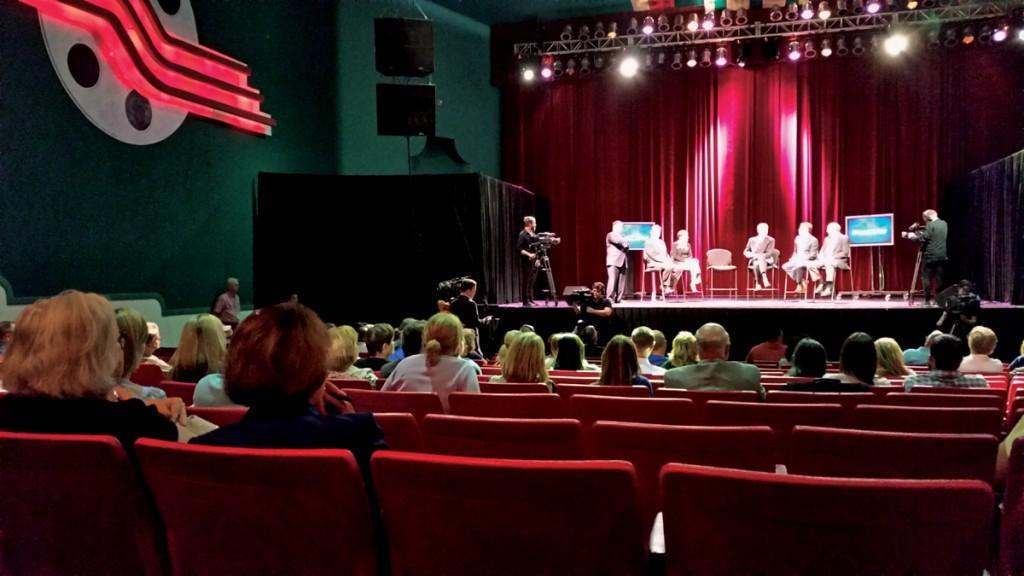 McCaa presented a question that was posted on WFAA-TV's Facebook page. "How long can the virus live outside the host?" Haley said: "In laboratory experiments, it can live on a dry surface for several hours. And in a pool of blood, vomitus or diarrhea, it can live for several days. We believe that this is not very important in the spread of this disease." Haley said the cases in the U.S. are very different from those in West Africa.
Haley said the major difference between the affected healthcare structures of the African nations and the U.S. is that the U.S. has the proper medical procedures and equipment to combat Ebola on a large scale, whereas the affected African countries do not. Haley assured all those in attendance that it is safe to be out in public.
Since this past summer, Ebola has been a major issue in western Africa, and now in the U.S., concerns have been raised regarding America's ability to control an Ebola outbreak.
Two nations in western Africa, Nigeria and Senegal, have declared their countries Ebolafree. A Brookhaven College student from Senegal, who wishes to remain anonymous, said: "I think [health officials] should teach more about Ebola before allowing [medical personnel] to treat Ebola patients."
According to The Guardian, Senegal announced its first Ebola case Aug. 29. An unidentified university student from Guinea entered Senegal without knowing they had Ebola. The student checked into a hospital in Dakar after beginning to exhibit symptoms. Once fully recovered, the student returned to Guinea on Sept. 18.
Under immense pressure from the United Nations and other various groups, Senegal banned sea travel to and from Ebola zones in Africa. In the weeks following, Senegal ramped up Ebola preventions by allowing only healthcare professionals to enter the country for preventative aid, according to the Los Angeles Times.
Ebola has claimed an estimated 4,900 lives in western Africa as of Oct. 29, according to the CDC. There has been one death from Ebola thus far in the U.S. The victim, Thomas Eric Duncan, contracted the virus in his home country, Liberia. Duncan then traveled to the U.S. where he began to display symptoms. Duncan later tested positive for Ebola at Texas Presbyterian Hospital in Dallas.
Two nurses, Nina Pham, 26, and Amber Vinson, 29, both tested positive for the virus after tending to Duncan. Pham and Vinson are the first people to contract the virus on American soil. Both Pham and Vinson are on their way to a successful recovery, according to an article written by Robert Wilonsky for dallasnews.com.
Pham and Vinson are two of 75 healthcare workers who tended to Duncan while he was hospitalized. Over 70 healthcare workers exposed to the virus have been placed on a 21-day quarantine. As of Oct. 22, 48 people who were potentially exposed to Ebola have been declared Ebola-free