Veggie Fair tops State Fair of Texas
By Megan Smith
Copy Editor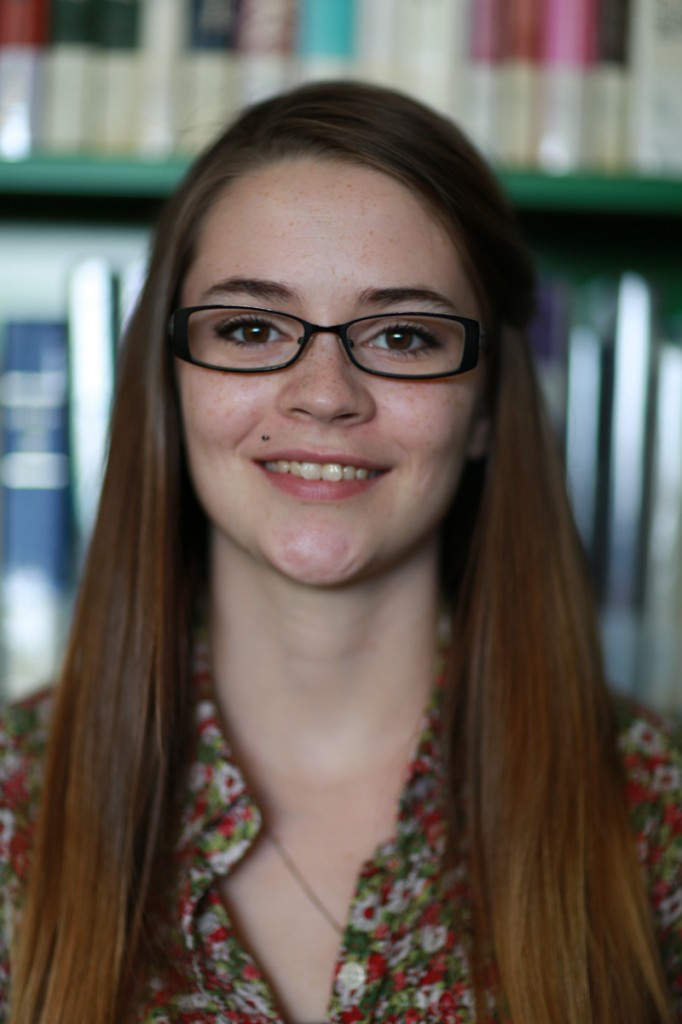 The last weekend of the State Fair of Texas is always chaotic yet wonderful. Suddenly, everyone in the great state of Texas decides they need their corny dog and Ferris wheel fix.
For the last five years, however, there has been a new kid on the block vying for attention during the last Sunday of the fair: the Texas Veggie Fair. From its humble beginnings in a parking lot, this free, volunteer-run vegan fair has grown rapidly, drawing 10,000 attendees on Oct. 19.
I was lucky (or crazy) enough to attend both the state and veggie fairs, on Oct. 18 and 19, respectively.
The city of Dallas never ceases to amaze me, and that weekend was no exception.
There was an obvious difference in priorities between the fairs.
According to bigtex.com, the State Fair is known for having one of the largest auto shows in the southwest. People at the veggie fair could be found talking about the environmental advantages of buying local produce.
Organizers of the State Fair chose to cruelly exploit ostriches and pigs by racing them around a track. In contrast, animal rights organizations, such as The Humane Society of the U.S. and Action for Animals, were at the veggie fair working to end animal mistreatment and exploitation.
The State Fair is fairly predictable. Parking is terrible, the midway is crowded and it's hard to find food that is not fried or drenched in butter.
On the bright side, the State Fair has over 120 years of experience under its belt, and it shows in the nearly seamless organization of fair workers.
If you see an overflowing trash can, chances are it will be emptied in a couple of minutes.
Sadly, the same cannot be said for the veggie fair. There was a shortage of trash cans, and those that were available quickly overflowed. Recycling bins were nowhere to be found.
Signs by trash cans encouraging people to recycle were evidence of the organizers' good intentions, but unfortunately, the execution fell short.
Growing from 7,000 attendees last year to over 10,000 this year is a big leap for a free event. Still, I expected more from an event whose presenting sponsor is Earth Day Texas.
At the State Fair, the corn dog is king. Whether you want yours to be a foot long or baked with jalapenos, you can expect to stand in line for quite a while.
Not to be outdone, the veggie fair offered vegan corn dogs from Tough Cookie Bakery. The wait for a vegan corn dog was 45 minutes at times, but it was well worth the wait.
I was assured that there would be more than one booth next year to meet demands.
It can be challenging to find vegetarian options that are not fried or full of sugar at the State Fair.
With that in mind, I went with It took me nearly five hours, and when I finally found the correct booth, I was a little disappointed.
It was good, but too spicy for my taste. I talked to another fairgoer who said he liked spicy food, and it was too hot for him as well.
It would not be a veggie fair without delicious vegan food. Best Thai Signature of Dallas served out-of-this-world soy salmon pineapple curry and salad rolls. Vegan cheese company Heidi Ho offered samples of its classic and spicy plant-based chia cheeze sauces that would challenge any meat-eater to dislike cheese alternatives.
The icing on the cake, Austin-based Capital City Bakery, served vegan cheesecake, pumpkin whoopie pies, cinnamon rolls and more.
A favorite of mine, Dallas-based Celtic rock band The Killdares, performed at the Dr. Pepper stage at the State Fair.
The psychedelic blues band Foxtrot Uniform, among others, played at the veggie fair. Musical entertainment at both fairs was top notch, but the atmosphere around the veggie fair's music stage was much more relaxed and inviting. I was able to talk with those around me without shouting, something I found more difficult at the State Fair of Texas.
Overall, I have to admit that the State Fair is something all Texans should experience once, if only to see the Dallas skyline from the iconic Texas Star Ferris wheel. Still, when it comes to food, entertainment, crowds and culture, the Texas Veggie Fair wins by a long shot.