By Jessica Ayers

Staff Writer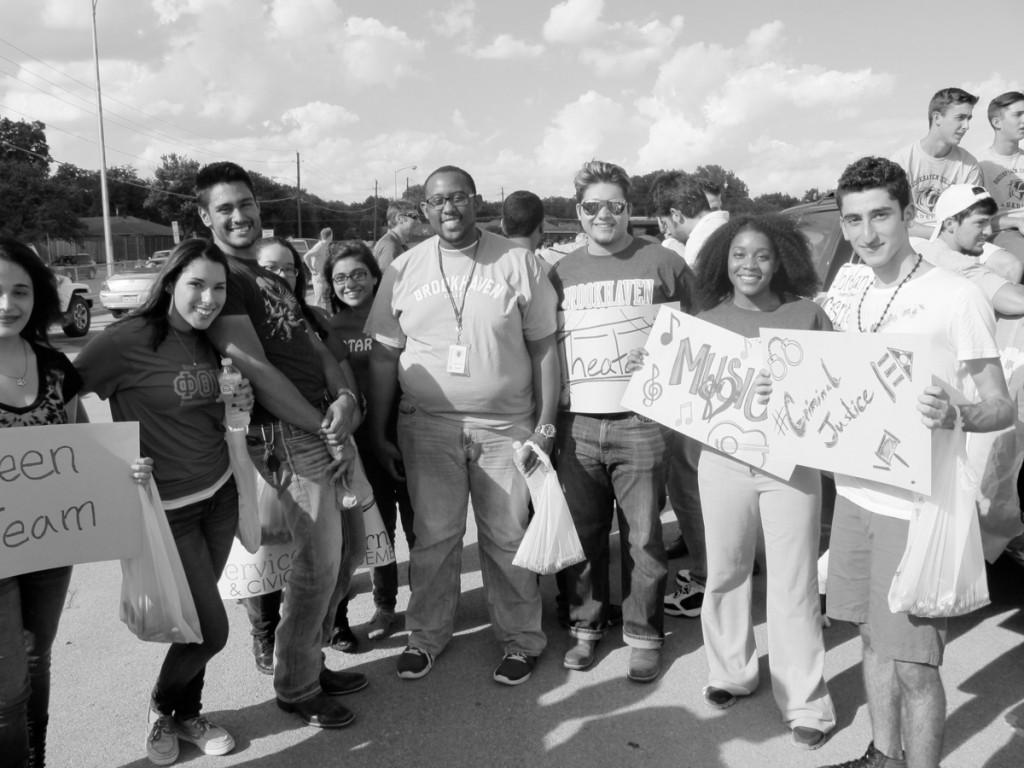 On Thursday, Oct. 9, the Brookhaven College Bears joined the W.T. White Longhorns for their 50th Annual Homecoming Parade. The streets bustled with cheering parents, grandparents, children and pets as they watched a hodgepodge of students. The participants consisted of elementary schools, two middle schools, one high school, a college and numerous clubs and organizations marching through the streets to celebrate W.T. White's 50th anniversary.
Decked out in their school colors of burnt orange and white, hundreds of high school students took part in the occasion. The Bears, wearing green and white, were right in the thick of it. "Our main goal in participating in the parade is to give Brookhaven a voice within the community," Suzette Vaquera- Constantine, Outreach and Recruitment coordinator, said. Last year was Brookhaven's first time participating, and the Bears snagged the trophy for "Best Walking Group."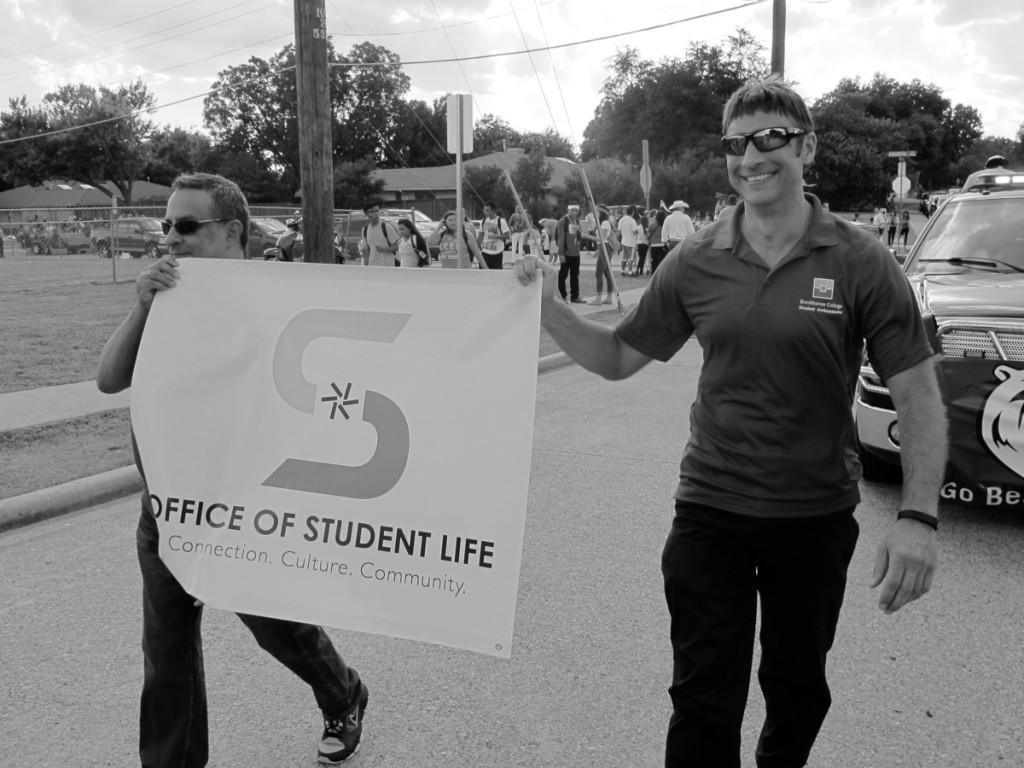 As part of the Outreach Department staff, Vaquera- Constantine is the official recruiter for W.T. White, a feeder school for Brookhaven. "My focus as a recruiter is to be a valuable tool for the students that are interested in higher education at W.T. White," she said. "I want to help them take advantage of as many of the resources that Brookhaven has to offer."
Vaquera-Constantine referred to the dual credit classes offered at the high school. These classes allow students to gain both high school and college credit from one college course. Since Vaquera-Constantine has been the recruiter for the high school, she has been working to increase the variety of classes offered to students. "I was even selected to be principal for a day," she said.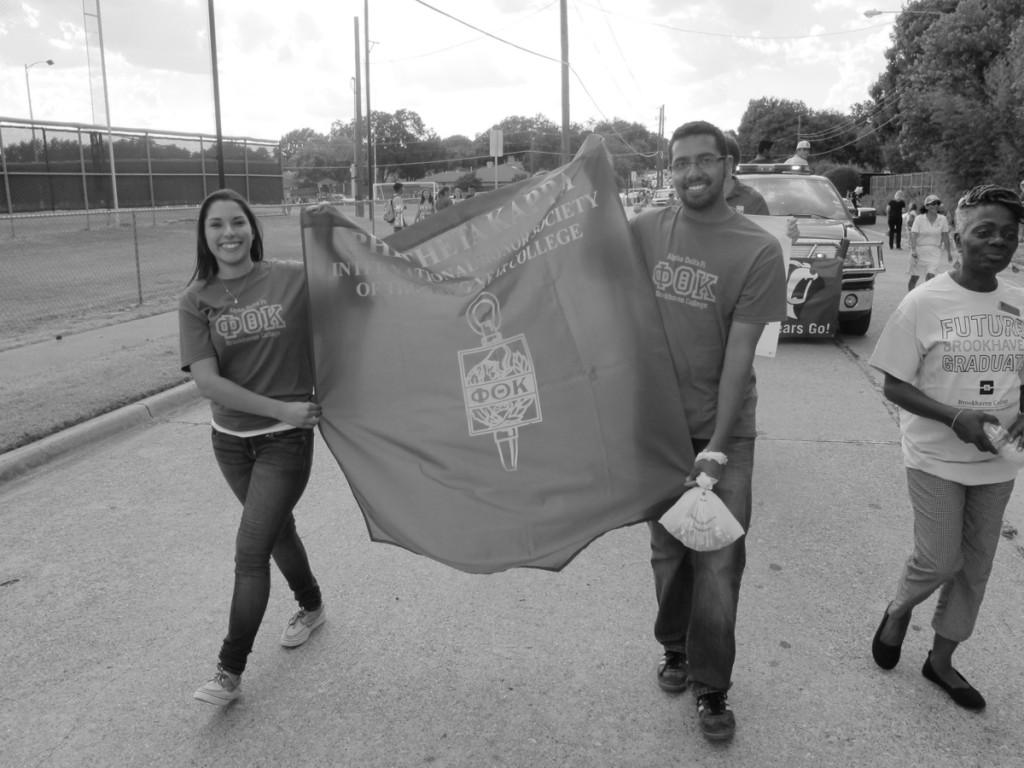 As Bears students and staff marched through the residential streets throwing candy and tossing smiles at the enthusiastic paradegoers, there were nothing but warm cheers of acceptance to be heard. "Outside of community involvement, I also love that [the parade] brings our fellow Bears together," Vaquera- Constantine said. The parade is one of the few chances for Brookhaven's students and staff to come together in a unified effort.
There were a multitude of departments and organizations present to support the outreach opportunity, including the Brookhaven Police Department, Phi Theta Kappa, administrative staff, professors, student volunteers and countless clubs and organizations. A member of Brookhaven's Senior Academy, for students who are 50+, also came to support the effort. "I never knew Brookhaven had so much to be a part of," Catherine Aker said. "This parade is just one of the many reasons why I love my school."
Vaquera-Constantine said she will continue to impress upon the high school students the benefits of the dual credit courses. She will also continue to involve Brookhaven in the parade each year as a means of community involvement and a way for students and staff to come together outside of the classroom. "Building solid relationships is what's most important," she said.