"Snow" class today
By Willie R. Cole
Senior Staff Photographer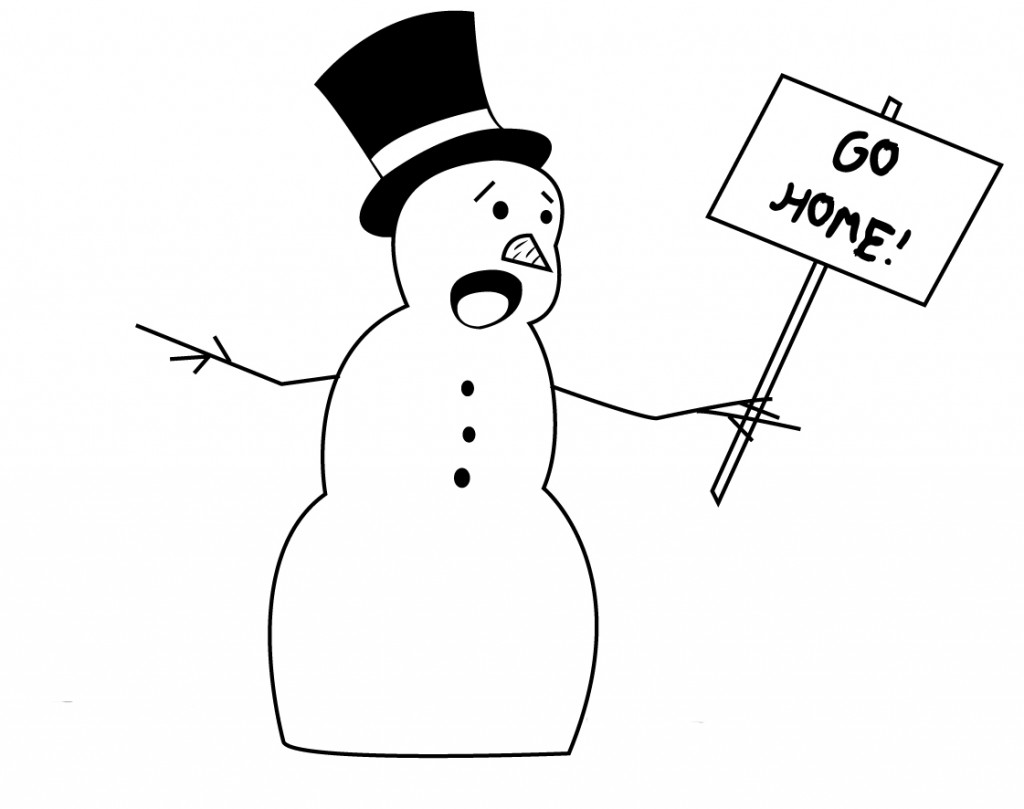 All the broadcast media has to announce is a chance of snow, ice or freezing temperatures before students start asking: "Who decides whether or not to cancel classes? When is it decided? And as a student, what should I do?"
Inclement weather is one of many concerns college students and school districts have in deciding whether to close. The decision to close for inclement weather starts with a conference call involving Brookhaven College President, Dr. Thom Chesney, the presidents of the other six colleges in the Dallas County Community College District, the chief officer of the R. Jan LeCroy Center for Educational Telecommunications, and the vice chancellor of public and governmental relations, Justin Lonon, according to DCCCD's safety program emergency plans.
Chesney said everyone involved in the call normally keeps a close eye on the weather as part of their daily responsibilities. Yet every year, before the first weather event of the fall, a reminder is sent to administrators to prepare for the possibility of a severe weather event.
"One of the things with weather is that we're consistent across the board for ice or snow, typical events that shut us down," Chesney said. "If at Cedar Valley and Mountain View the roads are dry and it's a crisp 33 degrees, but Richland and Brookhaven and North Lake are getting sleet and ice is accumulating and it's 29 [degrees], we don't say, 'Mountain View and Cedar Valley are going to stay open.'"
Ashley Fullerton, student, said she thinks only affected schools should close. "If it's in Carrollton and the roads are blocked and you can't make it, they should shut down the school," she said. "But if it's just in Dallas or Collin or wherever the other schools are, they should shut down that school, but not the entire school district."
The administrators always err on the side of safety, Chesney said. Yet in the event Brookhaven is affected by icy weather and the district opts to remain open, the campus is prepared to maintain student safety.
"We have people on this campus 24/7, from police to facilities," Chesney said. "So I can call someone at 2 a.m. or I can text them at 10 p.m. and say, 'At 2 a.m., what I want from you are parking lots and sidewalks conditioned.'"
Students can check the Brookhaven website for information regarding school closings or delays. The official Brookhaven social media profiles will also be updated in the event of a closing. "The first call I make after the conference call when we've decided to do something – closure, partial closure – is to our chief communications officer, Meridith Danforth," Chesney said. It spurs her to post information on Brookhaven's social media, website and marquee signs.