Rotaract Club promotes Red Ribbon Week at BHC
By Jasmine Torres

Staff Writer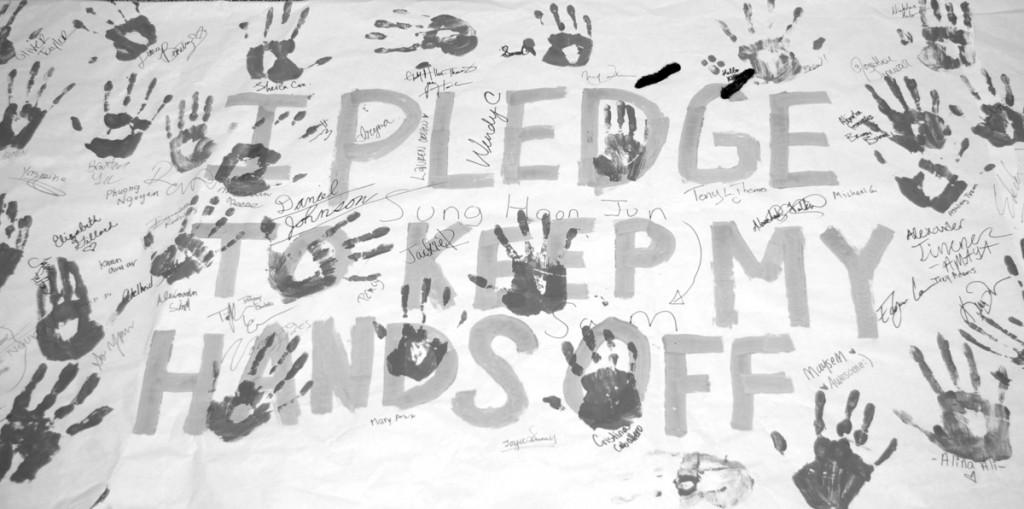 Every year, schools across the nation dedicate a week to drug awareness, prevention and education. From elementary schools to universities, campuses are adorned in red ribbons. Students and adults mobilize to encourage a drug-free community.
According to redribbon.org, Red Ribbon Week formed in response to the death of Drug Enforcement Officer Enrique Camarena. Camarena was abducted and tortured to death, and coalitions across the country began to form in hope of making a difference. Soon after, the red ribbon was adopted as a symbol to fight against drugs in Camarena's honor.
"We want people to know how the different drugs can affect them and how to stop the abuse of them," Alejandra Fernandez, president of the Rotaract Club, said in an email. "Red Ribbon Week is a great campaign to bring students together so we can get rid of drug abuse in our community."
According to abovetheinfluence.com, there are approximately 5,000 underage drinking-related deaths per year. About 1,900 of these deaths are from car accidents. On Oct. 20, Brookhaven students were given the opportunity to experience what it is like to drive while intoxicated in the S Building lobby.
Students gathered around the drunk driving simulator, excitedly awaiting their turn to experience what it was like behind the wheel. Thanks to the Brookhaven College Office of Service-Learning and Civic Engagement, students were able to learn first-hand why it is important not to drink and drive.
On Oct. 23, the Rotaract Club, whose motto is "Service Above Self," hosted a pledge drive to encourage students to live a drug-free lifestyle. The banner, decked out in red, white and blue paint, read: "I pledge to keep my hands off drugs."
As students hustled in and out of the S Building lobby, Brookhaven student Ravin Lee approached the booth. Lee pressed her freshly painted hand against the white canvas, adding to the sea of red handprints by students who had previously pledged. "I was excited to get a little paint on my hands," Lee said. "Red Ribbon Week is a good way to give people awareness about drugs and their effects."
Red Ribbon Week helps through education and awareness. Fernandez said many do not realize the harm drugs can cause. "We want to help people before it's too late by convincing them to be drug free," she said.