Sweater sales show spirit
By Erin Alexis Goldman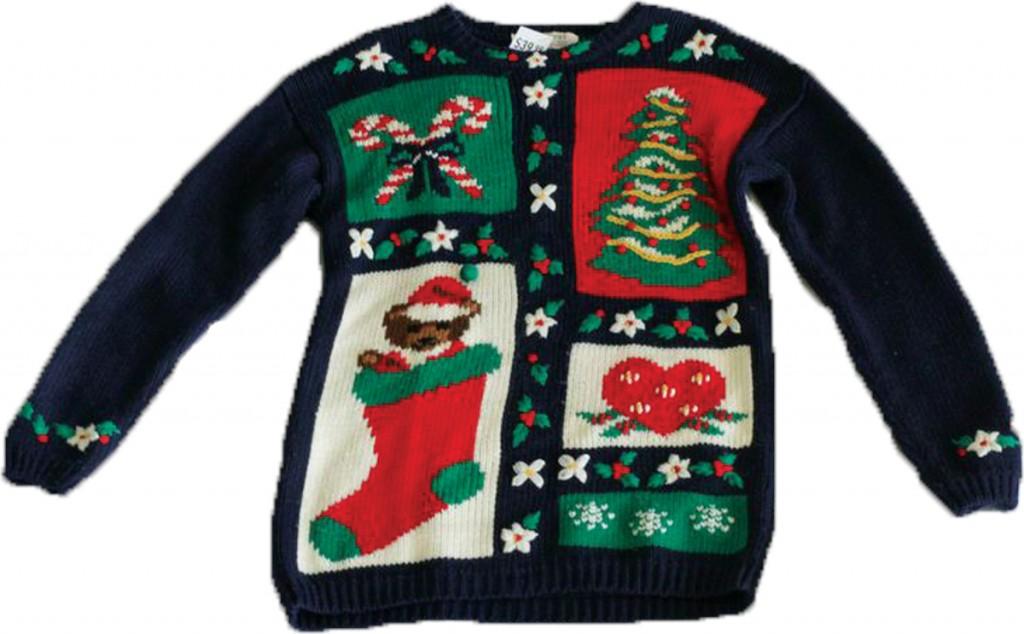 Arts & Entertainment Editor
If you have yet to be invited to an ugly Christmas sweater party, chances are it is only a matter of time. According to the "Ugly Christmas Sweater Party Book: The Definitive Guide to Getting Your Ugly On," there was a noticeable rise in ugly sweater parties around 2001, and the tradition escalated from there.
Jeremy Turner knows ugly. For the second year in a row, the owner of the Ugly Christmas Sweater Store has accumulated nearly 12,000 of the tackiest, holly-jolliest and ugliest Christmas sweaters in Dallas.
Turner said he has been into vintage clothes since his brother first took him thrift store shopping when he was around 13. His passion for vintage apparel persisted, and in 2011, he opened The VintageMobile – a green school bus he bought on Craigslist and converted into a mobile vintage clothing boutique.
"When my wife and I got married, we had our honeymoon in San Francisco, and there was a shop we found there," Turner said. "It really inspired us. It was a really small store, but it was really well curated."
The Ugly Christmas Sweater store, located in East Dallas at the Mockingbird Commons strip mall, has made national news. It provides tacky garb for men, women and children. And the clientele is as diverse and colorful as the collection itself. Salesperson Christina Hanks said she loves working there.
"People are just happy when they come in here," she said. "Generally, the people shopping for ugly Christmas sweaters are spunky. I can be myself here."
Turner said he first had the idea to do a storefront pop-up shop after the first Christmas season the VintageMobile was open. "I was buying some clothes from a friend, and I was at his house, and he had probably 1,000 sweaters in his living room," he said. "There was a huge pile of Christmas sweaters, and I said, 'Man, that's a lot of Christmas sweaters,' and he said that Christmas sweaters were huge and I had to sell them." Turner bought some, and they flew off the racks. However, it was not until last year that the storefront came to fruition. Hanks and Turner said the clientele is extremely diverse. "Last year, I was really amazed by how wide a range of shop-pers we got," Turner said. "We have little kids interested in get-ting sweaters, elderly interested and everyone in between. The response was huge last year. There's no better way to put it." Turner said to the Dallas Morning News he expects sales to surpass that of 2014. He also said the store is on track to nearly sell out of sweaters this season, according to ABC news. Turner is not the only one cashing in on the garish trend. Large retailers such as Wal Mart, Target and Forever 21 are selling their versions as well. According to Businessweek, owner of Forever Collectibles Michael Lewis approached the National Football League to license team logos for the nov-elty and it agreed, along with all the other sports leagues and college teams he approached. "After putting out the $59.99 tops in July, Lewis says, Forever Collectibles is on track to sell out of 300,000 sweaters by the end of the holiday season and bring in sales of $10 million," according to Businessweek. At the Ugly Christmas Sweater Store, the kitschier the sweater, the higher the price. Children's sweaters range from $14.99- $19.99, and adult sweaters range from $19.99-$44.99. Customers who take a photo wearing their sweaters in front of one of the store's three spir-ited backdrops, post it on social media and mention the store earn a 5 percent discount off their total purchase.