Auto program drives success
By Kate Rhoads
Staff Writer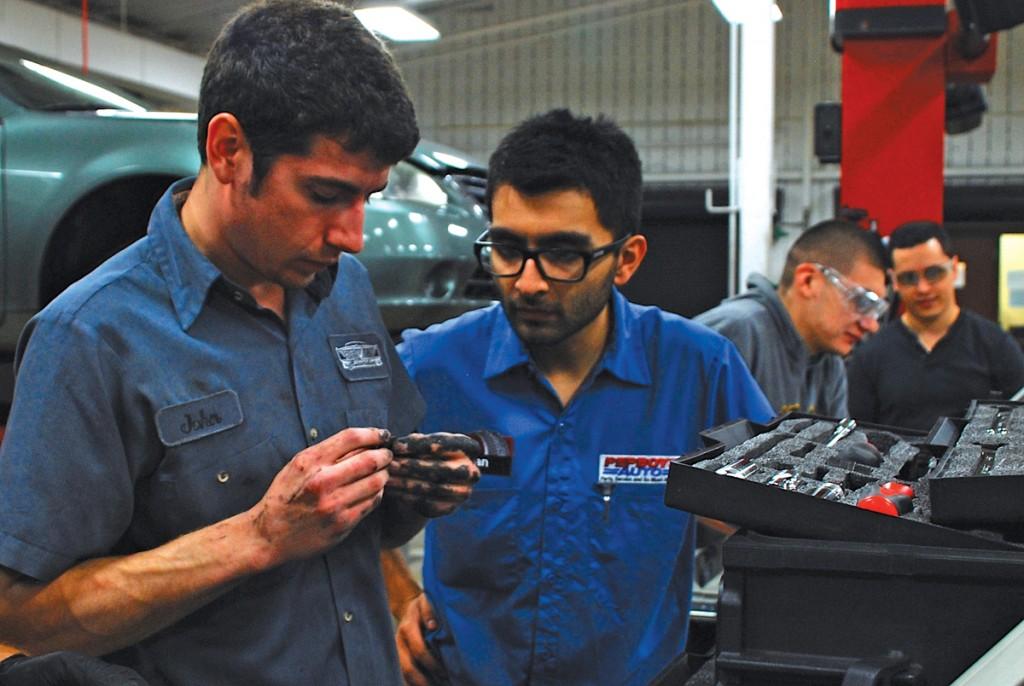 Air wrenches buzzed and vehicle lifts groaned as students began another day in Brookhaven College's automotive shop. Brookhaven's Automotive Technology Program consists of several training paths from which students can choose. Joseph Abraham, who enrolled in Brookhaven's automotive program last summer, said he is already learning a lot and likes the instructors.
The General Motors Corporation's Automotive Service Education Program (ASEP) has been at the college since 1978, David McNabb, senior comprehensive automotive professor, said. In addition to ASEP, there is also a Ford Automotive Student Service Educational Training program (ASSET) and a Nissan Tier II Training program. Companies such as Firestone and National Tire & Battery donate money and equipment to the Comprehensive Automotive Technology (CAT) program, McNabb said. In turn, he said, these companies rely on Brookhaven to train future employees. "We value our corporate partnerships," McNabb said.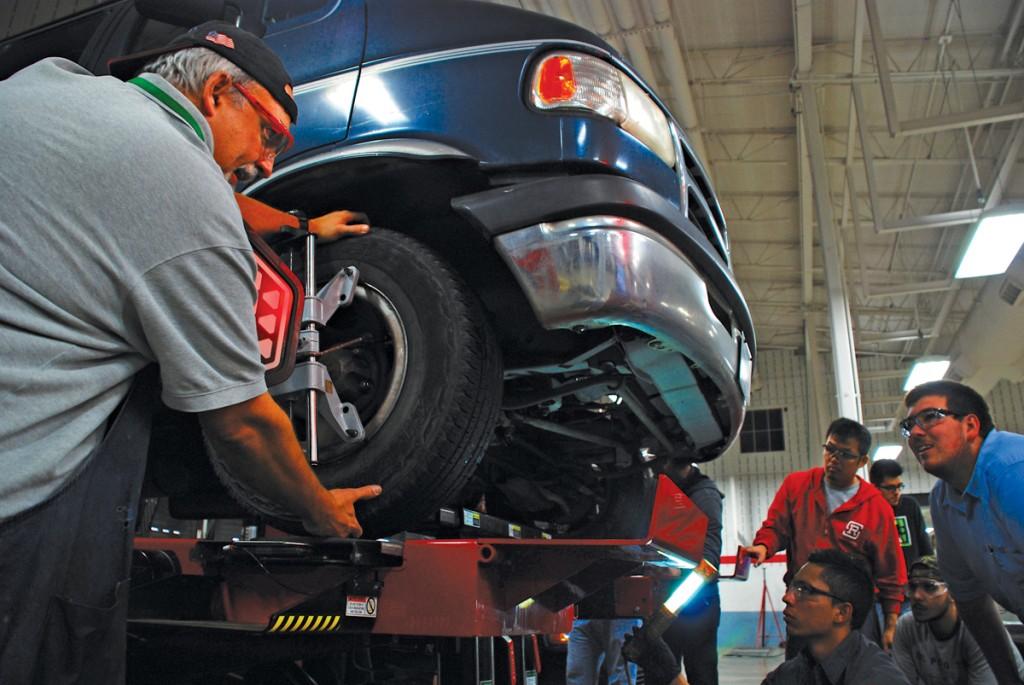 The benefit that sets the automotive program apart from those at other schools, McNabb said, is that students are required to complete cooperative work experience to graduate with a degree. McNabb said while students in the manufacturer-sponsored programs complete this work experience at the dealerships, there are a variety of options for those in the CAT program.
McNabb said there are students working at Toyota, Mercedes and Honda dealerships, in addition to Firestone and National Tire & Battery. Stephanie Johnson, a student in the program who also works at Audi Plano, said the instructors are thorough. She said the skills she practices in Brookhaven's program allow her to breeze through the situations she encounters at work, where getting the job done quickly is encouraged.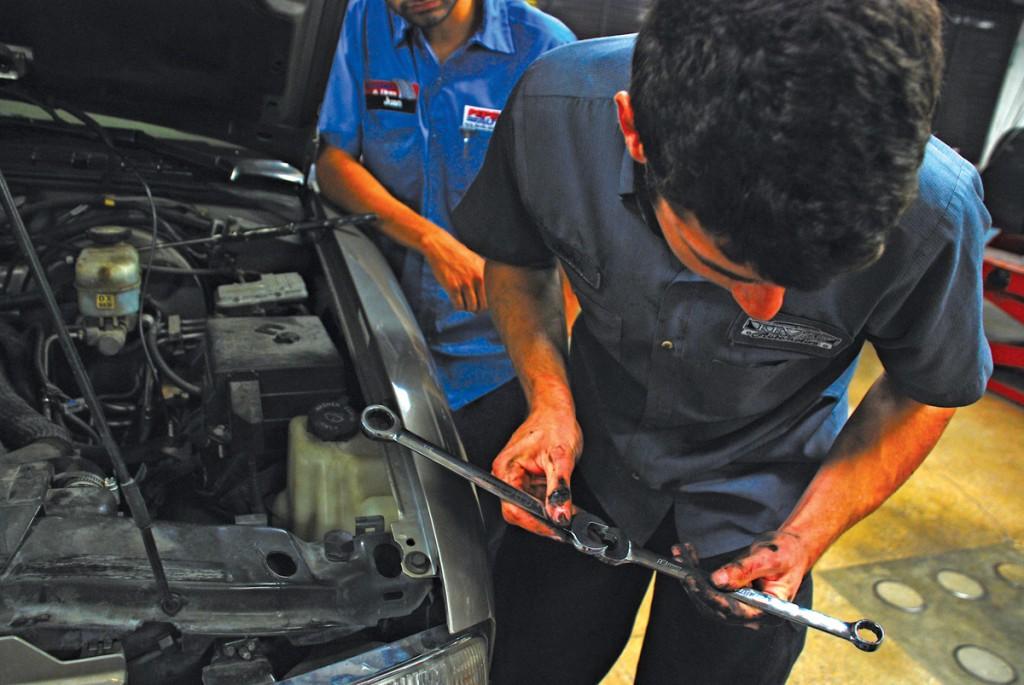 Conversely, Johnson said supplementing her work experience with classes gives her the opportunity to take the time in class to understand the intricacies of solving a mechanical problem. "You can dive into the details," she said. McNabb said Firestone employers have told him they average a 60 to 65 percent retention rate on Brookhaven students after five years. However, he said employee policies are a major factor for employee retention.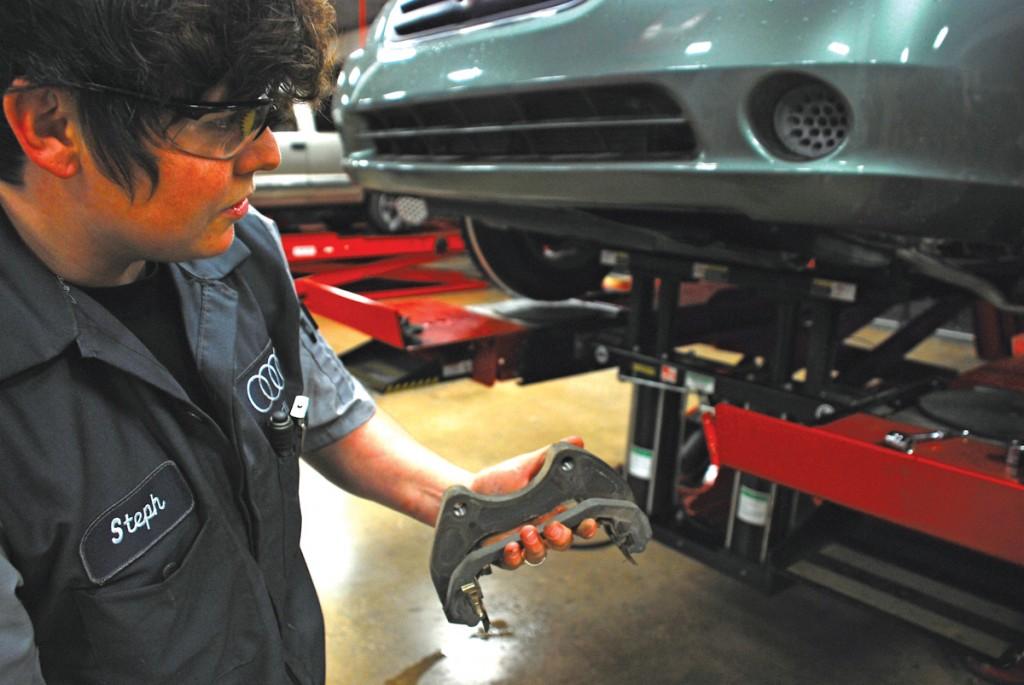 "Retention of our students is higher than other schools and with other people who have never been to a school," McNabb said. He also said there is the opportunity to obtain Automotive Service Excellence certifications. According to its website, ASE is a non-profit organization that certifies service professionals for various specialty competencies, such as truck equipment or collision repair.
Ernesto Rossitto, a student in the program, said McNabb encourages students to bring in their own cars if they can apply the class material to a particular issue. McNabb said he constantly emphasizes the importance of combining school training with work experience. He said learning skills in the shop and subsequently practicing them in the field completes the learning process.
"Within one semester, I'll see a night-and-day difference in the students that are working and the students who aren't," McNabb said.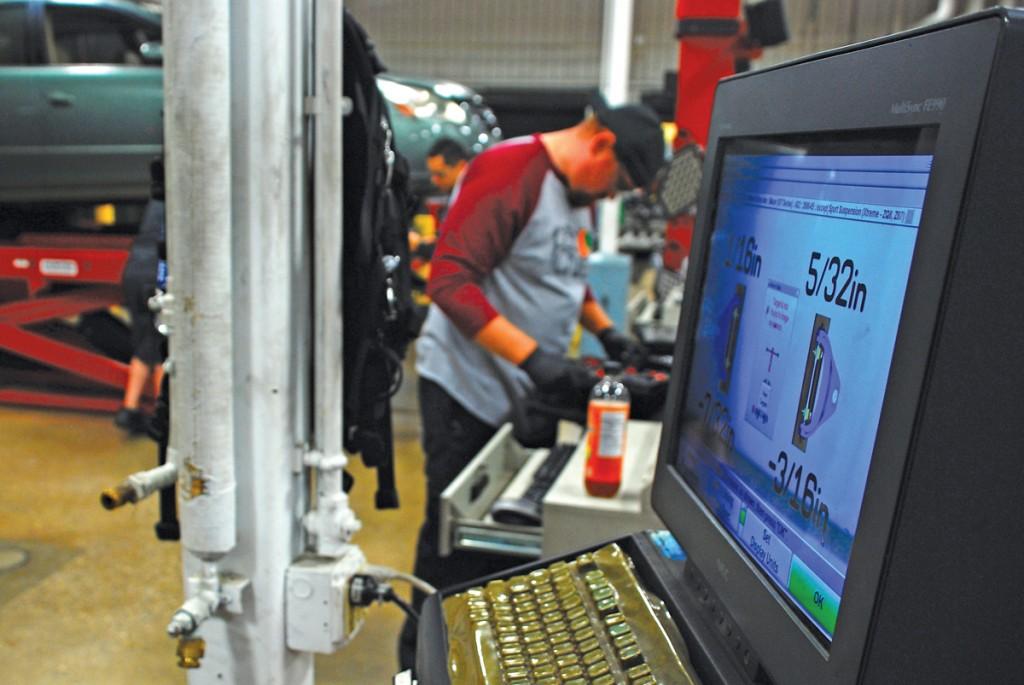 Jose Acosta, another student in the program, said he brought in his car, as well as a friend's. "My friend didn't have AC for six years, and we fixed it," he said. McNabb said he graduated from the automotive program in 1984. In those days, he said, the merging of computer technology and the automotive industry was in its infancy.
Today, the introduction of electric and hybrid cars is the new wave, McNabb said, and the timing of students now enrolling in the program is coinciding with major technological advances. "We're just on the cusp of that," he said. McNabb said the automotive industry is a unique business in which there are multiple career paths. Those who are willing to work hard and set their minds to it, he said, can make a good living.
This can backfire, McNabb said, as he has seen students become so successful at work they stop going to school. "They can be a victim of their own success," he said. "In my career, I know education has opened doors for me," McNabb said, "significant ones."