Bears endure loss despite great efforts
By Willie R. Cole
Senior Staff Photographer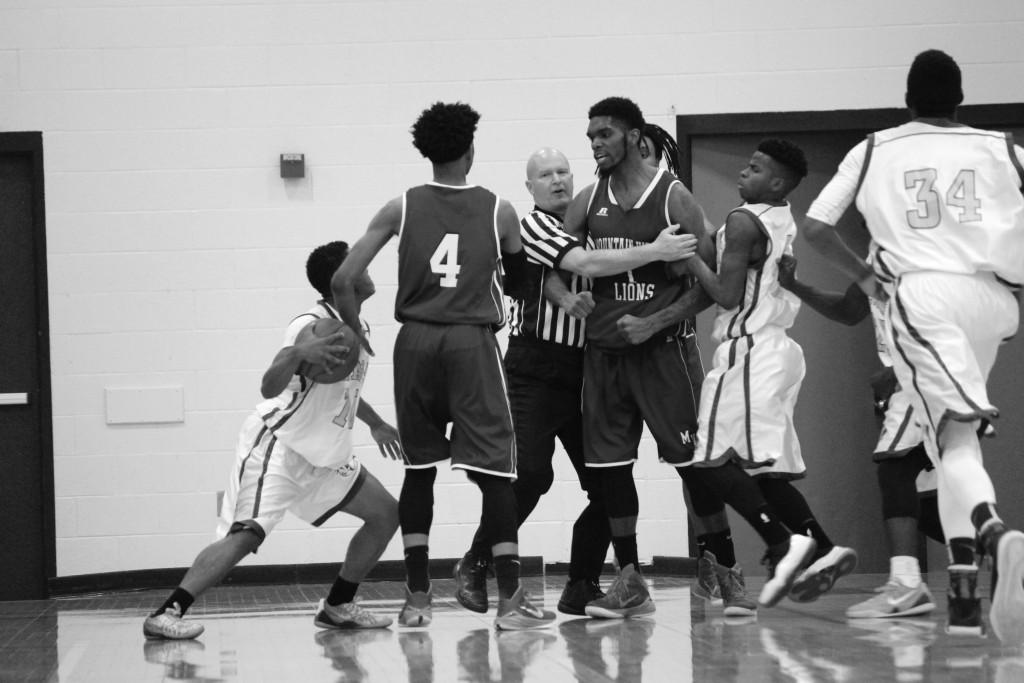 The Brookhaven College Bears basketball team let one slip through their paws as the Eastfield College Harvesters wiggled their way back from what seemed to be a basketball clinic. The game kicked off at 2 p.m. Jan. 24 on the Bears' home turf.
The first half started off a little slow, with Eastfield taking the early lead. The Bears, however, kept the game in reach, staying within 4 points. As the Bears sparked up their game with defense, passing, covering the boards and taking their shooting game to another level, the momentum changed.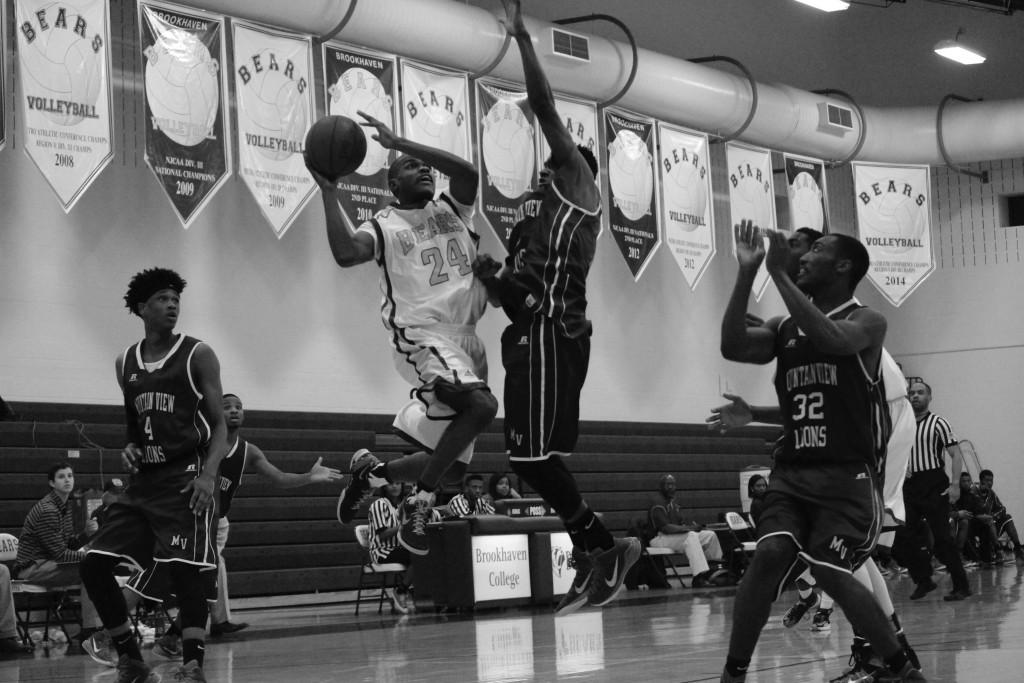 With flying Bears at every turn, Brookhaven ballers were shooting and rebounding over Eastfield as if they were standing still. With two seconds left on the clock, a shot was taken just over the half court line to end the half on a high note, with a score of Bears 46 to the Havesters' 43.
As the second half took shape, Eastfield came out of the locker room with their eyes set on the win, taking advantage of every opportunity to get back in the game and leading by as much as five points during the game.
In a surge, the Bears came back to within one point, but not even foul trouble and one player fouling out kept Eastfield from losing the lead in the second half.
With 13.1 seconds left on the clock and an Eastfield lead of 88 to 84, Brookhaven Bears coach Hurst called a timeout to regroup his team to no avail. Eastfield managed, to hold on to beat our Brookhaven Bears 84 to 88.