By Joie' Thornton
Senior Staff Writer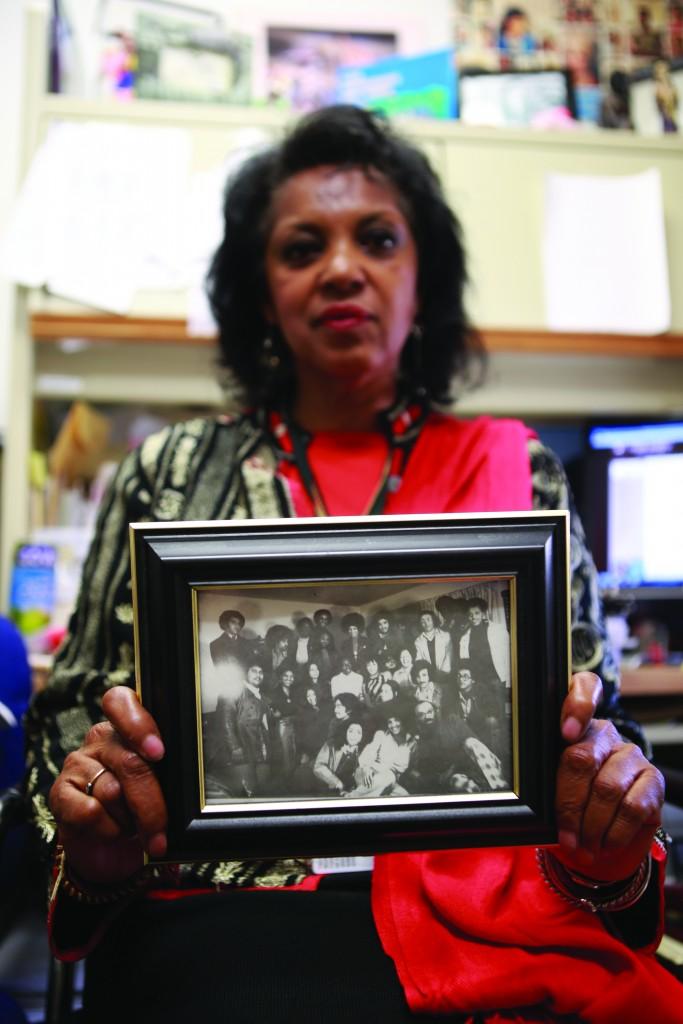 Memphis, Tennessee, police and paramedics rushed to Room 306 of the Lorraine Hotel. A crowd had already gathered around the hotel shortly after 6 p.m., minutes after the fatal shooting of Dr. Martin Luther King Jr. in 1968. Word of his death spread with police sirens.
A child at the time, Dr. Jamileh Stroman, Brookhaven College professor of indigenous languages and English for Speakers of Other Languages, did not learn of King's death until she was headed to school.
She was living in Washington, D.C., at the time. Stroman said her daily trip to school took her from the black neighborhood all the way to the best school in town. That school was predominantly white. She did not know what was going on, and when she got to school, all of the teachers were crying.
"The whole city went up in smoke; I mean it was a riot," Stroman said. "I could not get back to my black neighborhood." She stayed with a white classmate and overheard her classmate's family say: "What do they want, what do they want? Why are they tearing things up?"
Stroman was born in South Carolina. Her parents were both educated and received what she called an "old-school, black, Southern school education." Both of Stroman's parents pushed her to excel academically.
Stroman's mother had a master's degree in library science and was a public school librarian at a junior high school. Her father was affectionately called "Colonel Dr. Daddy" due to his military rank and doctorate in psychology.
Stroman has earned bachelor's degrees in history, German and Spanish. She has a master's degree in linguistics and a doctorate in community college leadership. She said that her parents played a large part in her academic path.
"There were four of us, and none of us wanted a Ph.D.," Stroman said of her and her siblings' feelings toward higher education. When her parents began to show signs of age, Stroman and her siblings decided one of them would have to earn a Ph.D., and the duty fell to Stroman.
Civil rights leaders such as King and Malcolm X inspired Stroman, she said.She gradually became more involved in the movement, eventually acting as political activist Angela Davis' bodyguard on at least two occasions. Davis employed a male bodyguard when Stroman first met her. However, when Davis traveled, her bodyguard could not go into the restroom with her.
Stroman carried a pistol in her purse when she introduced Davis before speeches.
"When we were traveling in the cars, there was a submachine gun at my feet," Stroman said. "We were not playing. We were not going to have anybody take her out when she was with us."
Davis was not the only civil rights leader Stroman encountered.
As president of the Young Women's Christian Association's board of directors in a Western town, Stroman helped decide to bring Rosa Parks to their city. "The first thing I learned that hurt my heart is that she had never been picked up in a limousine before," Stroman said.
When they took Parks to the hotel, she asked Stroman to stay in the hotel with her. And she did, for three days and three nights.
Stroman said the late-night talks between Parks, herself and another young woman who traveled with Parks were interesting. They questioned themselves about having the courage to fight racism, asking, "Are we going to be the kind of people who will stand up and be able to take what you get when you stand up?"
When Parks would tell her story, Stroman said the civil rights leader would relive that day again. Stroman admired Parks for her willingness to share her story and lauds Parks as one of her greatest inspirations.
Stroman also worked for Stokely Carmichael and his group called the All-African People's Revolutionary Party. The party contacted Stroman in Oregon, and although she did some organizing for them, she never joined the group. "I never joined the party because in that party, you had to be with a black person. I had a white boyfriend and I wasn't letting him go," Stroman said with a laugh.
Stroman has been employed at Brookhaven for more than 20 years and was called to the school because of her master's in linguistics. Currently, Stroman teaches ESOL classes. "Dr. Stroman cares about each one of her students, and her main goal is for her students to achieve success in their education and future career," Sherri Van Court, ESOL professor, said. "She creates an environment of trust and comfort in her classes, so the students feel empowered and in charge of their own learning."
Although Stroman has five degrees, she is currently pursuing an associate's in music. Carlo Pezzimenti, a Brookhaven music professor, is one of Stroman's teachers. "She learns things very quickly," he said. "The main thing about her is that she has so much passion."
Drawing from her wealth of experiences, Stroman said her advice to students is to "choose your issue, and choose the way you fight.