Guns fire debate : Pro
By Kate Rhoads
Managing Editor
Concealed weapons on campus bring up questions of student rights, safety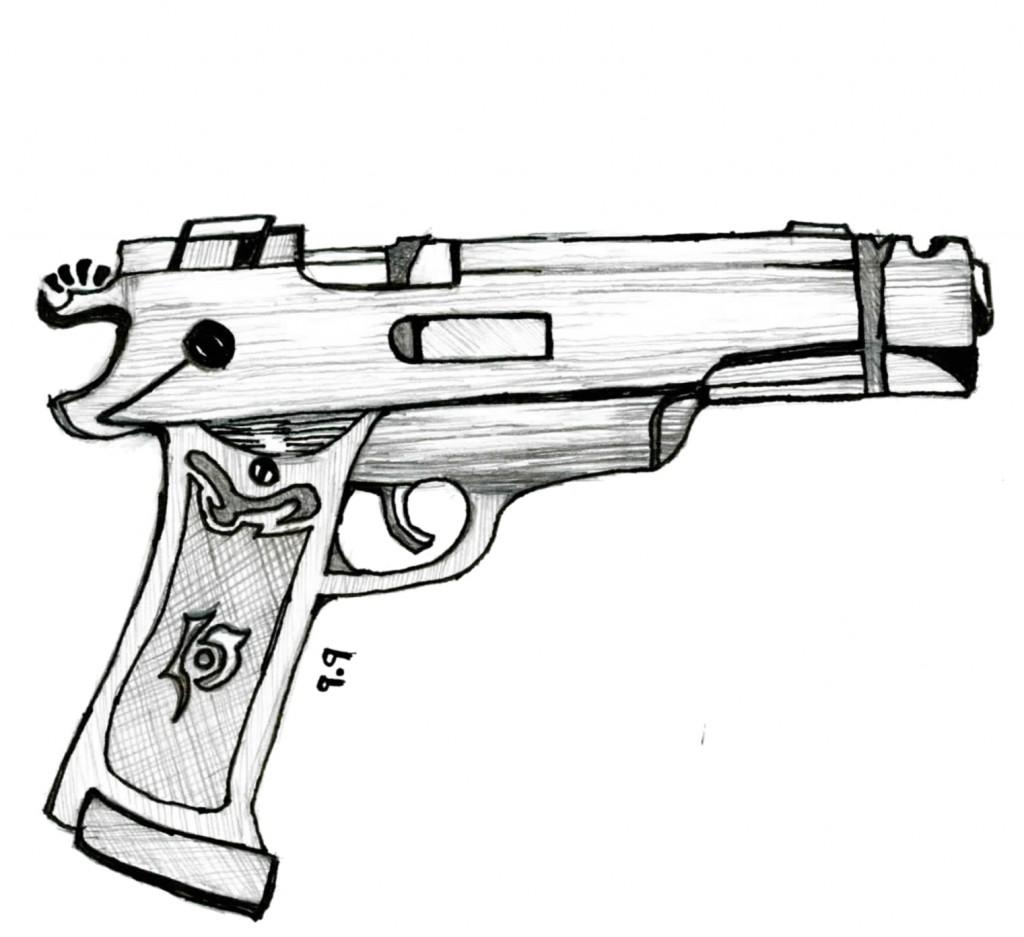 Although the horrifying Virginia Tech massacre is nearly eight years behind us, the impact of the loss of life has reverberated through every college campus shooting that has occurred since. According to an article by Reeve Hamilton for the Texas Tribune, Lt. Gov. Dan Patrick referred a bill to committee that would allow concealed handgun license holders to carry weapons on university campuses.

Actions like this are met by overwhelming opposition. A 2013 Ball State University study found that 95 percent of university presidents opposed allowing concealed handguns on campus. University of Texas Chancellor and former admiral William McRaven said that "concealed handguns on campus would contribute to a less-safe environment, not a safer one," according to an article by The Associated Press on kxan. com.
However, considering reasons concealed carry should be allowed on campus is just as important as considering the reasons it shouldn't. At the heart of the argument in favor of allowing concealed carry on college campuses is the view that people who will break the law by committing gun-related crimes will have no qualms about breaking a law banning concealed carry on college campuses.
One could argue that simply the presence of a gun might increase the probability that the owner will commit a crime. According to the Texas Department of Public Safety's most recent report, there were 584,850 active concealed handgun license holders in 2012. Of these, 120 were convicted of a gun-related offense, a mere 0.19 percent of all gun-related convictions.
If someone is going to commit a crime using a firearm, they're likely to do it with no respect for whether or not the law allows them to carry it. But guns in classrooms and cafeterias, carried by young students? After all, "brain scans show clearly that the brain is not fully finished developing until about age 25," neuroscientist Dr. Sandra Aamodt said on National Public Radio.
To that I say this: If you want to ban concealed carry on college campuses based on the average maturity level of college students, then they should not be allowed to go to war to fight for our freedom, vote or drink alcohol, either. You can't have your cake and eat it too.
A major problem with campus carry arises, however, when campus police officers respond to an active shooter. Upon arriving at the scene, it is often difficult to determine if the shooter is committing a crime or acting in self-defense.
According to an article by Paul Takahashi on lasvegassun.com, first responders are trained to identify and "neutralize" the shooter as soon as possible.
"We don't know who the active shooter is," Jose Elique, University of Nevada- Las Vegas police chief said in the article. "We're not going around asking, 'Do you have a license?' We might shoot you."
Elique also mentioned the probability of injuries and fatalities resulting from the unintentional mishandling of firearms.
It is true that to obtain a CHL, a Texan need only complete "four to six hours of classroom training, pass a written examination and pass a proficiency demonstration (shooting)," according to the Texas Department of Public Safety's website.
In addition, according to the website, the applicant must pay required fees, submit all required paperwork and "must be at least 21 years of age (unless active duty military) and must meet Federal qualifications to purchase a handgun."
These may seem like measly requirements to tote a gun around, especially on a college campus. However, there are additional measures that can be taken to ensure campuses remain safe while still protecting citizens' Second Amendment rights.
For example, schools could implement mandatory supplementary training courses before students are allowed to carry guns on campus. This has the potential to reduce accidental discharges and misfires.
Or, colleges could require CHL holders to pass proficiency tests with the campuses' police departments.
In any case, stripping students of their right to keep and bear arms is an excessively large Band-Aid for a complex and delicate problem.