Guns fire debate : Con
By Ludmila Mitula
Senior Staff Photographer
Concealed weapons on campus bring up questions of student rights, safety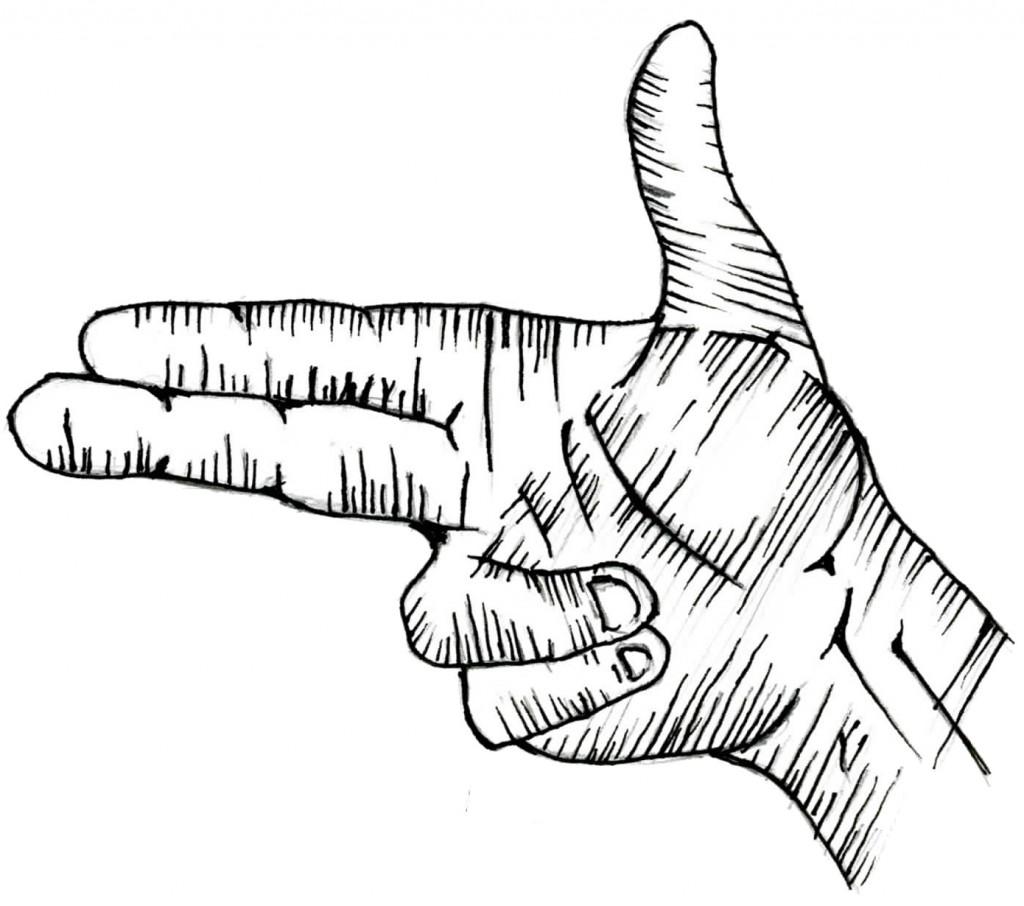 n the three years I have lived in the United States, I haven't felt safe. That's not to say I don't enjoy living here. I love life here in Texas because of the weather, affordable housing, delicious food, amazing schools and, on top of all of that, two words: gas prices.
But there is one aspect of my new American life that clashes with my European upbringing. Simply put, I fear for my safety on the street, at school and in office buildings.
I wouldn't worry so much if I knew that guns were only in the hands of local police or the army. I would feel safer if I could say for sure that the guy who flipped me the bird on the Tollway a few days ago didn't have a gun in his lap. And I most certainly wouldn't want a professor of mine packing heat while grading papers.
This, in my mind, is why it's better to err on the side of caution in every situation. It's like a poker game, and you never know who has an ace.
In my native country of Poland, privately owned guns are only used for hunting or gun-related sports. According to a report by Dziennik Gazeta Prawna for Radio Poland, nearly 500,000 guns are registered in Poland, owned by roughly 340,000 people.
In the U.S., there were an estimated 310 million guns available to citizens in 2009, according to a congressional research study by William Krouse in 2012. That's not to say living in Warsaw, Poland, is any better or worse than anywhere else. According to information gathered by gun policy.org, Poland recorded 16 homicides in 2011.
It's not a myth that wherever there are more firearms, there are more homicides. No country in the world has more privately owned guns than the U.S., and no country experiences more gun-related homicides, according to The Washington Post.
"Democracies that have experienced similar traumatic shooting incidents have taken significant steps to regulate gun ownership and restrict assault weapons," Jonathan Masters, deputy editor for the Council on Foreign Relations, said. "They generally experience far fewer incidents of gun violence than the United States."
For me, the worst and the most frightening consequences of America's love affair with guns are the shootings themselves. It seems as though nobody is safe and anyone can open fire anywhere at any time. That's why mothers have to carpool and not one single child can go home from school without checking out. That's why all of the kids in the U.S. have to learn what a lockdown is and how to behave when a bad person comes to their school.
Three years ago, my daughter taught me what to do if a bad guy came to her school, and then I knew I was in a different country. Children cannot go home on foot because it is not safe.
This is not normal. There is another big difference between this country and the rest of the world. While other countries have faced similar issues with guns, the reactions are quick and usually result in stricter gun legislation.
In 1996, a lone gunman killed 35 people in the Australian city of Port Arthur, according to an article by Stuart Cohen for National Public Radio. The Australian government almost immediately began tightening gun laws, including licensing and financed gun amnesty.
These reforms led to a significant decrease in gun-related homicide in the country. The annual rate of firearm homicide went from 0.57 per 100,000 people to 0.07 at its lowest point in 2005, according to data gathered by gunpolicy.org. "We do not want the American disease imported into Australia," then Australian Prime Minister John Howard said after the 1996 attack.
I know that for Texans to keep a gun under the bed is seen as a right they were born with, but for strangers like me, it is a sign of violence. If there were no gunmen, then who would rob our houses? Human beings shouldn't need to carry a gun to feel safe. The government and police should take better steps to protect our communities instead of pawning the task off on private citizens.
More weapons and the right to bear arms don't help us. Weapons on campus can't make students feel secure. I would feel weird to know that the guy sitting next to me in class carries a Walther P99 handgun instead of a Nikon camera. I'd like to see guns stay in the movies, where I can enjoy them with a big bag of popcorn in my hand.