BHC exhibits 'Napkin Art'
By Diamond Victoria
Arts & Culture Editor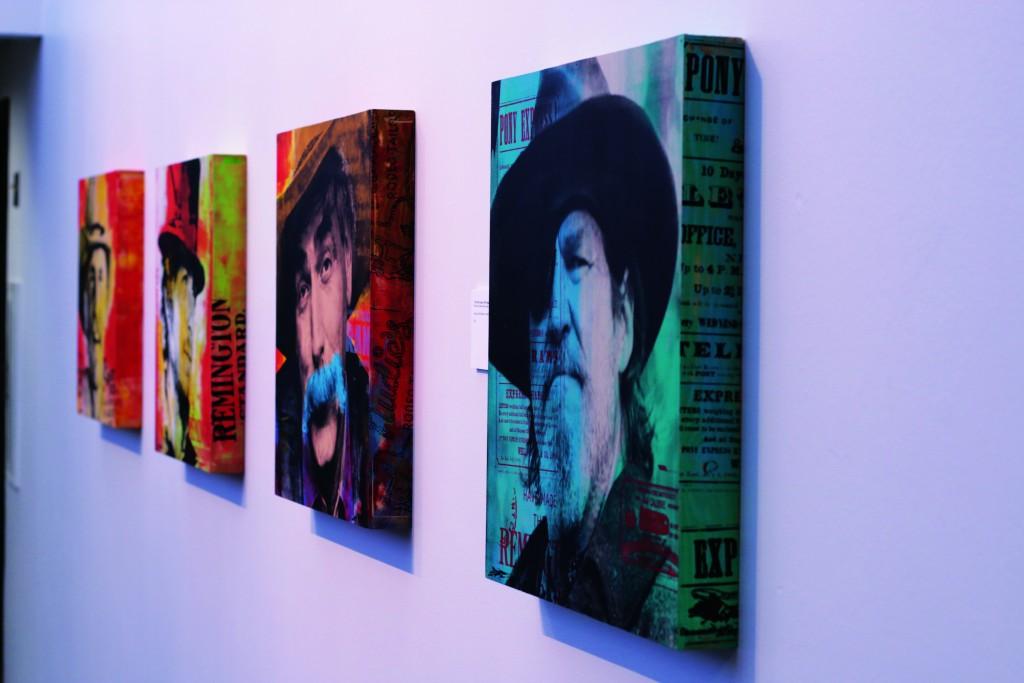 Brightly colored screen-prints and acrylic pieces made of wood, canvas and aluminum decorated Brookhaven College's Atrium Gallery earlier this month as part of local artist Jonathon Kimbrell's "Tasty Treats" exhibit. Kimbrell, owner of Napkin Art Studios, recently visited Brookhaven to discuss his display.
When it comes to being able to pay the bills, Kimbrell said it is important to learn the business side of his career. "I wish my professors had made me take business courses," he said. He also said it is crucial to know what your art is worth and ask, "What am I willing to sacrifice?"
The art showcased in the gallery included manipulated portraits of Bob Dylan, Jeff Bridges and Roy Orbison, to name a few. "This serves as a cross section for everything I do," Kimbrell said. "Maybe it looks difficult, but it's really easy."
His inspiration comes mainly from film, music and vintage magazines. "Most of the time," Kimbrell said, "I'm drawn to the way something looks, rather than the subject matter."
Kimbrell is also the founder of Classic Waxxx Records. A self-proclaimed vinyl junkie, he founded the record label in June 2014.
"I call myself crazy for starting the label when I did because I probably picked the absolute best time and worst time to have a label dedicated to vinyl," he said. "Demand for records is higher than it's been in years, but the amount of pressing plants making records is quite low."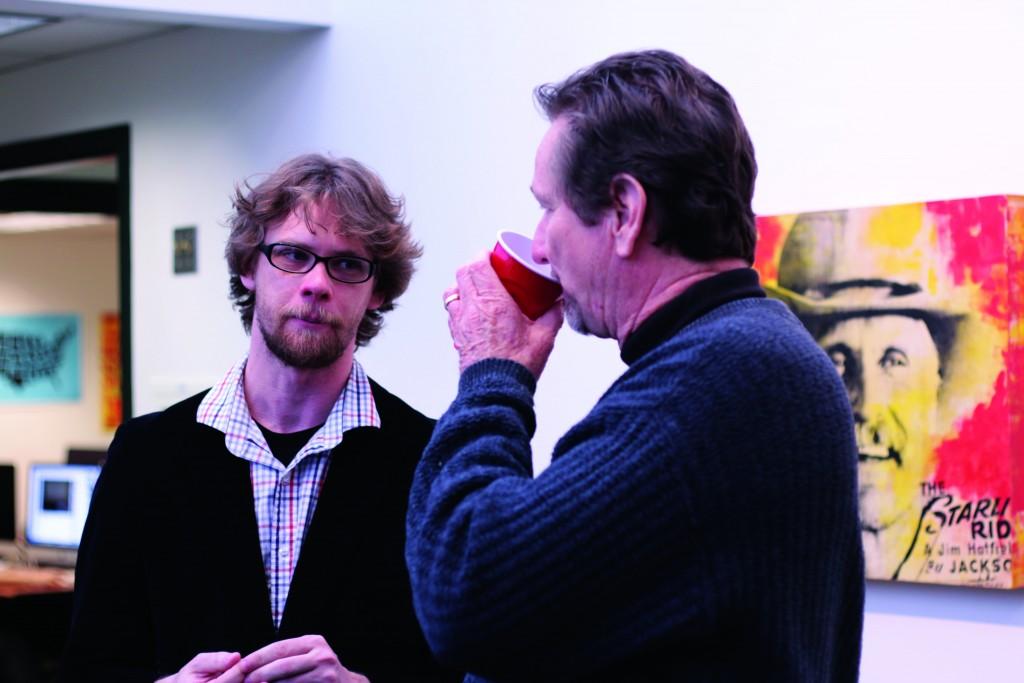 Kimbrell said 2015 looks busy, though, for both the record label and Napkin Art Studios. The art at the "Tasty Treats" exhibit mimicked the style of Andy Warhol. "[Warhol's] body of work is a deep well of inspiration for me, one I draw from quite often," Kimbrell said.
Alongside portraits, the exhibit housed several promotional posters created for musicians, including local band The Old 97's. His largest client is The Polyphonic Spree. Many of these posters and other art pieces can be bought online at etsy.com/ shop/napkinart.
Brookhaven student Carlos Rodriguez noticed the art's uncanny resemblance to Warhol. "My favorite piece is the [promotional poster of] Sharon Jones and the Dap- Kings," he said. "Also, the old Batman ones." He liked the vintage feel of the exhibit.
Kimbrell explained how his art is created and said, "The optics and science of it has always fascinated me." Each piece is a collection of small black dots that make up a recognizable photo.
"I've always been fascinated with how you can take something photo-realistic and make it into a pattern with dots and look at it and say, 'Oh yeah, that's Sam Elliott,' but up close it's just all dots," he said.
Kimbrell also plays a role in the local DJ community, with gigs at Off the Record in Deep Ellum and Double Wide bar. "It's a nice way to geek out over records and talk shop with other collectors," he said. Both sets are free to attend and are exclusively vinyl.
A collection Kimbrell is planning on showing in the future features old mug shots from the 1930s era. "[Mug shots] are a lost form of art," he said.
The artist said for a lot of people, art is a luxury but not a necessity. "You kind of have to be crazy a little bit to want to be a professional artist," Kimbrell said. "It's tough, but the rewards are worth it.