Blacksmithing students forge new skills
By Kate Rhoads
Managing Editor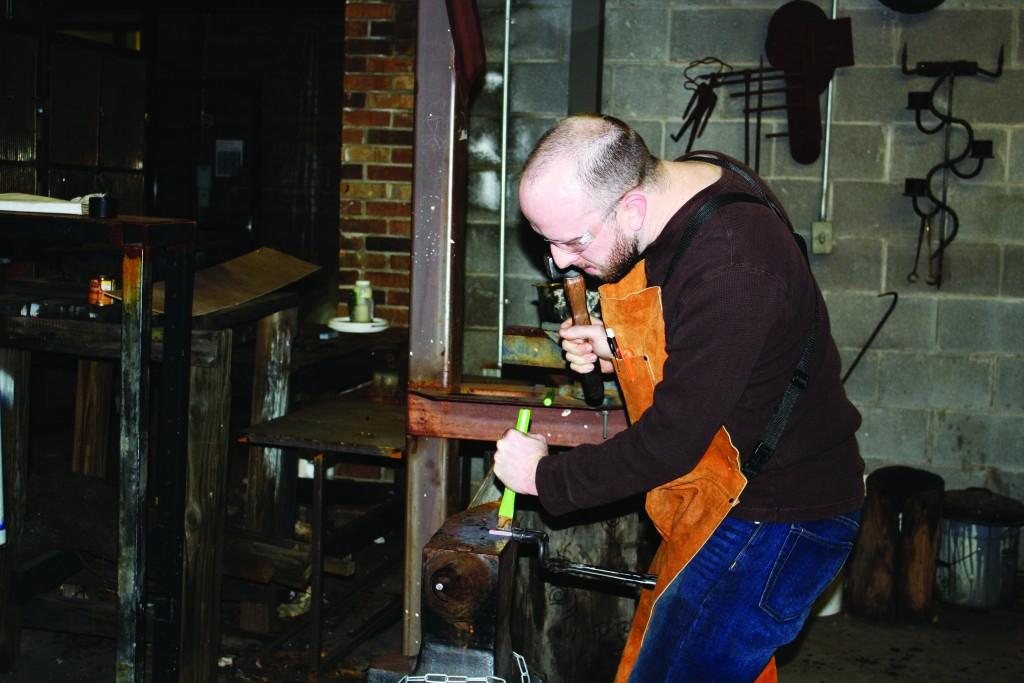 Sparks flew on a crisp 39-degree evening Feb. 2, as Brookhaven College blacksmithing instructor Kelly Kring fired up a propane forge and students got to work finishing their first project of the semester, flint strikers. The ska punk rock tunes of Sublime floated through the shop while the forge, glowing orange, roared and hissed as blue flames licked the openings on either side.
George Whitaker, a student, removed a piece of high-carbon steel from one side with tongs and placed it on an anvil. Using a hammer, he shaped the piece until it cooled, after which he placed it back in the forge. "Seeing this chunk of metal turn into an object that has value besides being a lump, it's cool," Whitaker said.
Brookhaven's blacksmith shop is tucked in the center of F Building in the Sculpture Courtyard. One wall of the courtyard is lined with lockers and a tool cabinet, and a few worktables are scattered among anvils resting atop wooden stumps.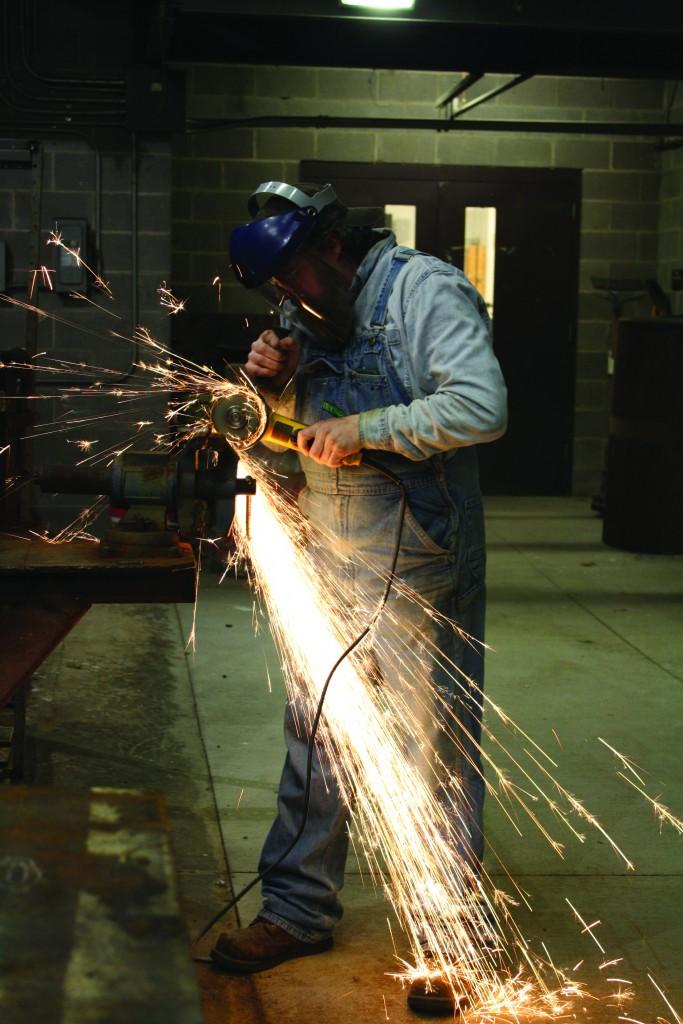 Kring, who has been blacksmithing for 26 years, said he began teaching a basic introduction to blacksmithing course at Brookhaven in Spring 2011.
From there, with the help of Rick Tuman, Workforce and Continuing Education Division coordinator, and Natalie Macellaio, adjunct professor of art metals, he said he developed an intermediate and an advanced course.
In each of his classes, Kring said he teaches all of the skills and techniques necessary to pursue blacksmithing as either a hobby or a potential income source outside of the classroom.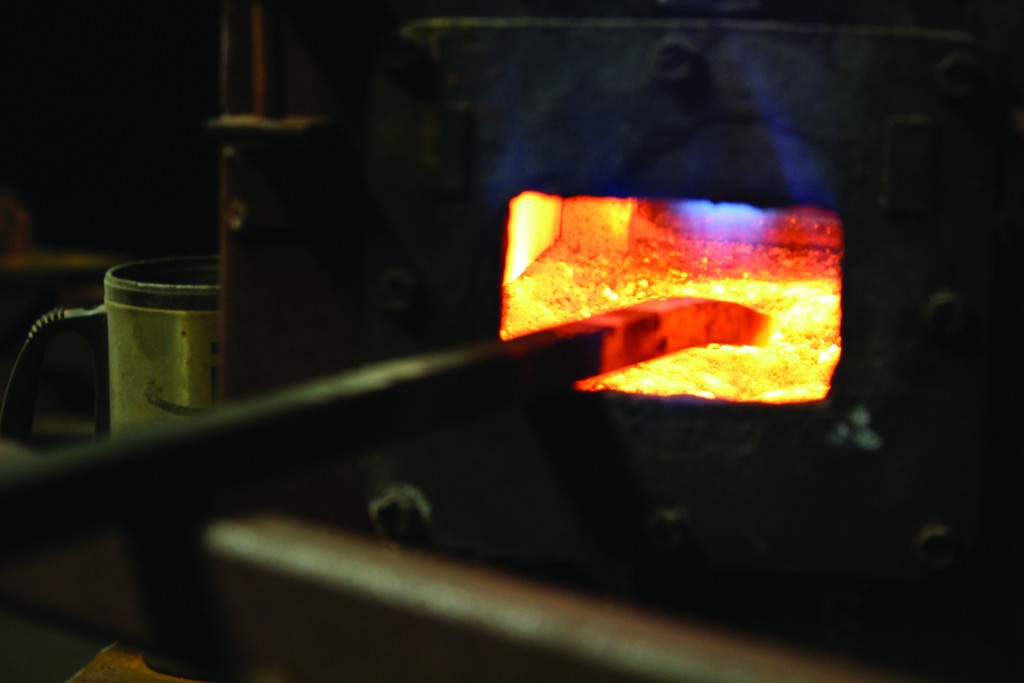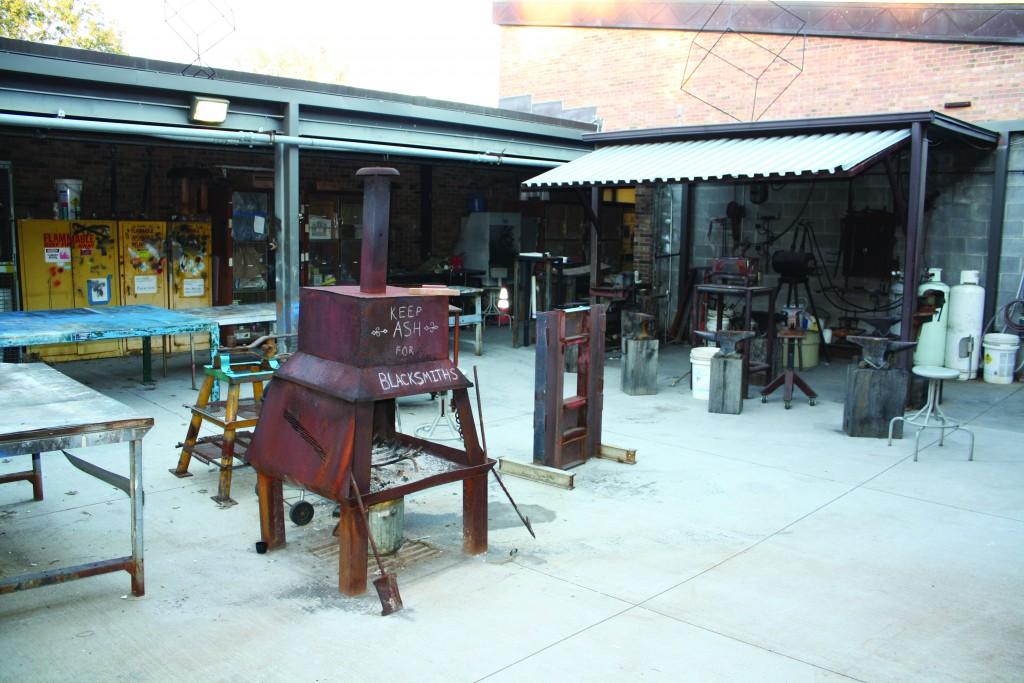 These skills include forging, bending, upsetting, punching, welding and finishing. He also established a fourth class, Blacksmithing for the Craftsman, which is "an art specialty course that changes each semester to provide new information," according to an email from Kring.
Adam Elliott, a student, said learning a new skill has been the most rewarding aspect of the class. "It's just a nice afternoon escape from the office," he said. This semester, Kring said the class is focusing on survival tools. The project list includes fishhooks, scrolling tongs, frying pans, hunting spears, shovels, picks and gardening hoes.
Steve Powell, a student, said the first day of class, when they made steak turners, stands out as his favorite moment. "We did it all in one class," he said. "And it was just eye-opening, never having done something like that before." Metal is forged at a temperature of about 2,000-2,100 degrees Fahrenheit, Kring said. It is called "plastic" in this malleable state and quickly cools once removed from the forge.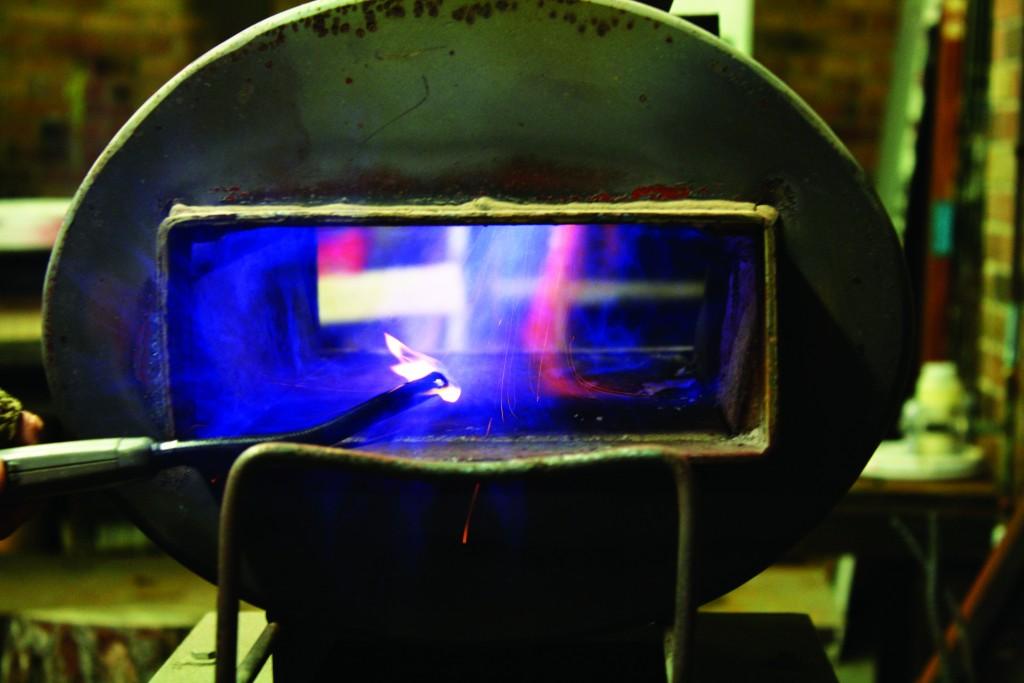 After shaping a piece of steel, Kring said it is placed into water or oil to quench, or harden. Oil slows down the quenching process, while water removes heat quickly, making the piece brittle. With both methods, the steel is placed back into the forge in order to relax the metal and reduce its fragility.
Powell pulled out an orange bucket filled with a light aqua-colored mixture used to quench metal even more quickly. "If [water] was fast, this is super speed," Kring said. Kring said the mixture is comprised of 4.5 gallons of water, 5 pounds of table salt, 32 ounces of all-purpose cleaner and 18 ounces of rinse agent.
Kring said his love for blacksmithing can be dated back to when he was a 16-year-old Boy Scout in Lubbock, Texas. Because of the size of his troop, which included roughly 260 members, Kring said they were unable to do regular campouts. Instead, his scout leaders would take the troop to Native American powwows and Civil War reenactments.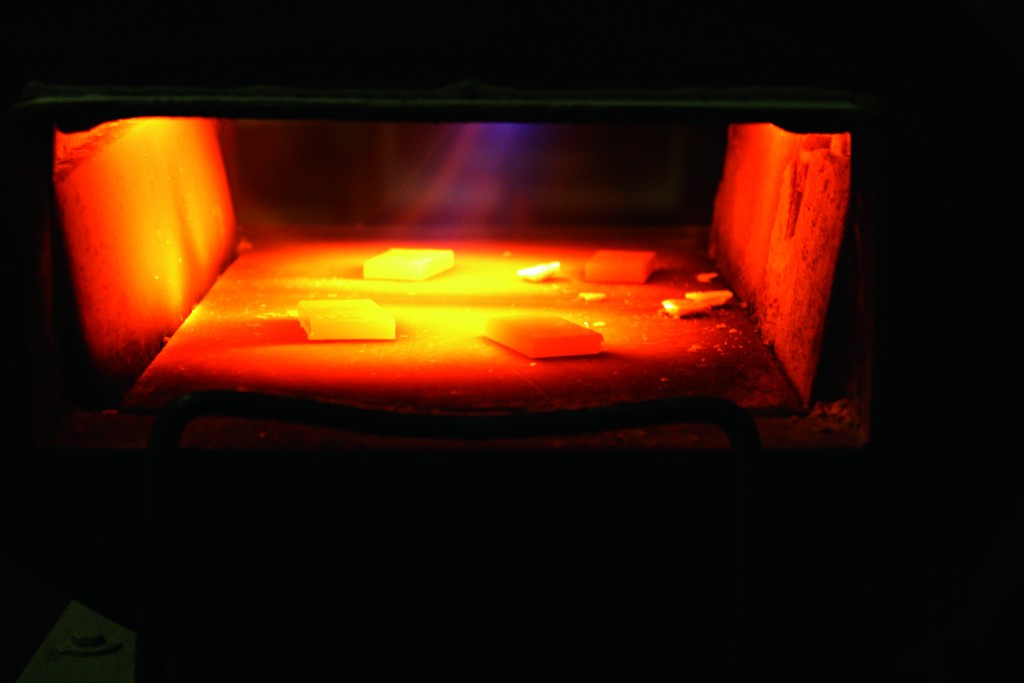 "We got pretty much thrust into living history, and we all just loved it," Kring said. When he saw a farrier (horseshoer) shape a horseshoe's ends into the head and tail of a horse using only fire and a hammer, Kring said he was hooked. "With that revelation, and because of all the history-related activities we did in Scouts, I knew I had to learn to become a blacksmith," Kring said.
After nine years of researching and practicing blacksmithing techniques, Kring said he moved to Dallas to work full time as a blacksmith and farmer at the Old City Park museum (now Dallas Heritage Village). With the help of volunteer blacksmith Fred Christen, Kring began teaching blacksmithing classes at the museum.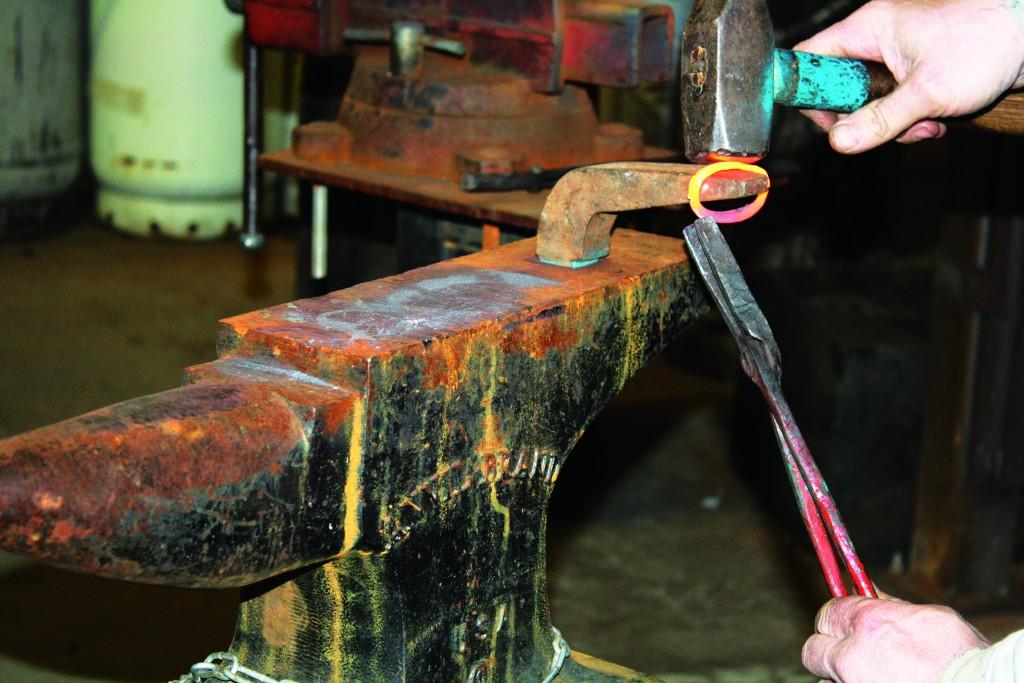 That was when Kring said he realized his life goal was not just to be a blacksmith but to teach others the trade. Passing on this knowledge remains his favorite part of teaching. "Teaching [blacksmithing] ensured that it would continue on in the future," Kring said.