OSL hosts Mardi Gras
By Brigitte Zumaya
Associate Layout Editor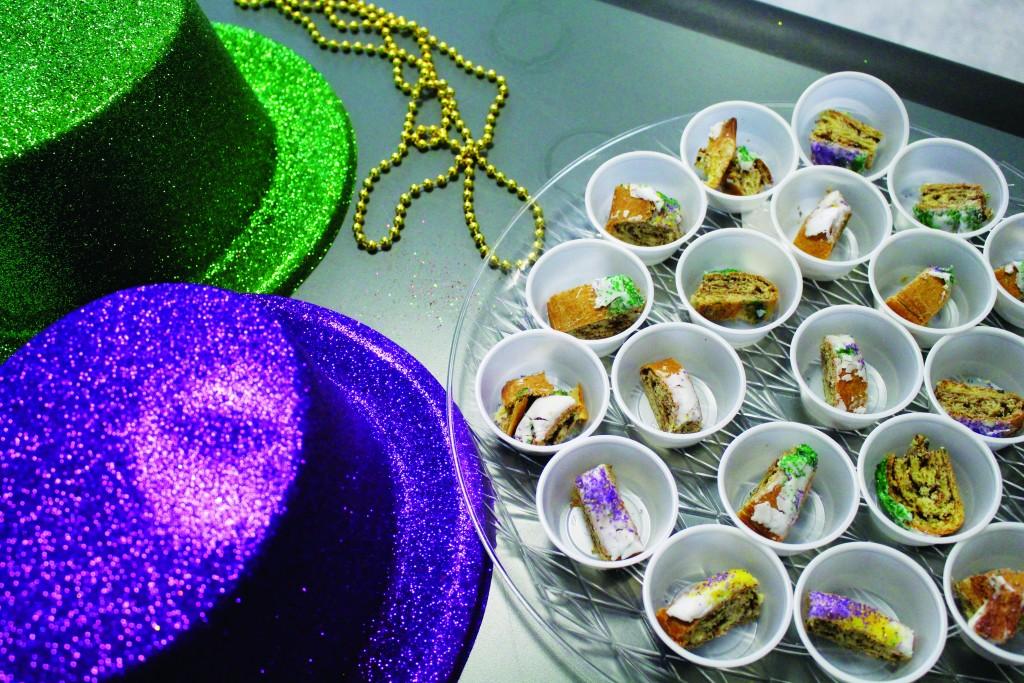 Mardi Gras, also known as Fat Tuesday or Shrove Tuesday, is celebrated internationally and dates back thousands of years. The holiday is marked by colorful parades, extravagant carnivals, lively music and a variety of food and drinks.
The Office of Student Life (OSL) hosted the second annual Mardi Gras event at Brookhaven College on Feb. 17. The Student Government Association hosted last year's Mardi Gras event at the TreeTop Café, while this year's festivities took place in Room S220.
The room was filled with yellow, green and purple decorations. Faculty, staff and students were allowed to take beaded necklaces, Mardi Gras cups, metallic hand clappers and tiaras.
OSL program coordinator Jonathan Tunwar said Brookhaveans were served samples of jambalaya, red beans and rice, and King cake, a traditional Mardi Gras dessert. Faculty from the OSL cooked the food, but the King cake was purchased.
Director of Student Life Brian Borski said the OSL is in the process of planning a St. Patrick's day event.