Bill restricts access
Overview of House Bill 2918 
By Kate Rhoads
Managing Editor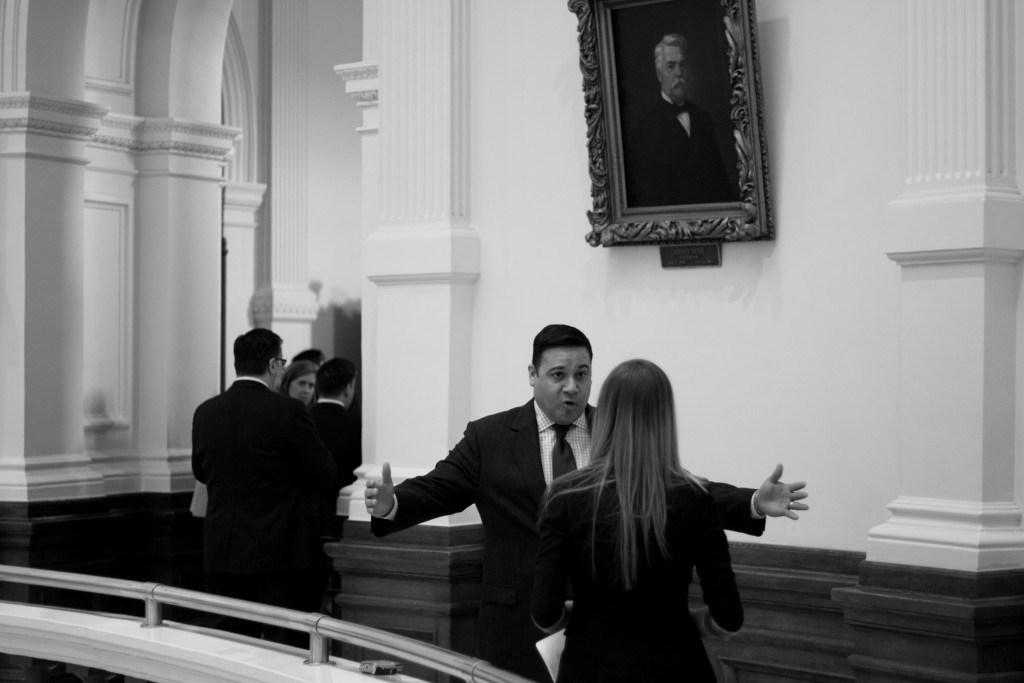 The filing of a House bill that would place certain restrictions on the documenting of law enforcement recently sparked a national debate that included law enforcement groups, journalists, photographers and activists.
According to Texas Legislature Online, Representative Jason Villalba filed House Bill 2918 in March. The bill originated from the Texas Municipal Police Officer's Association, Villalba said, after which it went through revisions by Villalba and the Texas Legislative Council.
As stated in its original form, the bill would impose a 25-foot restriction to anyone photographing, filming, recording or documenting police officers while they are performing their duties. Those carrying a handgun would be limited to 100 feet. Members of news media, defined in the bill as a radio or television station holding a Federal Communications Commission license, a newspaper published at least once a week, or a magazine published at regular intervals, would be exempt.
After experiencing a wave of backlash from journalists, photographers and activists, Villalba said he has agreed to amend the bill. But not before he began blocking on Twitter virtually anyone who tweeted about HB 2918, even those reaching out with reasonable inquiries, including me. The result was another wave of criticism, this time questioning why Villalba blocked a student journalist who asked a legitimate question. Within a day, Villalba unblocked me and offered me an exclusive interview at the Capitol building in Austin.
The changes to the original version of HB 2918 include reducing the constraint to 15 feet (25 feet for those carrying a handgun), expanding the definition of news media to include online outlets and providing an exemption for individuals being engaged by the officer.
The right to film police hit close to home last week when two Dallas County Community College District police officers were placed on administrative leave after a video surfaced of them harassing and arresting four El Centro College students, according to The Dallas Morning News online crime blog.
The article reports the video was shot by an uninvolved student who was smoking a cigarette when he saw the officers instruct the students to stand with their hands against the wall. In the video, the students are nonviolent. However, one of the officers is heard saying, "I will toss you over that metal [bench] right there … I got a lot of stuff on my belt that would take care of you this afternoon. I guarantee you I will be glad to use some of it." The officer is also seen grabbing their shirts and ripping headphones out of one student's ears. The DMN article further states the video would not have been permissible under HB 2918.
In the case of Glik v. Cunniffe, the U.S. Court of Appeals for the First Circuit ruled, "The right to film is not without limitation" and "may be subject to reasonable time, place, and manner restrictions."
Villalba said he tested the boundary with his iPhone 6 in a hallway and could clearly see and hear from 15 feet away. "15 feet doesn't seem unreasonable with the technology that we have today," he said, even after taking into account additional noise at the scene of a crime or accident.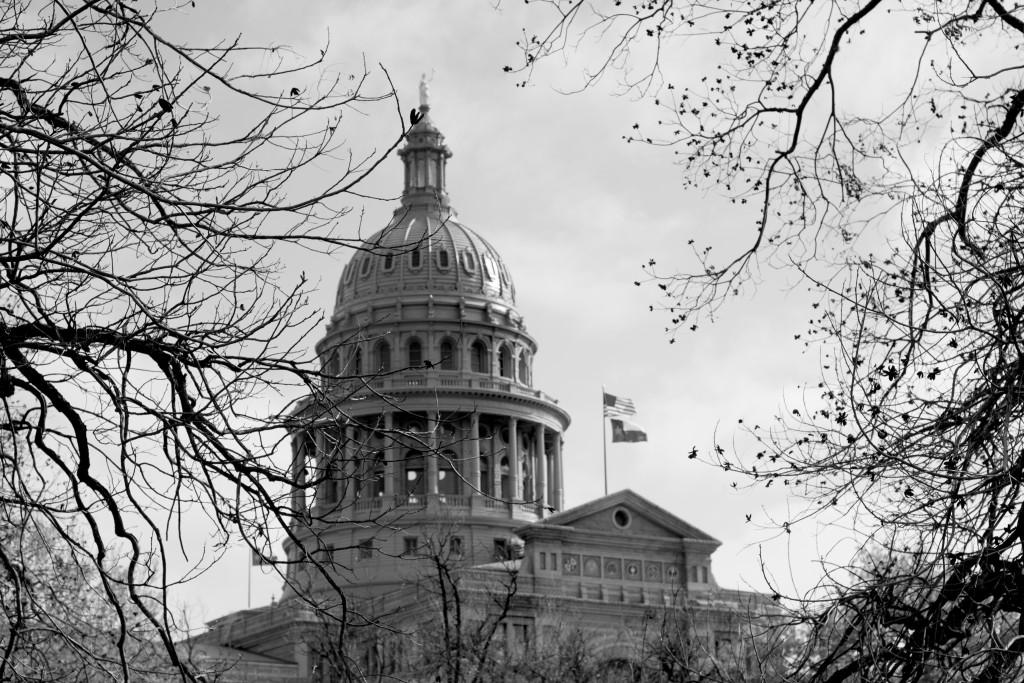 However, many citizens have expressed disagreement. Mickey Osterreicher, a lawyer for the National Press Photographers Association, said he believes the bill is constitutionally suspect, regardless of distance. He cited the case of Buehler v. Austin, in which the U.S. District Court stated the police officer "will be the arbiter of what constitutes a reasonable time, place, and manner" for individuals to record under their First Amendment right.
"It should be up to the officer," Osterreicher said. "We shouldn't be setting these limits that are … arbitrary."
Avi Adelman, a freelance news photographer, citizen journalist and member of NPPA, agreed. "The arbitrary [15-foot] rule makes no sense," he said. He and other NPPA members tried to agree on a one-size-fits-all distance, but could not reach a consensus, he added.
Villalba said setting a specific distance constraint actually helps photographers because the current legislation leaves the decision in the hands of officers. "You know that if you have a 15-foot perimeter, you're fine and no one can tell you, 'You can't [film],'" Villalba said.
Another concern is the media exemption. In Glik v. Boston, the court asserted, "The public's right of access to information is coextensive with that of the press."
As Adelman said, "The media cannot have better access than anybody else."
Further, taking the time to check media credentials could pose a problem for law enforcement. "You're taking the cops away from the perp and you're making somebody else, somewhere, responsible to delineate [the media]," Adelman said.
Villalba said checking media credentials is not the officer's responsibility. Rather, the media exemption is an affirmative defense if an individual were to be arrested. "You go to court and you say, 'I'm the media. I'm exempt.' Case dismissed."
Villalba also said he believes the press should have special privileges since they are charged with disseminating information to the public. "Let's leave journalism to journalists," he said. "And if you're a citizen journalist … just stay back so that you don't interfere with the officer while they're actually working."
Some believe this regulation on independent photographers is problematic. Jason Janik, a professional photographer based in Dallas, said in an email many newspapers use freelancers to cover events. "How are they supposed to be allowed a freedom of press when their contracted photojournalists aren't allowed to do their job?"
The bill was scheduled for a public hearing on March 26, but Jordan Hunter, Villalba's communications director, said the hearing was rescheduled because of the number of people expected to show up. The hearing has not been rescheduled as of press date.