BHC hosts Summit
By Jubenal Aguilar
Copy Editor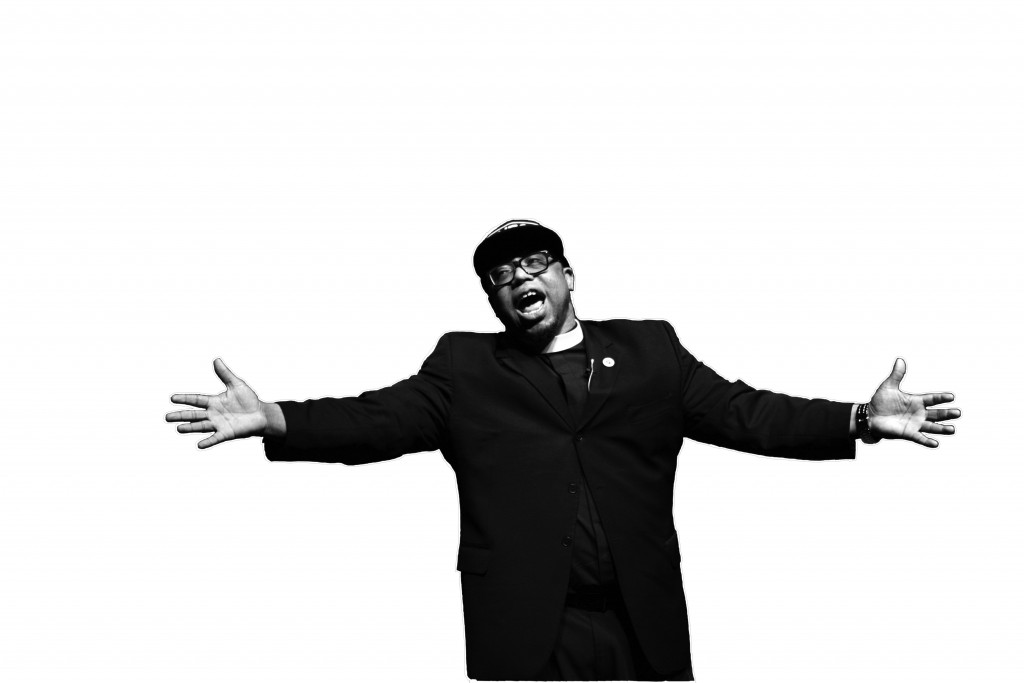 Brookhaven College hosted the Dallas County Community College District's fifth annual Sustainability Summit. This year's event was titled "Living Green: Exploring the Spectrum of Sustainability." The summit was held April 2 and included a full day of events dedicated to green living.
Carrie Schweitzer, Brookhaven's director of sustainability, said the event was a "terrific day of learning about how we can contribute to a sustainable and desirable future for our campus, for our community, for our world."
Schweitzer said the event related to this year's Open Book Project, which has focused on the worldwide effects of climate change. Schweitzer said climate change "has been a focus of our learning, and [the summit] is going to be the capstone experience."
The keynote address was presented by the Rev. Lennox Yearwood Jr., president and CEO of the Hip Hop Caucus. Yearwood is a minister, community activist and one of the most influential people in hip-hop political life, according to hiphopcaucus. org. His "Respect My Vote!" campaign "turned out record numbers of young people on Election Day [in 2008]," according to the website.
According to the DCCCD's website, Yearwood is "a national leader and pacemaker within the green movement," and "has been bridging the gap between communities of color and environmental issue advocacy for the past decade."
Schweitzer said Yearwood was chosen because the district sustainability team wanted someone inspiring and energetic. "He is trying to not only reach youth, but to reach people who want to be energized," she said. "[People who] want some energy to work in their communities to make a difference."
Yearwood sported a black cap with the word "DIVEST" in honor of one of his campaigns, which aims to evaluate the portfolios of educational institutions in order to help them refocus their resources from harmful to more sustainable and environmental ones.
Yearwood's address was titled "Human Salvation Lies in the Hands of the Creatively Maladjusted: Diversifying the Climate Movement."
Yearwood referred to historical cases that showed what had once been deemed normal eventually changed for the better. His connection of slavery and the civil rights movement to economics demonstrated how he felt the same thing is happening today with climate change. He said humans must change their ways so that children can have a future, even though they will not see the struggle of today's generation to ensure their future.
"We're not fighting for equality. We're fighting for existence," Yearwood said. "There is a big difference from drinking from the same fountain to drinking the water at all."
Yearwood's keynote ended with the phrase, "Fossil free at last!" in a reference to Martin Luther King's "Free at Last" speech, which resulted in a standing ovation.
A select group of student leaders had the opportunity to hear from Yearwood on a much more intimate level. Yearwood shared his experience of leading the University of the District of Colombia's student body in protests and sit-ins to keep the city from relocating the college. He also shared how his experience with Hurricane Katrina led him to be more than an activist.
Jose Maldonado Ruiz was among the students invited to the special session. He said he learned to "be a little bit more open, especially towards [Brookhaven's diverse] student body."
The summit included a series of breakout sessions covering environmental issues. Some of the topics included urban landscaping and agriculture, clean water, fracking, beekeeping, climate change and the state legislative environmental agenda.
Four Brookhaven faculty members, David Briggs, Dr. Gbenga Oyepedo, Dr. Fred Busche and Natalie Macellaio, were among the presenters. Briggs, adjunct criminal justice and political science professor, led a discussion covering the current proposed bills in the state senate. Art professor Macellaio led a group on a campus tour that focused on the 3-D public art installations created by art students using renewable and recycled materials.
"At Brookhaven, we are all on this journey to understand our role in creating a sustainable, desirable future," Schweitzer said. "Our expectation and our objective has been to create an exciting, fun learning experience where everybody who comes and participates will learn something new that they will bring to their journey."
The annual summit started five years ago as an initiative by Eastfield College, which hosted the event for two years. Afterward, the event began to rotate between the DCCCD colleges to reach out to different areas of the county, Schweitzer said.
She said a goal of the district sustainability team is to "give students at the different colleges an opportunity to learn and participate."
Cedar Valley College will host the DCCCD Sustainability Summit in 2016.