By Evan Henry
Music Editor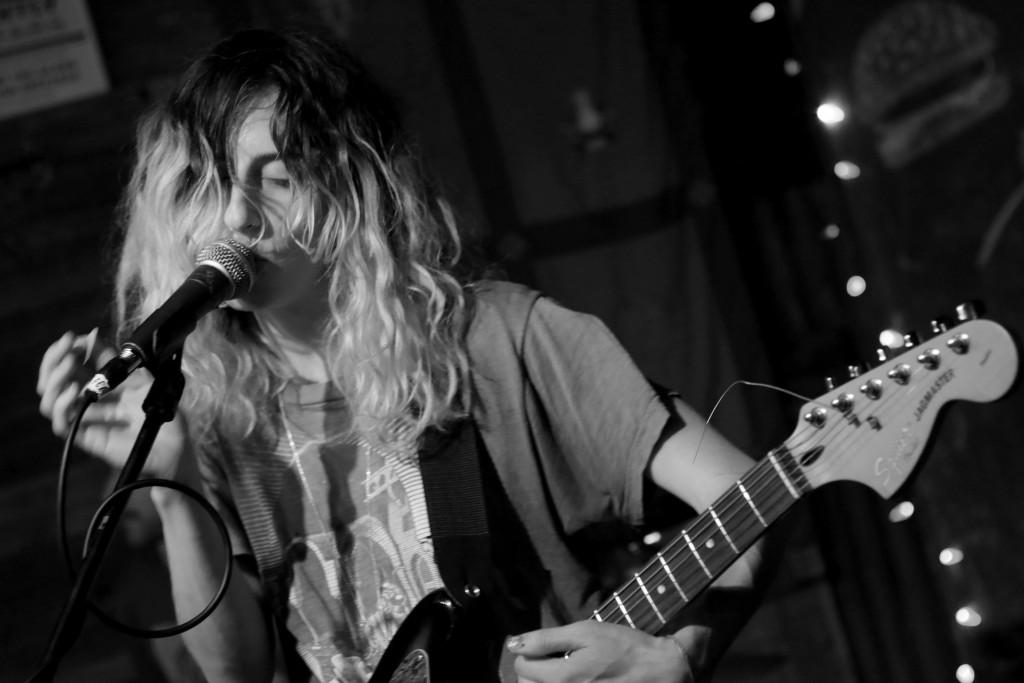 Every year, droves of people flee from their homes to Austin, Texas, for South By Southwest, a week of the hottest new music acts on the scene. For the third time in three years, I chose to make the journey.
By comparison, the 2015 installment was the most relaxed SXSW thus far. Crowds were minimal throughout Austin and downtown was deserted. House parties were abundant, with bands simply stoked to be away from home for a while. For the most part, I made the drive south to see my friends, who operate my favorite Los Angeles cassette label, Lolipop Records, and their big brothers at Burger Records, who hosted some of the most energetic events that week.
Oddly enough, halfway through Waco, I asked myself, "Why the hell am I going this time?" The answer quickly came to me: "Why the hell not? All my friends are here too." For me, this event has become a family reunion. Bands based in Austin play shows with bands I've brought to Dallas throughout the year, and everyone's excited to see one another play.
It's this energy that fuels the week and makes the trip worthwhile, no matter how little money you make it back home with. If you cap yourself to a handful of parties limited in capacity and widely unheard of that end before 2 a.m., you can still make it through the next day without being completely exhausted.
I use earplugs because shows in backyards and hole-in-the-wall taco shops generally have terrible sound systems. At one show, someone's guitar was still too loud, and it was almost impossible to hear the vocals. But that's typical for SXSW.
After being home for several days, it was safe to say I was still kicking and not drained of energy. By now, I've learned to pace myself.
Not letting a candy bar be your only meal is also important. If you happen to go to a show at a restaurant, get ahold of some food before the band starts. Your body will thank you. This time around, I learned to bounce around and change scenery every few hours. I didn't feel the urge to stay for every band playing a single show from 11 a.m. to 2 a.m. That sort of thing can kill someone.
During SXSW, bands usually play more than one show while they're in town. So if I didn't catch San Francisco's psych quartet Thee Oh Sees the first day I was in town, I could go see them the next day. That's just what I did, and it was the highlight of SXSW 2015. Sometime during their performance at Spider House, someone else's bobby pins ended up in my hair. That's Thee Oh Sees for you – they never fail to put on a wild show.
Sometimes a band is just so good, you have to see them multiple times. I caught Los Angeles' pop act Winter and Portland's psych-punk cult Psychomagic three or four times. Each performance was better than the one before. Both bands were fun to hang out with, too.
If my friends come back next year, I'll be back. SXSW is more than a gathering for typical bros looking to get wasted during Spring Break. It is a true reunion of friends stoked to be following their dreams, no matter the circumstances