Staffers detail trips to SXSW : Part 2
By Kaylee Rios
Staff Writer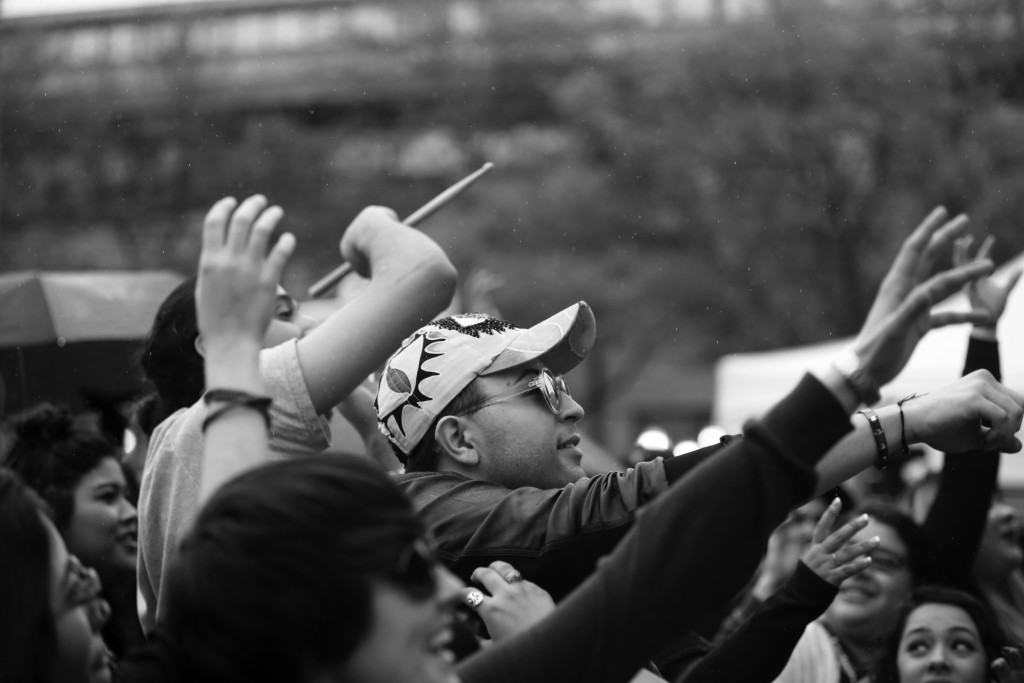 The first time I heard about South by Southwest was in a speech class. This year, I finally got to attend. I pictured a gathering of local bands jamming out on some place called 6th Street. It seemed kind of odd to make a four-hour drive to see bands who regularly play in Deep Ellum, but as I learned, there is something special about Austin.
I went to SXSW with two friends who helped show me the ropes. After we checked into the hotel and picked up our wristbands, it was game time. The first day was sensory overload: the smell of food trucks on every corner, music drifting in all directions and so many inspiring outfits. But after soaking in the atmosphere of Austin, we made our way to the first event of the day, a showcase called Hype Hotel.
Everyone was given four drink tickets as they walked into the event, so naturally the bar was crowded. After grabbing our drinks, we went outside and scoped out the venue. Hordes of people gathered, taking selfies, drinking, talking, kissing, dancing, laughing, gasping, clapping and crying. I felt the full spectrum of emotions, and the show had not even started.
The music at SXSW is far from the typical bland and boring radio anthem. But despite how awesome it all is, there were so many bands playing every day that by the fourth day, my ears had become numb to the music.
Never before have I charged my phone as often as I did when I was in Austin taking pictures and videos, meeting people and getting phone numbers. The network in Austin is beyond belief. But after a while, I was worn out from talking about myself and listening to people talk about themselves.
Don't get me wrong; I'm used to talking to people, but not to the extent I did for five days straight in Austin. It would be an understatement to say I was a bit cranky by the fourth day.
With so many drinks being consumed, nature tends to call. I learned the hard way public restrooms suck. I slogged my way through nasty Porta-Potties, restrooms with no doors, restrooms with curtains as doors and restrooms with so much art on the walls that I thought I had walked into a gallery.
My number one piece of advice to anyone looking to attend SXSW: Bring a backpack. Once you step out of your room, there is no way of knowing where the night will take you. I made a point to carry four bottles of water, an umbrella, toilet paper, snacks and my phone charger at all times.
Overall, my experience was amazing. I can't wait to go next year. While in Austin, I didn't worry once about having to dress up or how much money I had in my pockets.
I feel like the atmosphere in Dallas is all business but is slowly starting to appreciate the arts, while Austin has already accomplished that. They are on a whole other level, and I've definitely fallen in love with the energy in the city of Austin. Somewhere between the music, the bars and the bathrooms, it dawned on me: Good things happen if you go with the flow, especially at SXSW.