Fest honors cultures
By Brigitte Zumaya
Associate Layout Editor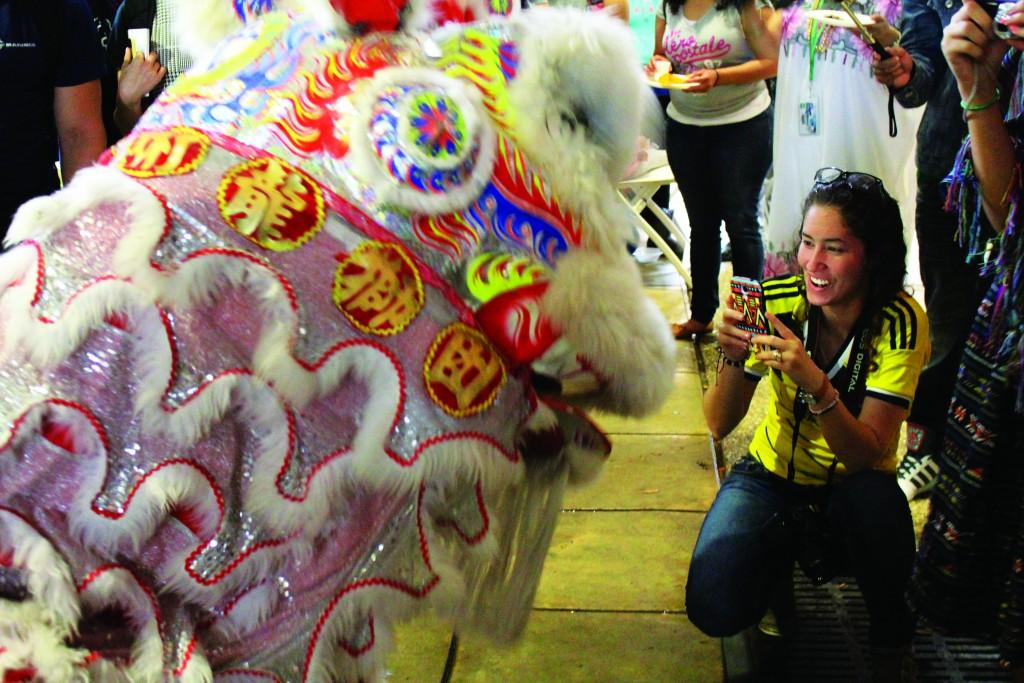 It was pouring rain, but Brookhaven College students, staff and faculty did not cease their celebration of International Day. Brookhaveans represented their countries by showcasing their countries' flags, costumes, games, food, cultural artifacts and talents. Professor Sheri Van Court and others helped International Day come alive at Brookhaven College on April 13 in the Commons Courtyard.
"As soon as I began teaching part time at Brookhaven College in 1995, I was enthused [about] creating events that would engender an understanding of different cultures on campus," Van Court said in an email. "I saw the need for specifying a day that would celebrate different cultures, and the students inspired my colleagues and me with their enthusiastic devotion."
Each culture had a table filled with information, objects and food representative of their countries. Attendees were welcome to learn about the country, enjoy free food and chat. "It is not only a day of festivities, but it is also a day of learning," Van Court said. "The participants become teachers and learners."
There was a variety of food, from Iranian candy to Korean kimbap. While Brookhaveans munched and mingled, there was a sudden echoing of beating drums while a white, big-eyed, small-tailed, furry lion costume emerged to perform the traditional Chinese lion dance.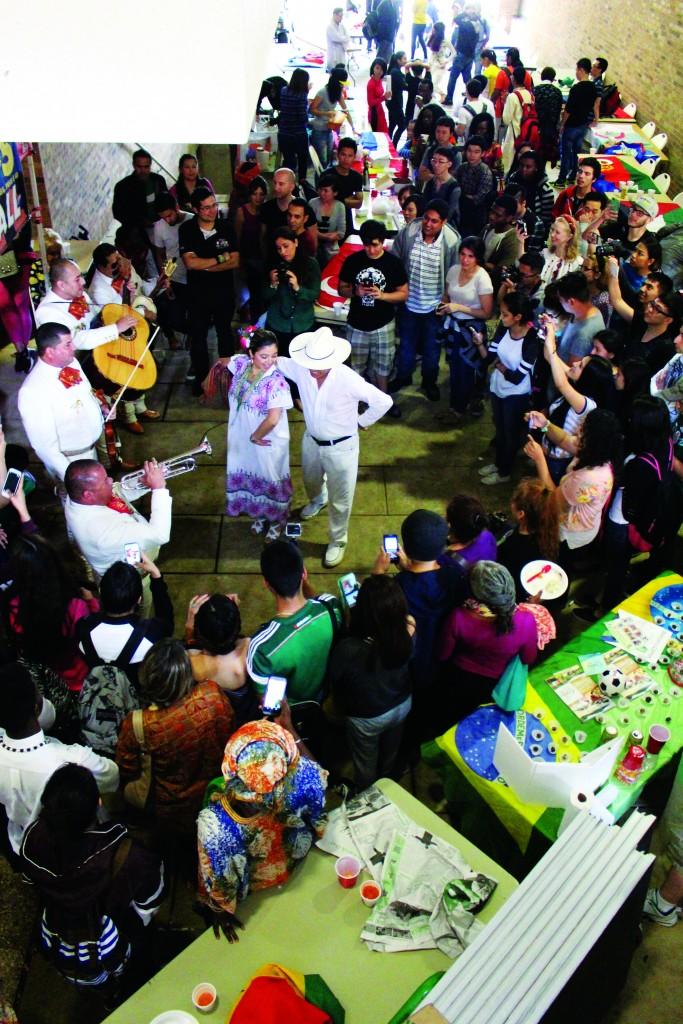 Two dancers kept getting closer to the audience while performing exaggerated movements and operating the lion costume. The lion made attendees smile and roar with laughter.
Spanish professor Rebecca García said the rain would not dampen the performances. "The show must go on," she said.  Her performance was "Soleá por Bulerías," a fast-paced Flamenco dance. García said she volunteered to perform because she has been dancing since she was  and wanted to support the International Day celebration.
Flamenco is a dance in which the music's rhythm starts slowly while the dancer makes gradual and fierce movements, eventually adding hand gestures. The speed of the music increases as the dancer keeps up with the music's tempo. The crowd clapped their hands to the beat and García's dress twirled as she tapped her heels. "I was fascinated by how she makes music with her feet," student Kena Tamez said.
While pumped-up Brookhaveans tried some footwork of their own, the Mariachi band arrived. "My reaction when the Mariachi came was an enjoyment and happiness to listen to my Mexican music," Tamez said. "My favorite part was when I sang 'Cucurrucucu Poloma' with the Mariachi."
As the sky eventually cleared up, attendees continued to enjoy the performances.
"I feel lucky that on International Day, I do not have to travel to another country," Van Court said. "Other countries come to me and teach me about the beauty of the world, which becomes a rainbow of colors on a special day. We have continued to have the International Day celebrations for the last 30 years and will continue to do so in the future."