By Evan Henry 
Music Editor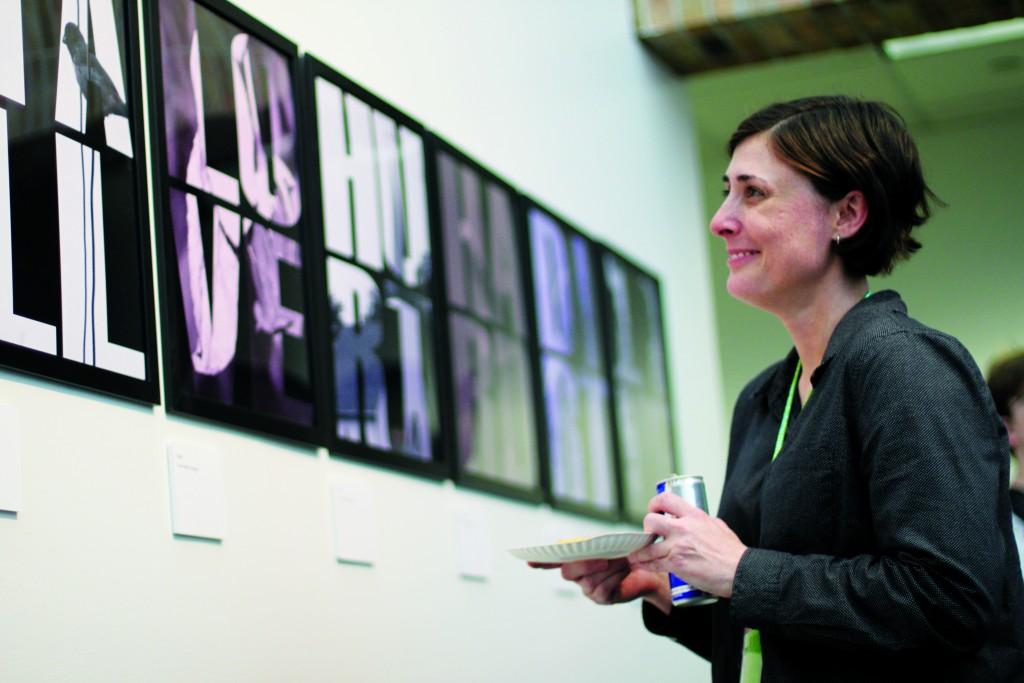 Reappropriation in sociology and cultural studies is defined as "the cultural process by which a group reclaims – re-appropriates – terms or artifacts that were previously used in a way disparaging a group," according to an article by Adam Croom in Language Sciences.
Dr. Jillian Round, Brookhaven College visuals communications professor, showcased a collection of works centered on the concept of reappropriation titled "Reappropriating Meaning."
Round takes online photographs available for public use and found objects and gives them new meaning by distorting them or adding layers. A reception for the exhibit was held April 7 in the Atrium Gallery.
"Everything has a dual meaning," Round said of her art pieces. "[They have] a dual purpose and, I think, a deeper intent." For example, one image of a person seated was overlaid with the text "loud." Round's work altered the meaning of the original image. The photo and the word "loud" were reappropriated. The same can be said for the collaged dollar bill halves used to promote the exhibition.
Round said her inspiration often comes from politics. "In the '60s, appropriation art wasn't really a political gesture, just a natural occurrence," Round said. "But after the '70s, it turned [into] more of a political stance."
According to the Museum of Modern Art's website, appropriation art "took on new significance" at this time "with the rise of consumerism and the proliferation of popular images through mass media outlets."
Round, fresh from receiving her doctorate in December, offered the exhibition as a farewell to Brookhaven. She will be starting work as a full-time senior lecturer at the University of Texas at Dallas next semester. Round said the process of earning her doctorate was well worth the massive amount of work.
Though Round's area of focus is animation, video and sound, she has recently returned to documentary filmmaking. Her next exhibit will include a full storyboard complete with pre- and post-production. "Reappropriating Meaning" will show at the Atrium Gallery until May 1.