Nursing program hosts Disaster Preparedness Fair
By Kaylee Rios

Staff Writer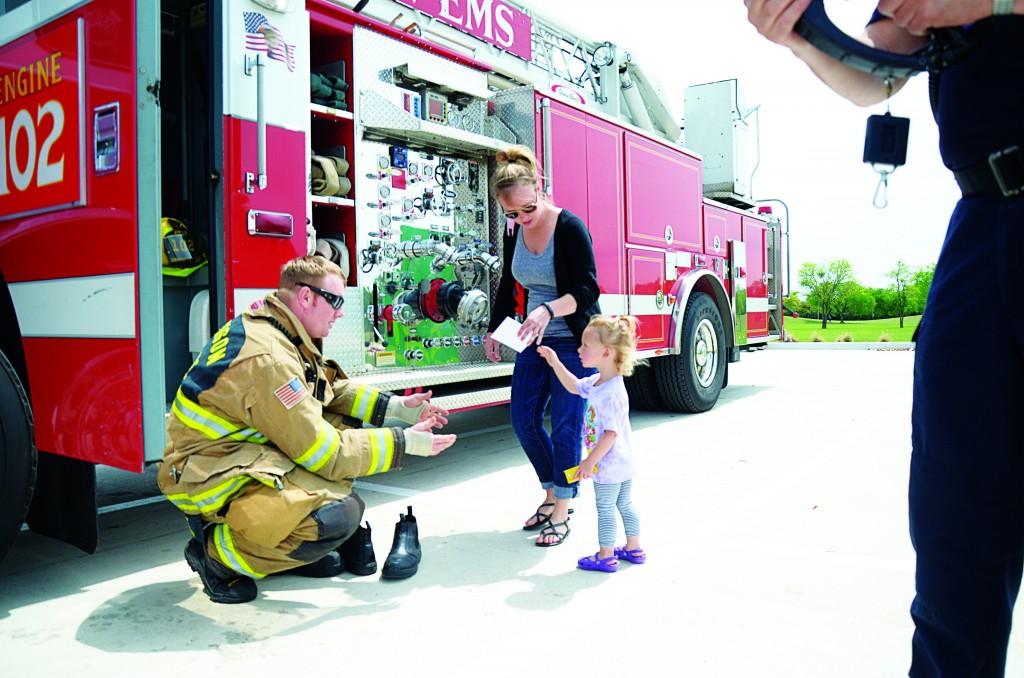 Brookhaven College held its first Disaster Preparedness Fair on April 11. After setting up each station at 8 a.m., Brookhaven nursing program students welcomed people interested in learning about being prepared for emergencies. Various stations were dispersed throughout the reconstructed parking lot near S Building.
"As long as we can teach a couple of families what to do and what not to do to prevent and prepare for different types of disasters, we did something," student Antionette Stewart said. "It doesn't matter if it doesn't fill up to a thousand or something like that. Maybe they will be able to pass it on to their families."
First- and second-semester nursing students hosted weather and health-related stations featuring facts about how to be prepared for unexpected injuries or natural disasters. Aside from specific themes, each tent-covered station also provided activities and prizes. Visitors were challenged to visit each of the 10 stations, and those who did were entered in a raffle to win a $100 preparedness kit and other prizes.
The Addison Fire Department made a special appearance and contributed to the fair as well. Firefighters John Lage, Cash Fortune and Tim Tomlinson engaged visitors and answered questions. The firefighters explained the different parts of a fire engine, both inside and out. "We carry 300 gallons of water in this truck," 13-year firefighting veteran Tomlinson said. "Depending on what you're pumping and what you pull, it's got a 1,500-gallonper- minute [output]."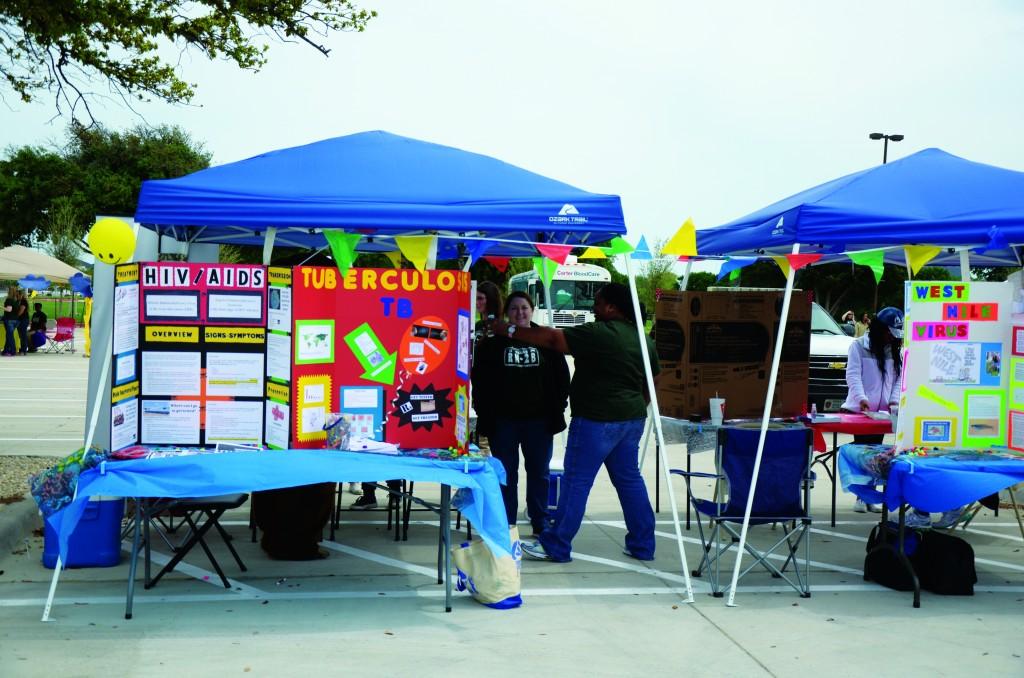 Tomlinson shared what the life of a firefighter is like and the perks of having years of experience under his belt. He said his schedule, which is on-call for 24 hours and off for 48 hours, allows him to spend time with his family and help save lives the next day. "You don't know what the next call is going to be," Tomlinson said. "It's always different. … You don't do the same thing every day."
Fortune demonstrated the drill of putting on a firefighter suit in 60 seconds or less. Lage displayed some of the tools used in different situations. Visitors were also allowed to get inside the truck.
"I think there is a really big benefit for the community to come out and gain information," visitor Sidney Briscoe said. Most stations played music related to their themes, such as Nelly's "It's Getting Hot in Here" at the fire booth and "Do You Want to Build a Snowman," from the Disney movie "Frozen," at the extreme cold booth.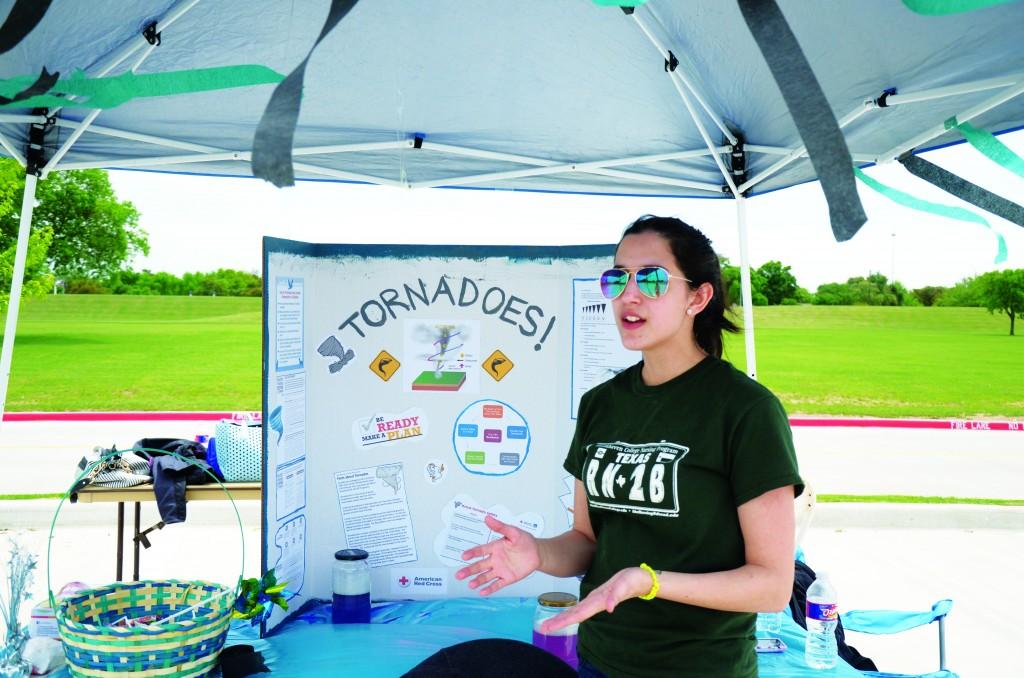 Student Megan Lackey strummed a song she wrote about heat on her acoustic guitar. "I play in a band called I Am Man, I Am Monster," Lackey said. Before the fair ended at 3 p.m., raffle tickets were drawn, and those who stayed long enough had the chance to win one of the prizes offered.
Prizes included a free study session for those with sleep apnea, two survival knives, a lunchbox filled with first aid kit materials and the grand prize, a survival kit valued at $100. Students interested in learning more about emergency survival plans can visit ready.gov/natural-disasters.