Anthems inspire art assignment
  3-D design students craft pieces influenced by musical selections
By Evan Henry

Music Editor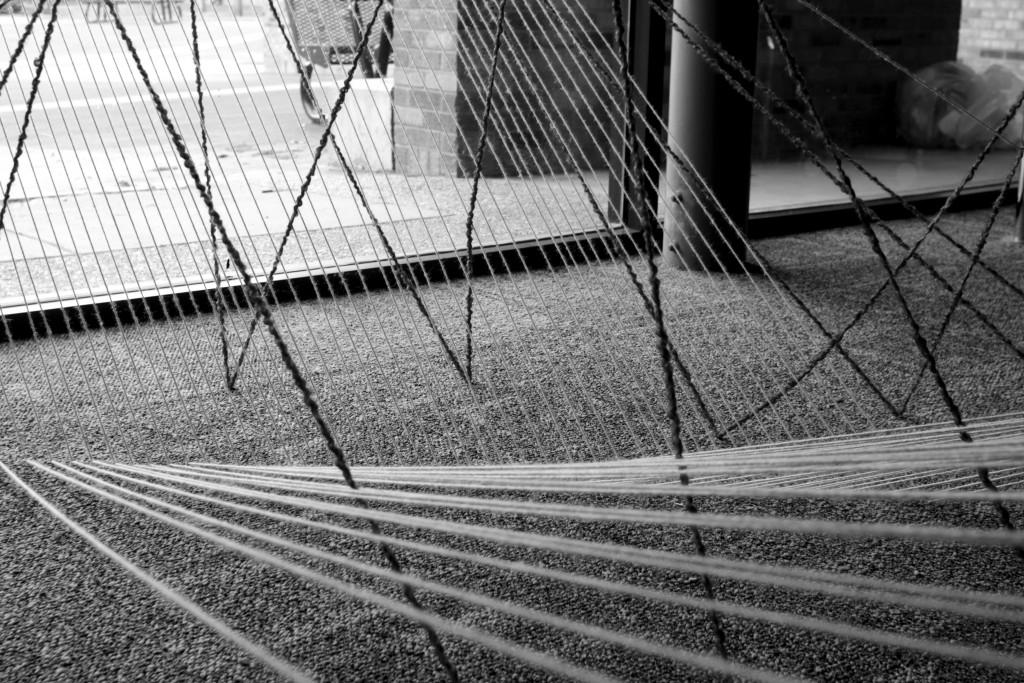 Students of Brookhaven College art professor Natalie Macellaio's 3-D design class are given two weeks each semester to create two-material installations inspired by or representative of found objects. Her Spring 2015 students took on the task under slightly different circumstances, however.
Macellaio reached out to Music and Humanities Professor Jason Bennett to add an interactive music element to this semester's installments. "This is the first time we added music to this project," Macellaio said. "We have tried the music with other classes and projects, but this is the most successful one yet."
Five groups tackled four songs in a short time. Each tune reflected the five elements of art: rhythm, texture, space, form and mass. To make the projects interactive, student artists included QR codes printed beside their works with links to the music selected to accompany the viewing. Students were asked to reflect on what they were seeing and hearing. From Bennett and Macellaio's initial selection, students chose songs upon which to create and build.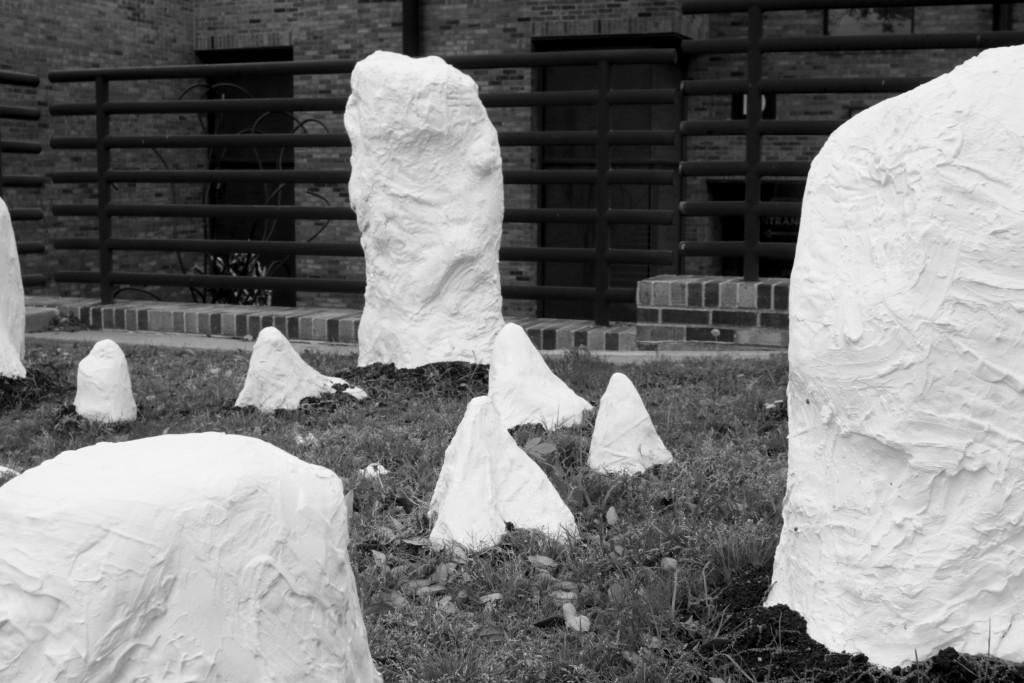 Mateus Moura led a group that took what he called a "cult-like alien" approach to Sigur Ros' "Svefn-g-englar," with a series of masses growing from the ground made from sheets and plaster. The second group, led by Emily Ramirez, dove under a staircase in K Building to visually represent The Bad Plus' "Giant," with both red and purple yarn sewn directly into the carpet.
"Placing it along the stairwell allows the yarn to climb, much like [the music] does in the song," Ramirez said. Two groups took on the visual representation of Pink Floyd's spatial odyssey "On The Run." Marta Del Rio and her group came up with an elaborate approach featuring masses of rusting metal shaped in swirling patterns intertwined with dead tree parts. Bennett described it as "one big oscillating blob." Del Rio found it representative of the "shhhhs" and "whooshs" present in the song.
Alana Wilt led a group that brought a different, more unbalanced approach to the classic song by tightly wrapping plastic bags around strings falling up and down an empty water fountain outside M Building. All parts led directly to a single point in the center. Wilt described the project as "funky and contained, yet huge and open."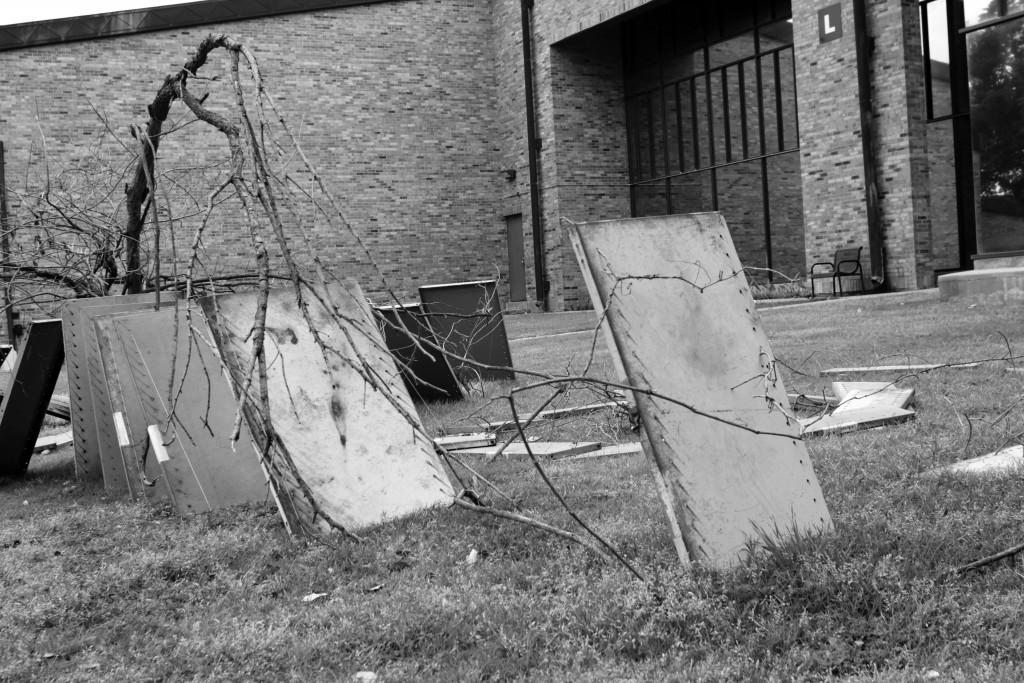 The final installation was assembled by Juan Cruz's group and was based on the Los Angeles Guitar Quartet's "Quiccan." The piece inspired movement using multicolored yarn spread across trees. Cruz said he found the installation to be "exploding and sparse, much like the guitars in the song." Because the song sounded "very Spanish," Cruz's group assembled it adjacent to the International Courtyard.
Initially, the students said they found the assignment difficult and were doubtful about working in groups. Once the installations were complete, however, most artists said they were happy with the results. The "Found Art" exhibition will remain on display across campus until April 30, weather permittin