By Kaylee Rios
Staff Writer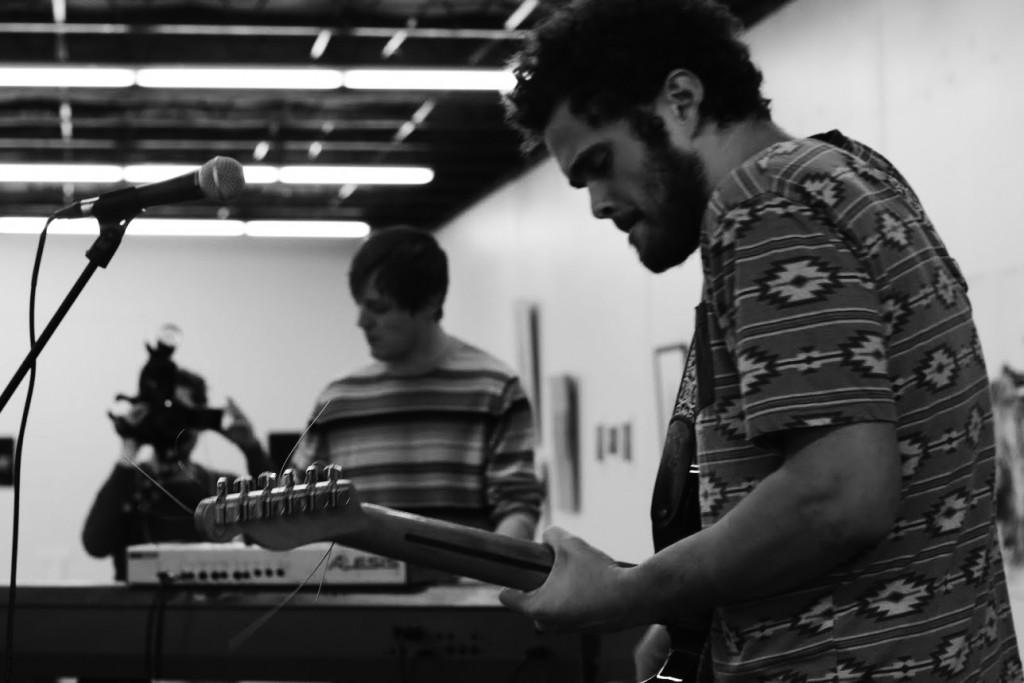 Josey Records hosted its first live show Feb. 21. The lineup included Moth Face, Cygnus vs. Blixaboy, Teen Slut, iill and ABACABA. Vinyl fanatics sorted through bin after bin of records, which line the walls of Josey Records, as the stage was prepared. Customers gazed at paintings and sculptures by local artists that hung on the walls of the 15,500-square-foot building. In time, the crowd slowly pooled at the front of the stage for the night's performance.
Solo performer Sandra Davalos, aka Moth Face, opened the show. Using only an Akai drum and a synth machine, Moth Face filled the room with distinctive beats and vocals that made audience members sway. Davalos said her target audience is everyone. "I want to connect with as many people as I can," she said. "I feel that we share this common light, this common goal, and I just want to find people to understand me."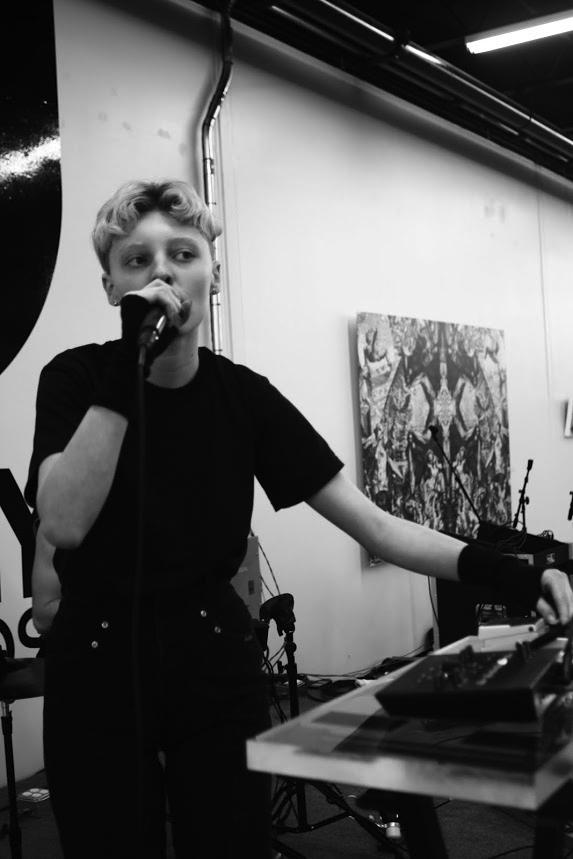 Next up on stage were Phillip Washington and Wanz Dover, aka Cygnus and Blixaboy, respectively. The two brought funky techno tunes that captured the audience's attention. Listening to the pair transition beats passed back and forth was like watching a tennis match. "I didn't think they were going to be as good as they actually were," audience member Greg Gulliet said. "They were just unassuming; two dudes – one drinking a Bud Light beer out of a can. When they went on, I kind of sarcastically thought to myself, 'This should be good,' but it actually was pretty good."
As balanced as the performance was, both Dover and Washington said they had not collaborated since 2013. Dover spins during the week at Off the Record in Deep Ellum and plays in a band called The Black Dotz.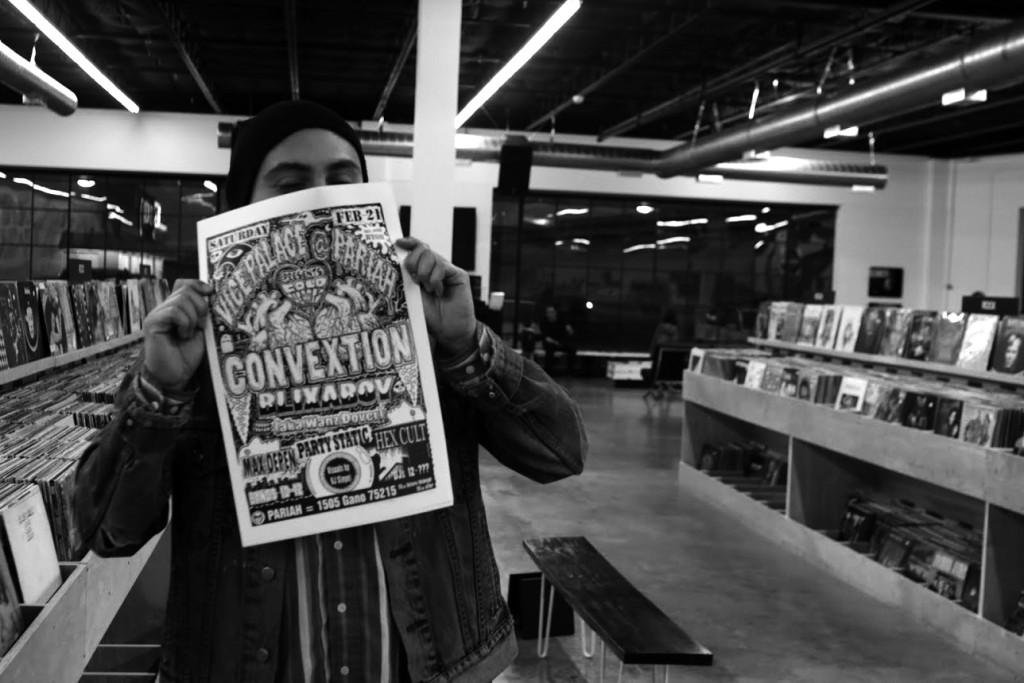 The crowd grew in size as the next band, ABACABA, took the stage. The band played several songs with an old-school vibe. Overall, Josey Records attracted a sizable crowd to its first live band event, and not one record aisle was empty.
There were a few bumps in the road, however. "I had to go around twice before I managed to find the right entrance," Gulliet said. Josey Records is located off Interstate 635 at Josey Lane behind Cavender's Boot City, next door to Moto Liberty. The construction on I-635 makes it difficult to see the only way to enter the store is through Cavender's parking lot. One must then drive around the back of Cavender's to make a U-turn into Josey Records' parking lot.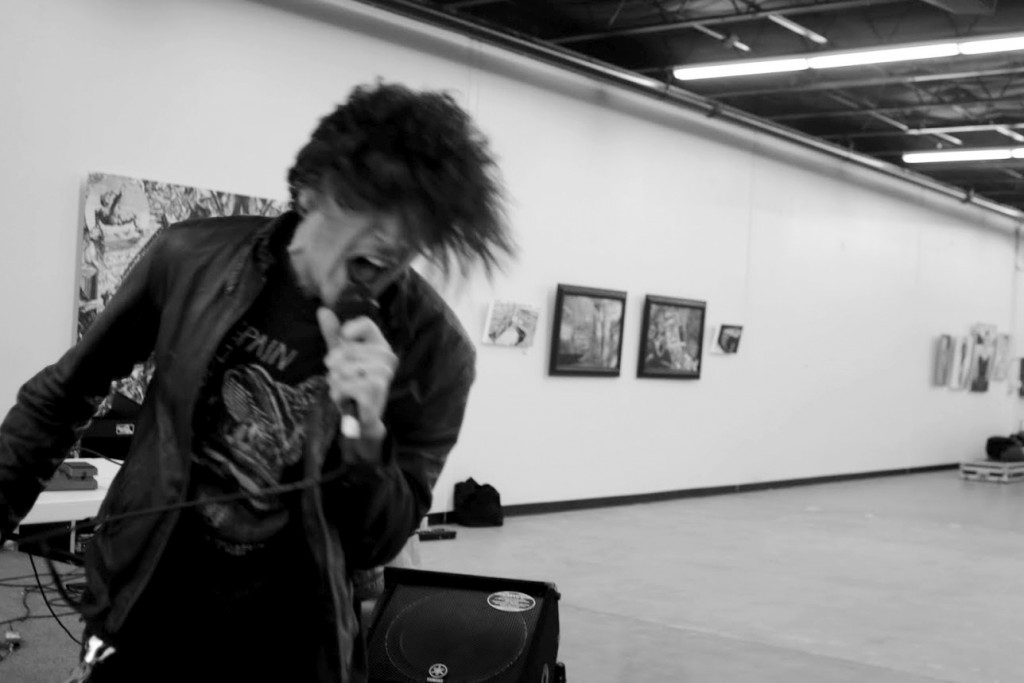 "Now I know for next time how to get in, but it would be nice if they just made an entrance right in front of the store to make it easier for customers," Gulliet said. Arthur Peña, founder of Vice Palace, organized the show. Given the show's sizable turnout, this will likely not be the last time artists will be invited to perform.
Josey Records had a soft opening on Oct. 25 last year. Not only does the store sell and buy LPs, but it also has an assortment of CDs, cassette players, DVDs and record players. The store is open Monday – Thursday 10 a.m. – 9 p.m., Friday and Saturday 10 a.m. – 10 p.m. and Sunday 11 a.m. – 6 p.m. Josey Records updates information about special events on its Facebook page and also offers email updates.