By Megan Smith
Copy Editor
We did it !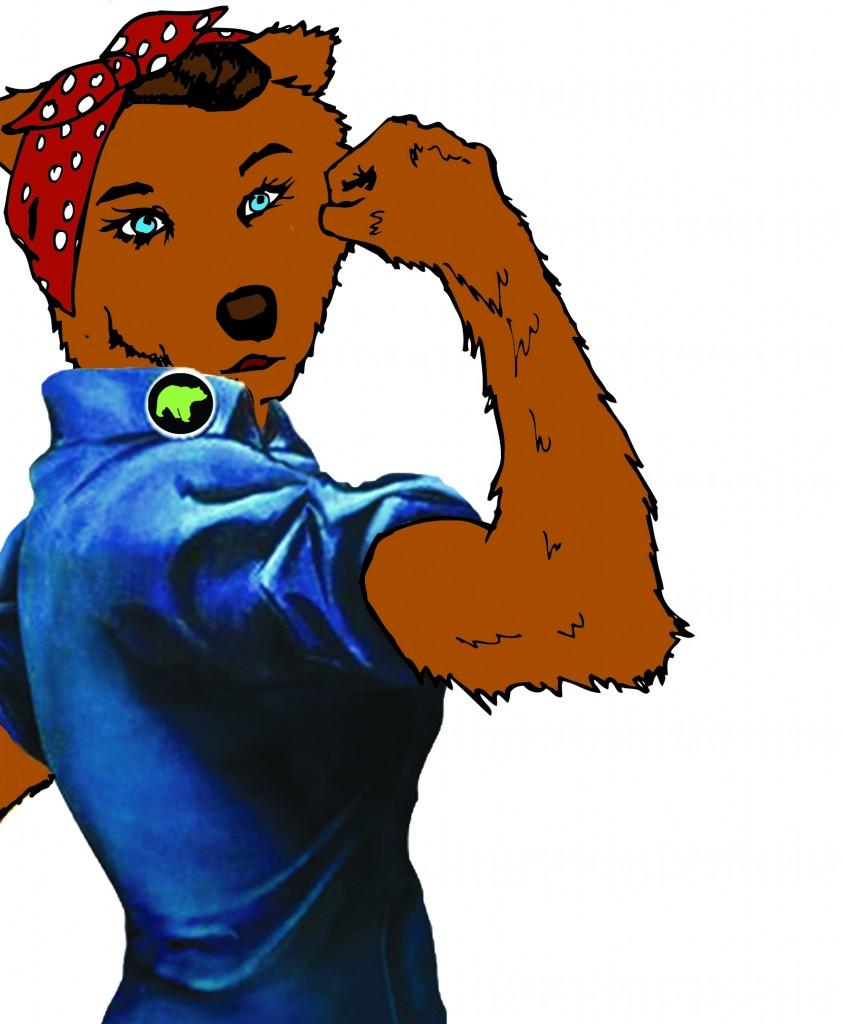 The Brookhaven Courier staff won a record-breaking 30 awards at this year's Texas Intercollegiate Press Association conference. The staff almost doubled their previous record of 17 awards from last year. The convention, held April 8 – 11 in San Antonio, brought together students from two- and four-year colleges and universities from around Texas, including the University of North Texas, Southern Methodist University, Baylor University and others.
Designers, editors, writers and photographers took part in live and previously published competitions. As a group, the Courier staff received four live contest awards and 26 awards for previously published content. "Needless to say, I am very proud of their recent work and this haul of awards," adviser Daniel Rodrigue said in a campuswide email. "Staff from several of the four-year colleges were openly trying to recruit a few of our students … in one case even offering a scholarship opportunity."
Editor-in-Chief Nicholas Bostick echoed Rodrigue's sentiments. "Everyone on staff worked morning, noon and night to get the paper out and to make it look as excellent as possible," said. "I really can't put into words how proud I am to be a part of this paper."
Bostick won four awards this year. Senior Staff Writer Erin Alexis Goldman, who won two awards, one for in-depth reporting and one for feature story, said she did not expect to win. "I was surprised and elated," She said. "There's nothing more precious than to feel validated for something I've pursued for so long."
First-time TIPA attendee and Copy Editor Jubenal Aguilar said the conference not only taught him lessons in journalism but also in social media use and staying calm. "During [a writing] contest, I ended up chewing through half a pack of Trident – that's more than I normally chew in an entire year," Aguilar said.
"Overall, the contests taught me to work under pressure, much like journalists might do when they have an important, tight deadline. I also learned a little of how other campus newspapers work, which made me appreciate the work that we do at Brookhaven even more."
Chief Layout Editor Maddox Price and Associate Layout Editor Brigitte Zumaya won first place in the on-site twoperson photo essay contest. Zumaya, who attended last year's conference, said she felt pressure to deliver because she won first place in the live photo contest at the Texas Community College Journalism Association convention in Fall 2014.
However, Zumaya said, her and Price's effective communication and knowledge of each other's strengths and weaknesses kept the contest from being stressful. "This was my first time [in this competition] and it's my favorite of the competitions I have been in," she said. "It's astonishing how people open up … and let you take pictures of them if you ask them nicely and with confidence."
Rodrigue said the inclusion of four-year universities in the competition makes the awards even more impressive. Goldman agreed, saying, "It is such a large and extremely competitive competition filled with incredibly talented journalists … [and] some of the best programs and participants in the state."
Texas Intercollegiate Press Association 2015 Awards
LIVE CONTESTS
1st – Two-Person Photo Essay — Maddox Price & Brigitte Zumaya
2nd – TV News Writing — Carmina Tiscareño
3rd – Critical Review — Diamond Victoria Gregg HM – Feature Writing — Nicholas Bostick
"CANNED" CONTESTS [previously published]
Division 4 – 2nd Place Overall Excellence — Staff
1st – Headline Writing — Staff
1st – Editorial Cartoon — Sophia Espinosa
1st – Essay, Literary Magazine [The Windmill] — Kathryn DeBruler
1st – Feature Story, Literary Magazine [The Windmill] — Travis Baugh
1st – In-Depth Reporting — Nicholas Bostick, Aaron Mason & Erin Alexis Goldman
2nd – Newspaper Editorial — Staff
2nd – Sports Action Photo — Scott Godbey 2nd – Special Edition/Section — Staff
2nd – Sports Feature Story — Kathy Tran
2nd – News Photo — Kathy Tran
2nd – Feature Story — Erin Alexis Goldman
2nd – Picture Story — Willie R. Cole & Jubenal Aguilar
2nd – News Feature Story — Amanda Castro
3rd – Sports Action Photo — Brigitte Zumaya
3rd – Sports News Story — Adam Coleman
3rd – Feature Photo, Literary Magazine [The Windmill] — Kathy Tran 3rd – Photo Essay, Literary Magazine [The Windmill] — Melanie Nicholson
3rd – Short Story, Literary Magazine [The Windmill] — Nicholas Bostick
3rd – Information Graphic — Jarred Tennell
HM – Television News Feature Story — Tom Gill & Ludmila Mitula
HM – Illustration (non-photo) — Vadim Dozmorov
HM – News Story — Brigitte Zumaya
HM – Op-Ed Page Design — Staff
HM – Page 1 Design — Staff
HM – Story Essay, Literary Magazine [The Windmill] — Nicholas Bostick, Kathy Tran