Kelley talks healthy choices, nutrition tips at SkillsShop
By Kaylee Rios
Staff Writer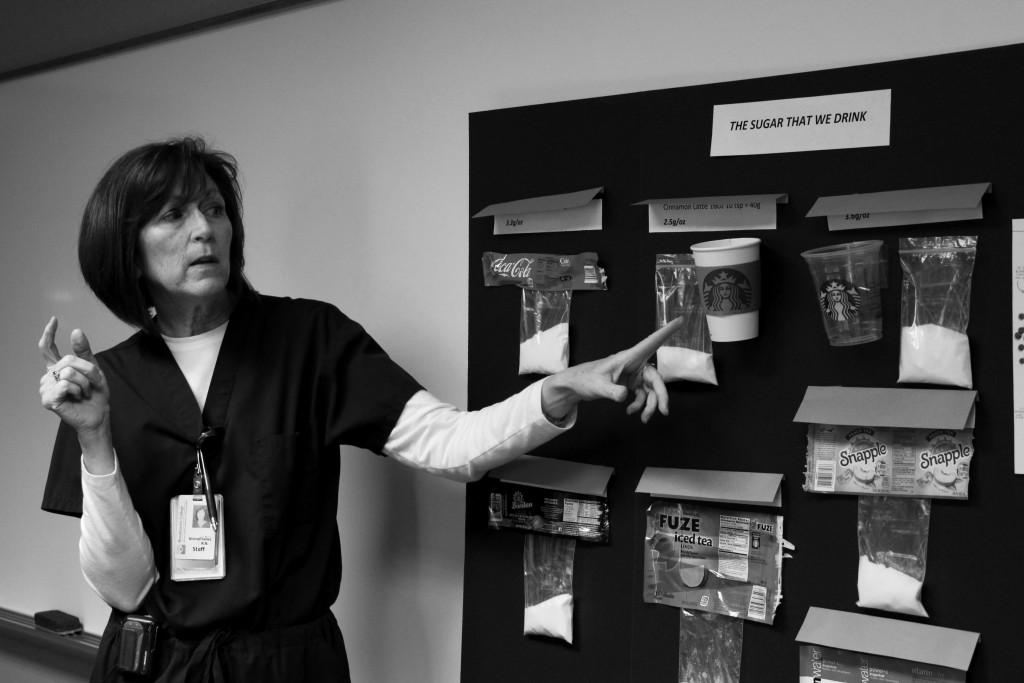 Brookhaven College students were fed a serving of facts about the importance of healthy eating at a recent physical wellness SkillsShop about nutrition. Nurse Mildred Kelley guided attendees through the seminar, held April 7 in Room S064.
Kelley began by discussing the amount of sugar in drinks commonly seen on campus. She used a display to show different drink labels, each with a bag filled with sugar. The amount of sugar in each drink was not initially revealed.
"Can anyone guess how many teaspoons [of sugar] are in this Coca-Cola?" Kelley asked. Students' guesses filled the room as if the conference had turned into the set of "The Price Is Right."
Kelley revealed the amount of sugar in each product, with each revelation generating louder gasps and exclamations of "Oh my gosh," around the room.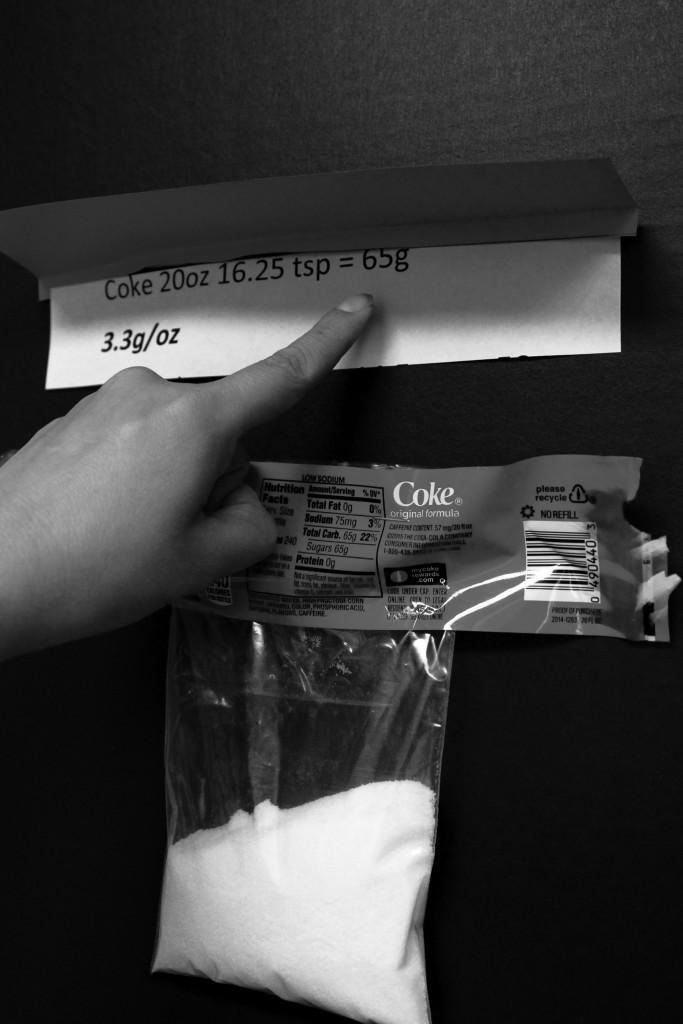 "The regular granulated white sugar is really hard for us," Kelley said. "We can take a little of it and do fine with it, but our society tends to overload the white sugar." From orange juice to Starbucks Frappuccinos, each drink's sugar content surprised the students.
Kelley then shifted the topic to the importance of staying hydrated. "Six to eight cups … is the ideal amount of water that needs to be consumed every day," Kelley said. "If you are an athlete, then it is suggested to drink a couple more cups of water than that."
Not everyone is a fan of drinking much water. Kelley suggested adding flavor by squeezing a lime and a lemon into it. Without the right amount of water, headaches can start to arise, which is a sign of dehydration.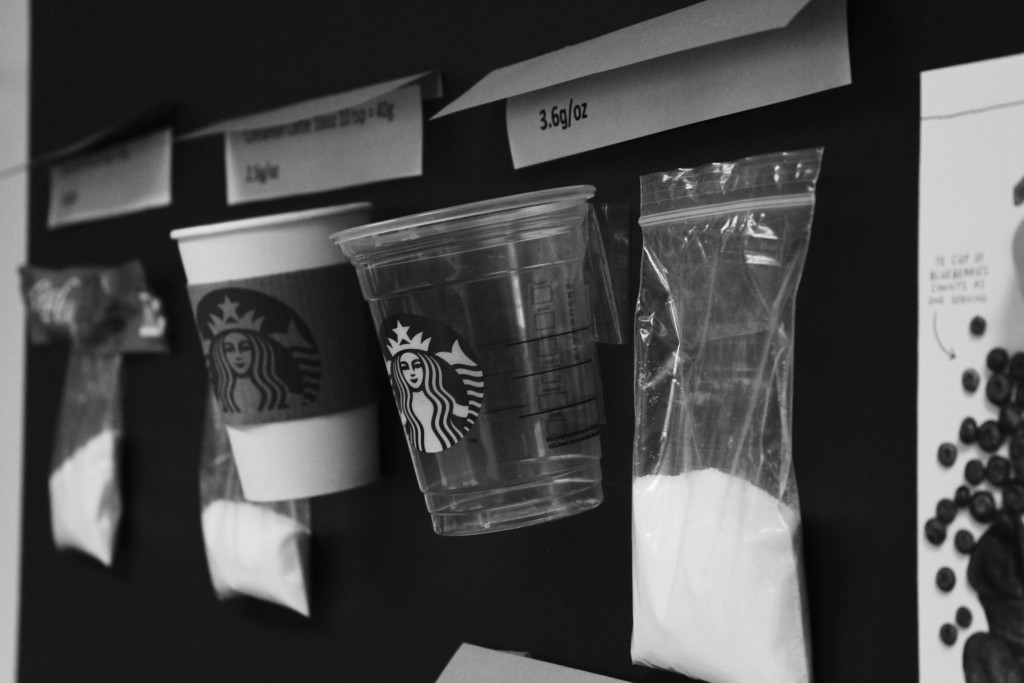 Kelley rhetorically asked the audience what makes it so hard to create healthy eating habits. She said she understands students are either on a budget or simply do not have time. Instead of making excuses for skipping meals, Kelley said health-conscious students on a budget should shop at Sprouts.
When shopping, it is important to stay alongside the perimeter of the store, Kelley said. Other areas contain processed and artificially sweetened food. She also advised sticking to a grocery list and avoiding temptation by never shopping on an empty stomach.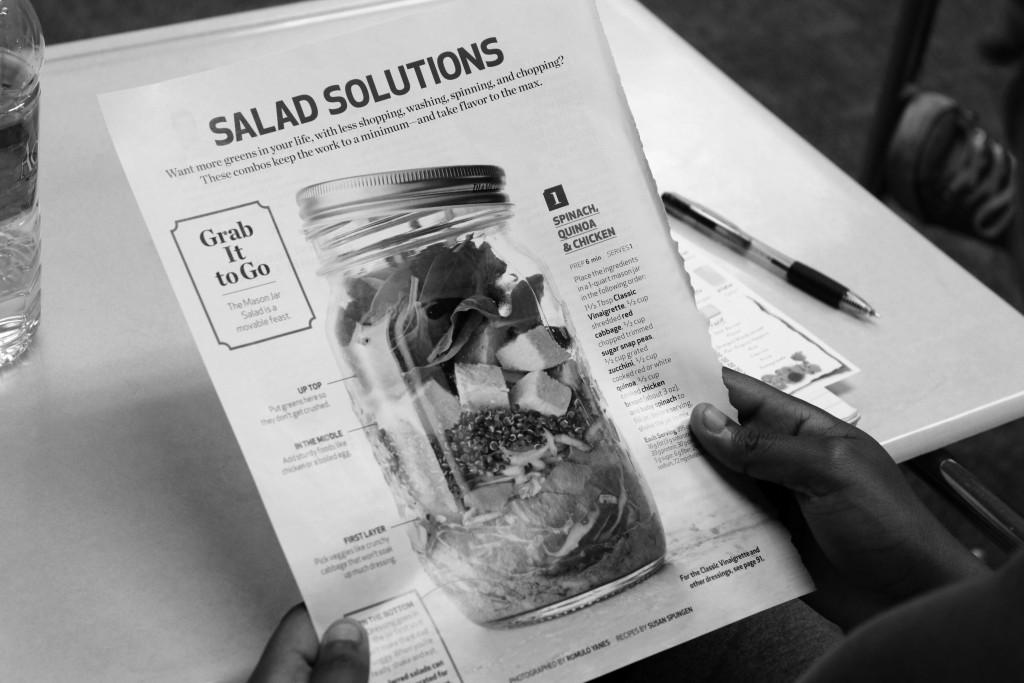 Students who skip meals to lose weight may be in for a surprise. "What happens when you skip a meal? Your metabolism automatically slows down," Kelley said,. "It goes into 'Oh my gosh, something is happening, and I need to store what little nutrition and little energy I have so I need to slow down' [mode]; well, if you don't eat all day, it is creeping. It's not burning any calories because [the metabolism] is moving so slow."
If a student is not able to eat for different reasons, Kelley mentioned the campus food pantry available to students.
Hammersmith McSwin, student, said: "I recently reached out to a nutritionist, and being here [in this meeting] helps me triple check everything my nutritionist is telling me. My first week, I lost 11 pounds."
McSwin said his motivation to eat healthier came from a vacation. "My friends and I took a trip down to Houston and were taking pictures, and I thought, 'Man, I look so huge,'" he said. "So that is when I said to myself, 'I need to do something about that.'"
Nutrition and health questions can be brought directly to Kelley from 8 a.m. to 4:30 p.m. Monday through Friday at the Health Center in S Building. She can also be reached via email at [email protected]