BHC updates P4
By Andres Reyes
Sports Editor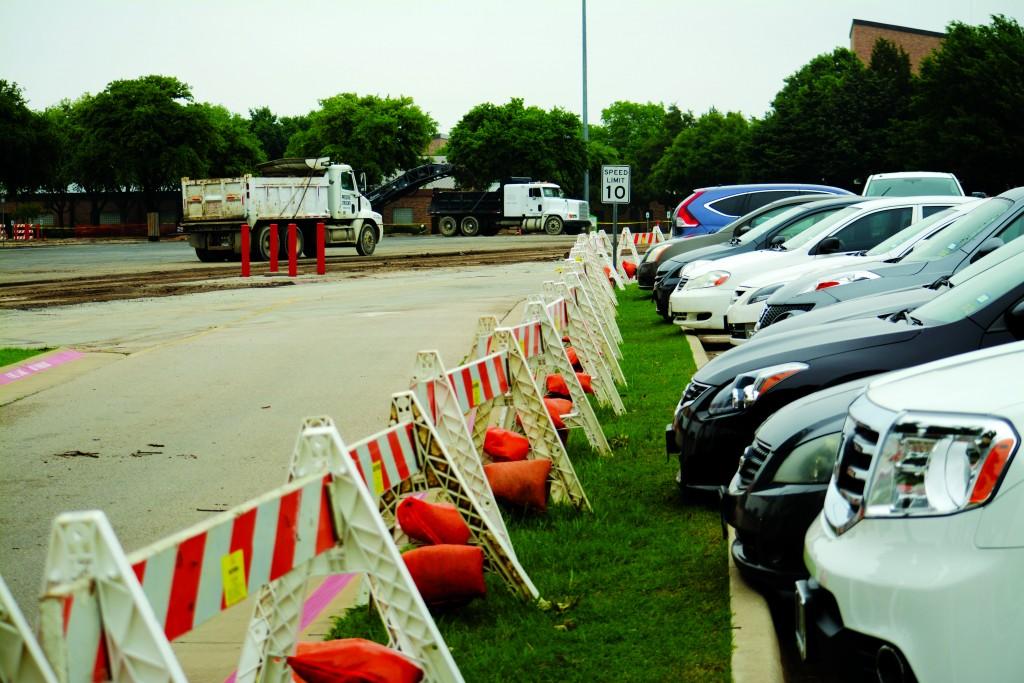 As the days get warmer, students start seeing summer clothing, outdoor activities, and orange and white barricades surrounding the parking lot once again.
However, this "temporary inconvenience" is a "permanent improvement," according to an email from Meridith Danforth, director of marketing and public information. "The P4 parking lot will be closed, along with Hickory and Cottonwood roads and sections of Windmill Circle and Pine," she said. "The P5 parking lot and access to the H Building will remain open at this time, but access will require everyone to travel the full loop around the college." 
Unlike the last time the lots were improved, parking on the grass has been prohibited, Danforth said. .
Danforth shares optimism that this project will get done quickly with Head of Facilities Tommy Gallegos. "The general contractor, Pavecon, has shown a very aggressive approach to the project," Gallegos said. "They are a paving company, specializing in this. They have really taken off. It is a good sign," he said. "We did a better job of communicating with students and staff for this project to alert them of what was taking place over the summer, making things smooth."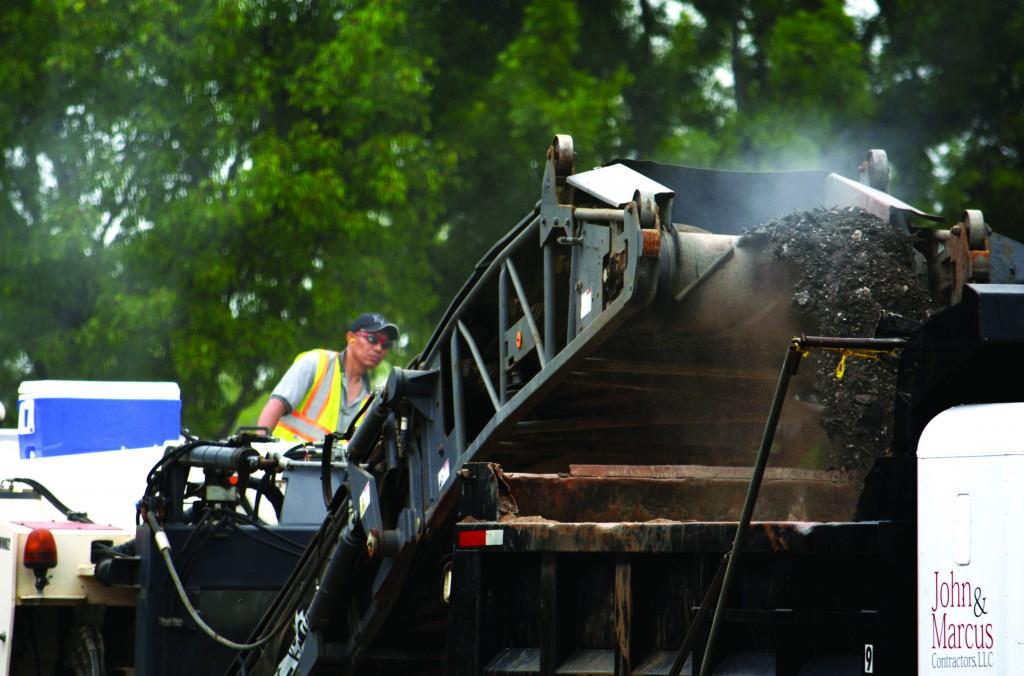 Gallegos said the project will cost approximately $2.5 million.  However, Brookhaven will save on upkeep costs such as recoating. "We are going from asphalt to concrete," Gallegos said. "You're looking at $30 – $40,000 spent every three years on recoating the asphalt lots. We eliminate that." He also said future improvements to parking lots P6 and P7 are on the horizon, although the start dates for those are not yet confirmed.
However, the project is not a pleasurable experience for everyone.    
"Why is the parking lot closed?" student Vincent Rotariu said. "They closed down the whole exit. It's so irritating."
In early May, Brookhaveans can expect the Valley View Lane exit side to be closed to repair the potholes in that area. This project is separate from the regular construction being done in the parking lots. "It was decided that during construction would be the best time to repair the significant potholes that re occur in that area for the long-term safety of our community and vehicles," Danforth said.
In early June, the P5 parking lot is expected to close, by that time P4 parking lot construction should be completed. However, it is possible that both parking lots may be closed for a short period of time. "We'll hope for the best, but keep everyone informed as best we can on this portion of the project," Danforth said.
The completion of the project, assuming no delays, is expected to be no later than July 24, but  weather interruptions could push that date back.